Published: April 20, 2022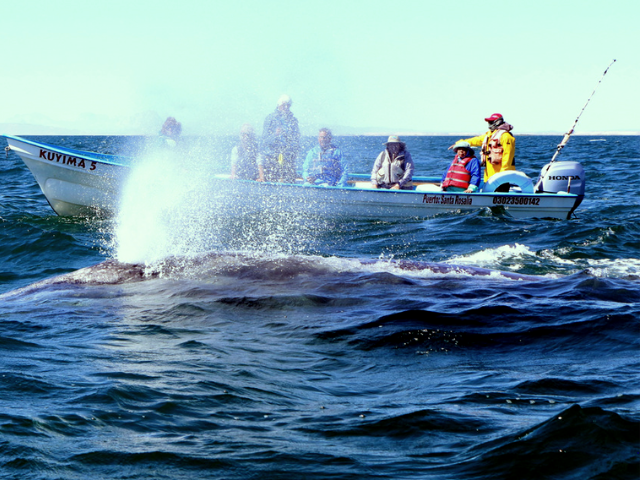 Road Scholar phones are ringing off the hook. Expedia is calling 2022 the year of the GOAT, as in "greatest of all trips." Resorts and rental cars are in demand.
Traveling is back, and older adults are jumping on the proverbial bandwagon.
"Guests feel they have lost two years, and older clients are concerned about having fewer healthy years left to travel," says Stephanie Papaioannou, a vice president at the luxury travel company Abercrombie & Kent.
Kendal at Oberlin is home to many men and women who enjoy traveling near and far, whether for adventure, leisure, education, intergenerational engagement or all of the above. Before we meet three Kendal travelers, let's address a couple of questions.
Why travel as you grow old?
"It offers unexpected thrills, it makes the world more interesting and it keeps my mind active," Sharon King Hoge, a 70+ solo traveler writes in AARP.
Traveling also helps her stay up on technology ("I've learned to switch SIM cards and to download a local GPS. Translation apps can require inventive thinking") and stay physically fit.
For years scientists have been studying the benefits of traveling, and their findings are yet another incentive to hit the road.
Travel can increase mindfulness. "If you've ever felt more present, more stimulated, more tuned into the moment while away from home, it wasn't your imagination," Sara Clemence writes for Travel + Leisure.

Travel can reduce stress and improve heart health.

Travel can boost brain power, especially creativity and knowledge, by being exposed to new cultures and geography.
How to travel safely?
Yes, we now have a new safety concern to consider so let's address that first.
The Centers for Disease Control and Prevention recommends that you are up-to-date with COVID-19 vaccines and booster doses. "Follow all requirements and recommendations at each location during travel, including wearing a well-fitting mask and following recommendations for protecting yourself and others. If you are traveling internationally, check the COVID-19 Travel Health Notice for your destination and visit the International Travel webpage for requirements and recommendations," the CDC advises.
There are other health risks to consider when traveling internationally so be sure to check CDC's destination pages to see what vaccines or medicines you may need.
Make sure your health insurance covers foreign travel. If not get travel insurance, even if you're just traveling across the northern border to Canada.
And check your passport sooner than later. According to the U.S. Customs and Border Protection: "As a general rule, passports must be valid for six months beyond the date the traveler will exit the United States, however, the U.S. has signed agreements with a number of countries to waive this requirement. When such an agreement is in place, the passport must be valid for the entire period of the visitor's intended stay, but the additional six month validity period is not required."
If you need to renew a passport or get a new one, routine processing of passport applications currently takes 8 to 11 weeks.
Betsy's been traveling internationally since high school.
Betsy Allen's travel log is long. She's been all over the world, with such memorable trips as island-hopping in Greece, visiting art museums in Japan and savoring the foods and wines in Provence. Favorite destinations include Hawaii, France and Scandinavia.
"My first trip after pandemic restrictions eased was to Italy in October 2021. I spent a week in Florence with Road Scholar and then traveled with a friend to Siena, Lucca, Pisa, Genoa, and Milan. I felt very safe – our vaccination cards were examined in every public place and masks were required," Betsy said. "Next on my list are a trip to the Berkshires to sing, a week in Nashville to play handbells, and a Road Scholar trip to Bordeaux and the Perigord. Future trips, I hope, will include Spain, Portugal, and South America."
These days Betsy mostly travels with Road Scholar, and whether she's with a friend or solo traveling "is one of the most interesting, challenging, rewarding, and humbling activities I know."
Jesse and Kerry seek adventure and scuba diving destinations
Along with scuba diving Jesse Carlock and Kerry Glaus seek destinations where they can experience different cultures and meet local residents.
"Our most memorable travel experiences have occurred when we have traveled with our close friend, Roger Harmon, a cultural anthropologist who leads small groups to areas like Bhutan, Myanmar, Indonesia, Malaysia and countries in Asia and Southeast Asia. For scuba diving, we mainly travel to remote areas in Indonesia, the Philippines and the Solomon Islands, although we also dive in the Caribbean," Jesse said.
The couple's first post-shutdown trip was with Roger, his wife and a small group visiting a sanctuary for gray whales in a remote area of Baja California Sur, Mexico.
"Our journey to commune with the gray whales took us to Laguna San Ignacio, a sheltered bay where the gray whales arrive each December to mate or to give birth. There, we stayed at Ecotourism Kuyima, in tiny cabins illuminated only by a battery-operated light bulb. Toilets were compostable and bathing was limited to one bucket of water per day," Jesse said.
Each morning the couple enjoyed a 3 hour whale-watching ride on a boat or panga.
"Sometimes as many as eight whales surrounded our little pangas, to the left, right, front, back, and under our panga. Someone said, 'It's like whale soup!' I am always amazed that these massive creatures never even slightly rock our boat. The baby whales are curious and can be very playful. Once the mother whales develop trust, they bring their babies to us, and if you are lucky, you can touch one," Jesse said.
Upcoming trips for Jesse and Kerry include New Mexico, a scuba diving trip to Costa Rica, an all-women's cruise in 2023, and trips to Crete and the Solomon Islands.

So what's on your travel bucket list?
TravelPulse says "wellness" travel is an emerging trend this year.
"People have widely begun to view travel as a means of self-care during an era in which ever-fluctuating travel restrictions and COVID-19 levels around the globe have made it difficult to attain," according to the travel site.
Wellness travel includes remote locations for a digital detox, birdwatching and other open-air nature tours, and destinations that include community engagement, even volunteerism.
CNN put together a list of the best destinations for 2022. Here are 3 of them:
Cape Breton, Nova Scotia - "Canada has taken important steps to develop and promote indigenous tourism and Cape Breton is no exception."
Dijon, France - In May Cité Internationale de la Gastronomie et du Vin, an historic complex devoted entirely to French food and wine, opens.
Lahti, Finland – This lakeside city in the happy country of Finland is known for its magnificent forests and green initiatives.
5 Ways of Living Life with Purpose
---
Studies show that people who feel they live a purposeful life tend to be healthier in body, mind and spirit.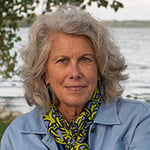 In the past, Molly Kavanaugh frequently wrote about Kendal at Oberlin for the Cleveland Plain Dealer, where she was a reporter for 16 years. Now we are happy to have her writing for the Kendal at Oberlin Community.
About Kendal at Oberlin: Kendal is a nonprofit life plan community serving older adults in northeast Ohio. Located about one mile from Oberlin College and Conservatory, and about a 40 minute drive from downtown Cleveland, Kendal offers a vibrant resident-led lifestyle with access to music, art and lifelong learning.