Published: September 16, 2015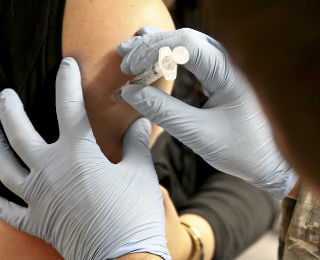 Written By: Molly Kavanaugh
Although it's impossible to predict exactly when the upcoming flu season will begin and how severe it will be, now is the time for older adults to take preventive action.
The Centers for Disease Control recommends that anyone 6 months of age or older get vaccinated by October, which is typically the start of flu season. It takes about two weeks after the vaccination for antibodies to develop in the body and provide protection against the flu.
The Flu Can Become a Serious Illness
For older adults, the flu can become a serious illness. Ninety percent of flu-related deaths and more than half of flu-related hospitalizations occur in people age 65 and older, according to the U.S. Department of Health and Human Services.
That's why older adults should consider a high-dose flu vaccine. According to a recent study of nearly 32,000 people, the higher dose was found to be more effective than the standard dose for people 65 and older.
"The current study shows that there is about 25 percent additional protection for people who get the high-dose influenza vaccine," says Susan Rehm, MD, an infectious diseases specialist at Cleveland Clinic. She did not take part in the study, which was published last year in the New England Journal of Medicine.
The high-dose shot is widely available, at pharmacies, doctor's offices, and health clinics. Medicare and Medicaid cover both the standard and high-dose vaccines. Check with your healthcare provider to find out which dose is right for you.
In addition to getting vaccinated, people can further prevent spreading or contracting the flu by practicing healthy habits, such as washing hands, avoiding close contact with sick people, and covering mouth and nose when coughing and sneezing.
There's more to consider than just the flu
Older adults, though, need more than a flu shot to stay healthy year-round.
An estimated 1 million Americans get shingles every year, and about half of them are 60 years old or older. Anyone who has had chickenpox may develop shingles, but the risk increases with age.
Shingles is a painful rash that develops on one side of the face or body. The rash forms blisters that typically scab over in 7 to 10 days and clears up within 2 to 4 weeks. One to five days before the rash develops, people often have pain, itching, or tingling in the area where the rash will develop.
Preventing Debilitating Complications
The most common complication of shingles is a condition called post-herpetic neuralgia (PHN). People with PHN have severe pain in the areas where they had the shingles rash, even after the rash clears up. The pain from PHN may be severe and debilitating, but it usually resolves in a few weeks or months in most patients.
As people get older, they are more likely to develop PHN, and the pain is more likely to be severe. PHN occurs rarely among people under 40 years of age but can occur in up to a third of untreated people who are 60 years of age and older.
The CDC recommends that people aged 60 years and older get one dose of shingles vaccine. Shingles vaccine is available in pharmacies and doctor's offices. Talk with your healthcare professional if you have questions about the vaccine.
Older adults are also at risk in contracting pneumonia, an infection of the lungs. The CDC now recommends 2 vaccines taken about a year apart for adults 65 or older.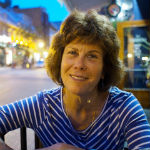 Written By: Molly Kavanaugh