Published: April 27, 2017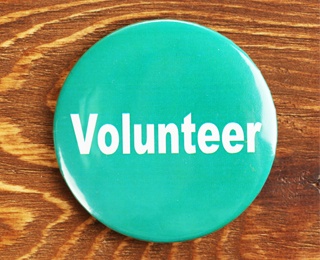 Mention that you volunteer at a homeless shelter or your local school or church, and the response is often, "That's so wonderful you want to help others."
But most volunteers will quickly tell you that being able to share their time and talent is equally rewarding to them.
As Booker T. Washington said, "If you want to lift yourself up, lift up someone else."
Since 1974, the United States has observed National Volunteer Week as an opportunity to recognize the contributions of volunteers and encourage more activism. This year's celebration, April 23-29, is upon us so let's talk about volunteers.
The Numbers Are Impressive
The U.S. Department of Labor's Bureau of Labor Statistics compiles volunteer statistics. In 2015, the most recent year available:
About 62.5 million people volunteered at least once through an organization;
Married people volunteered at a higher rate (30 percent) than those who had never married (20 percent);
Parents with children under 18 were more likely to volunteer (31 percent) than people without children (23 percent);
Older volunteers were more likely to volunteer mainly for religious organizations than were younger volunteers. Of volunteers age 65 and over, 43 percent served mainly through or for a religious organization.
Collecting, preparing, distributing, or serving food was the activity volunteers performed most often (11 percent), followed by tutoring or teaching (9 percent), fundraising (9 percent), and engaging in general labor (9 percent).
Residents at Kendal at Oberlin embrace volunteerism, giving their time and expertise to the nonprofit community and to many civic and community organizations, such as Second Harvest Food Bank and Oberlin City Schools.
Kendal's 2016 snapshot:
Residents and staff volunteered nearly 54,000 hours;
In all, 224 residents and 6 staff members volunteered;
At Kendal, volunteers donated 2,120 hours in the Kendal Resale Shop, which supports the Residents Assistance Fund, and 99 hours in the Stephens Care Center.
"Volunteering is a big part of Kendal because we do not have an activities director or social director. The residents all do the work to make things happen," says resident Anne Elder.
Benefits for the Volunteer
People's lives have been transformed by the kindness of volunteers. They have taught children how to read and immigrants how to speak the English language. They have cooked meals and delivered food to struggling families, comforted those who are sick and lonely, and built health clinics and community centers for impoverished communities.
Volunteers gain, too.
Research from the Corporation for National & Community Service shows a strong, positive relationship between volunteering and health.
"Those who volunteer have lower mortality rates, greater functional ability, and lower rates of depression later in life than those who do not volunteer," the federal agency reports. "Comparisons of the health benefits of volunteering for different age groups have also shown that older volunteers are the most likely to receive greater benefits from volunteering, whether because they are more likely to face higher incidence of illness or because volunteering provides them with physical and social activity and a sense of purpose at a time when their social roles are changing."
A Carnegie Mellon University study found that adults over age 50 who volunteered on a regular basis were less likely to develop high blood pressure than non-volunteers.
"It's impossible for this study to prove that volunteering was directly responsible for the lower blood pressure readings. People who volunteer may be more likely to do other things, like eat a healthy diet or exercise, that lower blood pressure. But the results are in line with other findings on the topic," writes Stephanie Watson, executive editor of the Harvard Women's Health Watch.
Intergenerational Volunteering
Older adults find additional benefits from intergenerational volunteering.
According to Generations United, a national organization that focuses on improving lives of all ages through intergenerational programs, studies show that older adults remain in better health when they are active and engaged. Being involved with children and young adults creates many opportunities, including:
Enhanced socialization;
Learning new skills;
Increased emotional support;
Improved health, both physical and mental.
Like many Kendal residents, Arlene and Larry Dunn have many friendships and informal relationships with Oberlin College students and young adults.
"It keeps me feeling young," Arlene says.
Adds Larry, "It gives me hope for the future. There are a lot of spirited young people here who won't let turbulent times quash their dreams about making a difference in the world."
Contact us to schedule a tour to discover the many ways Kendal at Oberlin residents and staff work to make this a better world.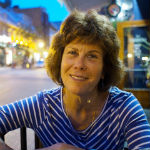 Molly Kavanaugh frequently wrote about Kendal at Oberlin for the Cleveland Plain Dealer, where she was a reporter for 16 years.