Published: October 19, 2022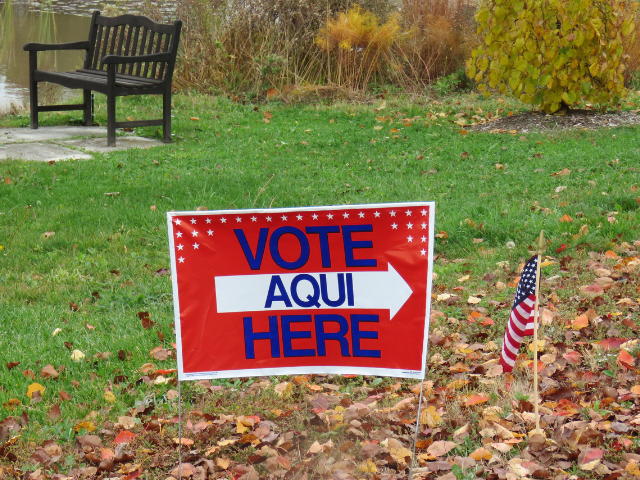 Your constitutional right to vote is really a two-part exercise: physically voting and informed voting.
Let's tackle the first part.
The midterm election is Tuesday, Nov. 8. According to USA.gov, you can vote in U.S. federal, state, and local elections if you:
Are a U.S. citizen (some areas allow non-citizens to vote in local elections only);

Meet your state's residency requirements;

Are 18 years old on or before Election Day ;

Are registered to vote by your state's voter registration deadline, which in Ohio was Oct. 11.
There are three ways you can vote: absentee, early in-person, (both currently underway in Ohio) and at the polls on Election Day, 6:30 a.m. to 7:30 p.m. (Click here to find out about valid ID requirements on Election Day.)
The Ohio Secretary of State's website has lots of other helpful information. You can request an absentee ballot, find your polling place and view your sample ballot, which leads us to the second part – being informed about the candidates and issues.
How to Find Non-Partisan Information
Our mailboxes are being filled these days with election information from political parties, candidates and special interest groups, but VOTE411.org is a site with non-partisan information.
"Launched by the League of Women Voters Education Fund (LWVEF) in October of 2006, VOTE411.org is a "one-stop-shop" for election related information. It provides nonpartisan information to the public with both general and state-specific information," according to the site.
For instance, let's say you live in Lorain County and want to find out more about the candidates for Lorain County Commissioner. If the candidates responded to the League's questionnaire, you can find out what their priorities are for the county
Unfortunately political debates are scarce this election season, but thanks to YouTube and other streaming platforms you might be able to view one. One of the closest races underway in Ohio is between Democrat Tim Ryan and Republican J.D.Vance for the U.S. Senate seat currently held by retiring Senator Rob Portman. They met for two debates, one in Cleveland, the other in Youngstown.
Closer to home was the Oberlin Community Candidates Night (OCCN), which was held Sept. 20 and is available to view here. Candidates who attended include both candidates for Lorain County Auditor and Lorain County Commissioner and many Democrats running for state and local races.
The 2022 Oberlin Community Candidates Night Planning Committee, which included Kendal residents Jan Larsen, Dennis and Judy Cook, Elizabeth Aldrich, and 2021 OCCN's co-chair Sandi McClennen, worked with a coalition of 15 local organizations to host the forum. Kendal has been a co-sponsor of the event since 2005 and residents have served each year on the planning committee.
This year's committee was co-chaired by Alison Ricker, head of the Oberlin College Science Library, and Oberlin College third-year Myranda Montoye, convener of Oberlin Students for Civic Engagement.
According to Kendal resident Elizabeth Aldrich:
"This year was the first in its 30-year history that OCCN was held on the Oberlin College campus and planned in collaboration with a student group, Oberlin Students for Civic Engagement (OSCE).
OCCN 2022 co-chair Myranda Montoye is a young Michigan voting activist who came to Oberlin in 2020 after signing on to run track. Myranda was asked to serve as co-chair for 2022 after the committee heard that she and her student group were independently planning to organize a candidates night, not knowing the event was already an annual Oberlin tradition.
It's been inspiring to work with this generation! First job I had with the local Oberlin league when I arrived in 2004 was registering incoming and returning OC students. It was still inspirational almost 20 years later to see the emphasis on registering voters on the OC campus. My OCCN refreshment table was next to the student voter registration table and I handed out some Kendal cookies to grateful registrants."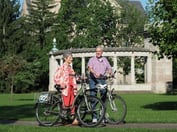 ---
A Guide to Oberlin, Ohio- Dining, Shopping, and Attractions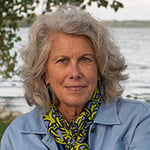 In the past, Molly Kavanaugh frequently wrote about Kendal at Oberlin for the Cleveland Plain Dealer, where she was a reporter for 16 years. Now we are happy to have her writing for the Kendal at Oberlin Community.
About Kendal at Oberlin: Kendal is a nonprofit life plan community serving older adults in northeast Ohio. Located about one mile from Oberlin College and Conservatory, and about a 40 minute drive from downtown Cleveland, Kendal offers a vibrant resident-led lifestyle with access to music, art and lifelong learning.