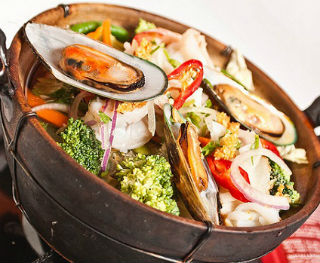 Look at a photograph of yourself 25 years ago and the changes are usually obvious, from the color (and fullness) of your hair to the shape of your body.
The inside of your body has changed too. Your taste buds are likely to be weaker, your metabolism slower and your need for water and other nutrients greater. But not to fret, because the variety of food and supplements available for healthy aging has never been greater.
What Foods are Best
According to the Academy of Nutrition and Dietetics, a healthy eating plan for adults 50+ emphasizes fruits, vegetables, whole grains, and low-fat or fat-free dairy. It includes meat, poultry, fish, beans, and nuts and is low in saturated fats, trans fats, cholesterol, salt (sodium), and added sugars.
Some of the best foods include:
Berries (blueberry, cranberry, raspberry, strawberry, blackberry)
Citrus fruits (oranges, grapefruits, lemons)
Dark, leafy greens (spinach, broccoli, kale)
Tomatoes
Squash and Pumpkin seeds
Whole grains (bread, cereal, pasta)
Fat-free or low fat Milk and yogurt
Lean meat, beans and nuts
Fish (salmon, fresh tuna, halibut)
Should I Take Vitamins?
Nutrients from food are better for you than those from a pill. That said, sometimes older adults need a supplement because of dietary preferences and restrictions.
The National Institute on Aging advises people over 50 to make sure they are getting adequate supply of four vitamins and minerals:
Vitamin D, found in fatty fish, fortified milk products and fortified cereals;
Vitamin B6, found in fortified cereals, whole grains and organ meats;
Vitamin B12, found in meat, fish, poultry and milk
Folate, found in dark green leafy vegetables, oranges and fortified flour.
According to WebMD, at least half of older adults age 65 and above take daily vitamins and other supplements, but only a fraction actually need them. Older adults who may need supplements in their diets include:
Those who do not eat well or consume fewer than 1,600 calories per day;
Those not often exposed to sunlight
Vegans or vegetarians who eat limited varieties of food
Those with a medical condition that affects how the body absorbs or uses nutrients, which may include food allergies or intolerance or a disease of the liver, gallbladder, intestines, or pancreas
Those who have had digestive tract surgery and are unable to digest and absorb nutrients properly.
Talk to your doctor or a registered dietitian before taking any vitamin or mineral supplements. When speaking with your doctor, remind him or her of all the medications you are taking. (Better yet, bring them along with you!)
"Like conventional medicines," WebMD says, "dietary supplements may cause side effects, trigger allergic reactions, or interact with prescriptions and nonprescription medicines or other supplements you might be taking."
If you choose to add a multivitamin to your diet, select one that provides no more than 100 percent of the Daily Values for most of the nutrients listed.
The Importance of Hydration
Many adults over 50 do not drink enough water, putting them at risk for dehydration. According to the Environmental Protection Agency (EPA), older adults especially at risk for dehydration include those:
With a decreased thirst sensation who do not feel the urge to drink often.
Taking medications that increase the risk of dehydration.
With physical conditions that make it difficult to drink.
Most experts recommend adults drink eight glasses of water (8 ounces each) each day. This is called the "8 by 8" rule. However, some experts suggest sipping on water constantly throughout the day. For older adults at greater risk for dehydration, the latter may be a better option.
While this may seem excessive, the good news is you can drink more than plain water to ensure you're getting enough fluids. Tea, coffee, fat-free milk, and low-sugar beverages all help keep you hydrated. You can even try adding flavor to your water with natural juices from fruits and vegetables like lemons, strawberries, and cucumbers.
Signs that you may be dehydrated include: urine that is a darker shade of yellow; painful muscle cramps or spasms; a dry mouth and swollen tongue. Not sure, take the "pinch test." Pinch the skin on the top of your hand. If it snaps back to normal quickly, you're hydrated. If it takes a while, you're likely in need of hydration.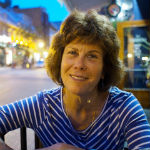 Molly Kavanaugh frequently wrote about Kendal at Oberlin for the Cleveland Plain Dealer, where she was a reporter for 16 years.