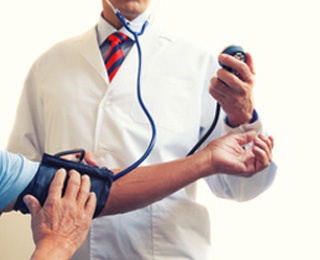 When you were a youngster, you probably received medical care from a pediatrician. Now that you are an older adult, have you considered consulting a geriatrician for medical care?
First, though, what does that designation mean?
"A geriatrician is a medical doctor who is specially trained to meet the unique healthcare needs of older adults. Illnesses, diseases and medications may affect older people differently than younger adults, and older patients often have multiple health problems and take multiple medications. Geriatricians prevent, manage and develop care plans that address the special health problems of the elderly," according to the American Geriatrics Society.
Typically, geriatricians are primary care physicians, who are board-certified in either family medicine or internal medicine and who have completed additional training to become board certified in geriatric medicine.
Why See a Geriatrician?
Kendal resident Lal Arora says the main benefit of turning to a geriatric physician when you are older can be summed up in three words – "quality of life."
For almost 20 years, Arora worked as a geriatrician. He took care of older adults at a number of retirement communities, including Kendal, where he was medical director until 2010. He also had a private practice specializing in geriatrics. Lal moved to Kendal in 2014.
"Geriatrics looks at the person as a whole. How is their environment? Can they afford their medications? Do they have support systems? Do they have symptoms of depression?" he says.
Based on the patient's needs, a geriatrician will put together an interdisciplinary team consisting of a variety of medical professionals, including a dietitian. The team will probably also include related community agencies, such as the Alzheimer's Association or Parkinson's Disease Foundation that offer support groups and other free services.
"And the family. They are always part of the team," Lal says.
Now the Bad News
While there are plenty of physicians throughout most of the United States, there is a shortage of board-certified geriatricians just about everywhere. Kendal at Oberlin's current medical director, Georgia Newman, notes that the number of geriatricians is limited. According to the American Geriatrics Society, there are currently about 7,500 board-certified specialists working in this field.
And the shortage is only going to get worse with the onslaught of aging baby boomers. According to the American Geriatrics Society, the U.S. will need more than 23,000 new geriatricians by 2030.
AARP Health reporter Jonathan Peterson explains:
"One reason that the gap is not closing is that geriatricians are among the lowest paid of medical specialists, an issue that may be a big problem for students who graduate with large amounts of debt. Many new doctors may be drawn to younger patients who have a greater chance of being cured. Others are attracted to specialties that will allow them to work with flashy new technologies.
"Still others may not want their practices to be so dependent on Medicare and the red tape that goes with it.
"Limited access to geriatric care 'is going to be the major public health concern of the next 50 years,' predicts Heather E. Whitson, a geriatrician at Duke University School of Medicine."
Do You Need a Geriatrician?
While advanced age is certainly a consideration, it should not be the sole reason for switching to a geriatric physician.
Lal says that older adults who have multiple and/or complicated chronic health issues, such as frailty, falling, dementia, diabetes, incontinence and dizziness, should consider consulting a geriatrician. Someone with multiple illnesses is often taking a dozen or so medications daily, and a geriatrician can evaluate their overall effect and eliminate unnecessary meds.
The American Geriatrics Society also recommends a geriatrician consultation when "the patient's condition is causing the care giving team, including family members and friends, to feel significant stress and strain."
To find a geriatrician, check Healthgrades' listing of geriatric specialists. You might also ask your family doctor, or contact your local hospital, medical society or closest College of Medicine for information and referrals.
Some life plan communities, such as Kendal, have geriatricians on their staff and many of them also maintain a private practice.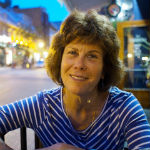 In the past, Molly Kavanaugh frequently wrote about Kendal at Oberlin for the Cleveland Plain Dealer, where she was a reporter for 16 years. Now we are happy to have her writing for the Kendal at Oberlin Community.