Written By: Molly Kavanaugh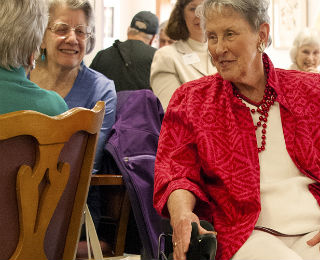 Some of the signs can be subtle that a loved one should consider moving to an assisted living community. A pile of unopened mail. Stale or expired foods in the refrigerator. Lack of interest in the weekly bridge or book club.
But taken together, these signs and others, such as noticeable weight loss or gain, medicine mishaps, lax housekeeping and neglected pets, may indicate that your loved one is no longer able to safely live alone.
What is Assisted Living?
The Assisted Living Federation of America defines assisted living as a long-term care option that combines housing, support services and health care, as needed. Assisted living is designed for individuals who require assistance with everyday activities such as meals, medication management or assistance, bathing, dressing and transportation.
With more than 31,000 assisted living communities in the United States, quality and amenities can vary greatly. Typically assisted living provides:
Three meals a day served in a common dining area

Housekeeping services

Transportation

24-hour security

Exercise and wellness programs

Personal laundry services

Social and recreational activities

Staff available to respond to both scheduled and unscheduled needs

Assistance with eating, bathing, dressing, toileting, and walking

Access to health and medical services, such as physical therapy and hospice

Emergency call systems for each resident's apartment

Medication management

Care for residents with cognitive impairments
Choosing a Community
Once you and your loved one have made the decision to explore assisted living, where do you start? Certainly recommendations from family and friends can help, but you also will want to consider location and cost. According to the National Investment Center Investment Guide 2010, the median rate for a monthly rental rates in an assisted living community is $3,326 per month.
Assisted living is generally regulated on a state level. The Assisted Living Federation of America maintains a list of regulations and contacts for each state, which can provide important consumer information, such as inspection reports and resident satisfaction surveys.
For some families, especially those who do not live near their loved one and are unable to visit for an extended stay, the choices can be so overwhelming and the issues so complex that you may want to consider hiring an elder care specialist.
An organization called the Aging Life Care Association provides guidelines for choosing someone with the proper skills to advise on elder care, and maintains a directory. Membership in ALCA is open only to qualified people with specialized degrees and experience in human services, including social work, psychology, gerontology or nursing.
Make Several Visits
Visit a community at different times—during activities and mealtimes, for example, and make arrangements to eat there. Talk to residents and family members, and eavesdrop on conversations in the hallway or elevator.
The HelpGuide.org offers several tips for your visit:
What to look for in the staff:
Do they have time to speak with you or does it feel rushed?

Do they appear genuinely friendly and interested in you?
What to look for in the residents:
Do they enjoy interacting with one another?

Are there hobbies or groups on site that look interesting to you?
What to look for in the campus:
Do the different areas seem clean and fresh?

Does the community seem safe and secure? Are the bathrooms easily accessible and equipped with grab bars?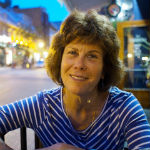 Written By: Molly Kavanaugh