Published: July 10, 2020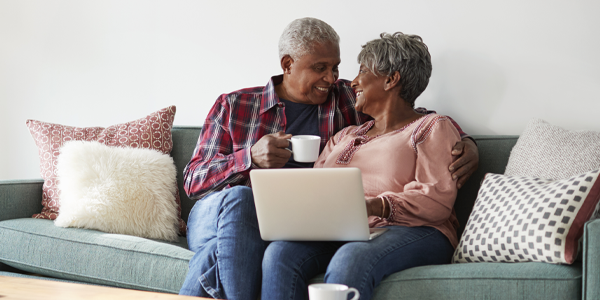 Over the years many of us enjoyed an all-inclusive vacation in Mexico, the Caribbean or other resort destinations. The all-inclusive "package" comes with most everything you need or want at a resort – nearly 24/7 food and drink, multiple swimming pools with amenities and a variety of on-site entertainment. In return, you pay one price upfront. What a deal, right?
Well, it depends on what you ended up doing during your vacation. That's similar to Lifecare, an option offered by some Life Plan Communities that allows people over the age of 65 to enjoy life to its fullest knowing a safety net of care and services is in place for them and their families if they need them.
Many older adults are attracted to a Life Plan Community, formerly known as a Continuing Care Retirement Community, and for good reason. According to a research analysis paper released by the U.S. Department of Health and Human Services, men and women who live in CCRCs are healthier and on average live five years longer than those who choose to live at home. A Life Plan Community focuses on providing a physically active lifestyle and overall wellness.
As you begin to consider moving to Life Plan community, here's what you need to know about the Lifecare option.
Not All CCRCs Offer a Lifecare Option
"CCRCs are not all created equal and resident payment plans can vary dramatically from one provider to another. No single contract type is right for everyone so it is important to understand the differences and make an educated decision regarding your unique situation," explains Brad Breeding, president of myLifeSite.
As Brad points out, contracts come with various entry and monthly fees and run the gamut, both within a community and among communities. Like any kind of housing, prices vary because of geographic region, size of accommodation and amenities, such as dining choices. But fees vary because of what they actually cover. You need to look closely at the details and understand what you are actually paying for, especially when it comes to future health care needs.
Key Feature of Lifecare
Let's go back to the all-inclusive model. "Lifecare contracts are often considered an all-inclusive model and are essentially a form of insurance against the future costs of health care services," Brad says.
A Lifecare contract will typically require a higher monthly fee while a resident is living independently. The benefit, however, is that the resident has better predictability of monthly expenses over their lifetime because their monthly rate will not increase to reflect the cost of long-term health care services if such services are required.
In addition, some portion of the entry fee and/or the monthly fee may be tax deductible as a pre-paid healthcare expense.
But It's Not Just About Money...
Lifecare offers you and your loved ones a term we are all familiar with - peace of mind.
None of us knows what the future holds when it comes to our health and longevity. Lifecare allows you to literally take control of your future and proactively plan your care needs so that you are assured a true continuum and receive only the level of care that you need at the appropriate time.
That means, should a health crisis arise, you and your family will not be forced to make a difficult decision, such as being forced to move off campus to skilled nursing.
Long-term Care Insurance and the Lifecare Option
If you already own long term care insurance you may still be able to use it in a Lifecare community under certain situations. For those who do not, a Lifecare contract will give you protection against out-of-pocket costs for extended healthcare needs.
At least 70 percent of people over age 65 will require some long-term care services at some point in their lives and more than 40 percent will need care in a nursing home, according to the National Clearinghouse for Long-Term Care Information.
"The benefit of Lifecare is often magnified in the case of double occupancy because the monthly rate under a lifecare contract will likely be substantially less than the cost of two people paying separately for care at market rates over an extended period of time," Brad adds.
Consider Kendal at Oberlin
Kendal at Oberlin offers a range of contractual agreements, including Lifecare, what we call the Platinum Plan. Kendal's Gold Plan is designed to complement an established long term care insurance policy.
Both plans include a flexible meal plan, most utilities, basic cable, campus wide WiFi service, housekeeping, maintenance and limited local transportation.
For details on all that's included in the monthly fees, you can request this Cost Comparison Worksheet. Residents must maintain, at their expense, Medicare A&B or equivalent coverage, as well as prescription insurance.
Is Kendal an Affordable Option for You?
---
Just answer a few simple questions to find out if lifecare at Kendal at Oberlin fits your financial picture.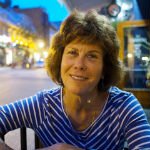 In the past, Molly Kavanaugh frequently wrote about Kendal at Oberlin for the Cleveland Plain Dealer, where she was a reporter for 16 years. Now we are happy to have her writing for the Kendal at Oberlin Community.