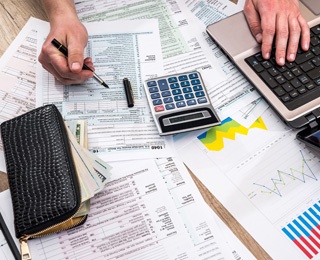 The new year is a time to make room for the new, as in new files and folders for upcoming 2018 receipts, bank statements, charitable donations and the like. Though, what to do with 2017 files and folders?
Sure, some paper can be shredded, but you'll need other papers for filing taxes. As you make way for the new, take time now to put last year's files in order. The tax deadline is still several months away, but why not get a head start?
What Paper to Shred
ATM and credit card receipts pile up and are difficult to keep in any kind of order. The good news is, you don't need to hold onto these receipts after you balance your monthly bank and credit card statements. One caveat – if the credit card receipt is for business or another tax deduction, hold onto it for three years after filing a tax return.
Here are other receipts you can get rid of after a year (hold onto the paper for three years, though, if using for tax purposes):
paycheck stubs (once you have compared to your W2 & annual social security statement)
utility bills (unless you're using as a deduction, such as a home office)
canceled checks (unless needed for tax purposes)
bank statements (unless needed for tax purposes)
quarterly investment statements (once you have gotten your annual statement)
Most of these documents you will want to shred because they contain personal information, such as your name and address, possibly credit card and bank account information.
"For those who are thinking, maybe I should keep everything, just in case. . . remember that identity thieves can't find documents you have destroyed. Destroying documents with your personal information reduces the likelihood of becoming an identity theft victim," the Federal Trade Commission warns.
If you don't have a home shredder, or this is too big a job for you to handle at home, contact your local UPS, FedEx or Staples store. Cost for shredding documents runs about $1 per pound, and staples, paper clips and the like usually do not have to be removed.
Organizing Your Tax Documents
The IRS says taxpayers should keep records until the period of limitations expires to amend a return for a credit or refund or to be audited by the IRS. That period is typically three years after the return was filed.
However, there are exceptions. For instance, keep records for seven years if you file a claim for a loss from worthless securities or bad debt deduction, and keep records indefinitely if you file a fraudulent return.
IRS records include those related to:
Income (Forms W-2, 1099 and K-1, bank statements brokerage statements)
Expenses (sales slips, receipts, documents from qualified charities)
Home (closing statements, insurance records, home improvement receipts)
Investments (brokerage and mutual fund statements, Forms 1099 and 2439)
If you itemize deductions and have unreimbursed medical expenses that exceed 7.5 percent of your adjusted gross income, you can deduct these medical expenses, but only the amount that exceeds the 7.5 percent threshold. Sometimes taxpayers are not sure about this deduction until they do their taxes, so hold onto all these medical records if you think you might need them:
Premiums for medical, dental, long-term care, vision, and Medicare insurance that you are not reimbursed for and that are not paid using pre-tax dollars
Co-pays for medical, dental, or vision care
Expenses for eyeglasses, contact lenses, prescription medicine, hearing aids, wheelchairs and other medical aids
Acupuncture, chiropractic services, podiatrists, psychiatrist or psychologist sessions, and occupational and physical therapy
Nursing care, hospital stays, smoking cessation and weight-loss programs for the treatment of obesity or another condition diagnosed by a doctor
Parking fees, tolls, transportation and mileage for trips to and from appointments with any of these medical professionals, transportation via ambulance to a medical facility, and the cost of overnight hotel stays for treatment that is received out of town
Keep in mind that you must itemize in order to deduct medical expenses, and only the amount that exceeds 7.5 percent of your adjusted gross income is eligible.
The IRS suggests you keep records in an orderly fashion, secure from theft and weather, but you are not required to keep hard copies. To save space, consider using document storage software to store records electronically.
As for keeping actual tax returns, previous files might come in handy when filing current returns. In some cases, old tax returns can be critical when selling an investment or proving that Social Security retirement benefits are incorrect.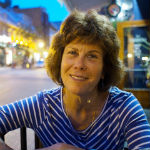 In the past, Molly Kavanaugh frequently wrote about Kendal at Oberlin for the Cleveland Plain Dealer, where she was a reporter for 16 years. Now we are happy to have her writing for the Kendal at Oberlin Community.