Published: February 13, 2020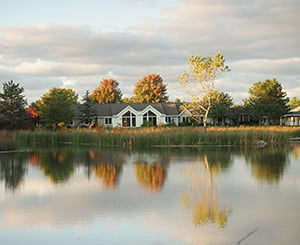 When it comes to deciding to move to a life plan community, older adults find that the best time to do so depends on their personal situation.
That said, because life plan or continuing care retirement communities (CCRC's) provide a wide range of housing options, social activities and services for current and future needs, many people find it makes sense to move sooner rather than later. Also many of these communities have waiting lists with admission requirements based on a financial and health assessment. Typically, applicants are planning to join the community at the independent living level, with assurance of access to higher levels of service (long term care) when it's needed, conveniently located on the same campus.
5 Things to Consider
Industry expert Brad Breeding, President of My Life Site, tells older adults to consider 5 issues when evaluating the best time to move to a life plan community:
Involvement. Since one of the key benefits of living in such a community is its amenities and variety of activities, moving when you are younger and healthier allows you to fully enjoy all the benefits for a longer period.
Wellness. With a focus on independent living and preventive care, residents can take advantage of meals, exercise and other activities that promote a healthy lifestyle.
Relationships. Opportunities to make new friends with people of all ages abound in communities like Kendal at Oberlin, preventing isolation and loneliness. Kendal has dozens of committees focused on a variety of topics, from art and music to environmental and educational issues.
Window of Opportunity. "Continuing care contracts generally require that residents must be able to live independently and that they are not at an increased risk for assisted living or healthcare services. Therefore, many communities will perform a health evaluation on prospective residents as a part of the application process. Those who do not meet the community's health criteria can be declined for entry and miss the opportunity to benefit from what a continuing care retirement community offers," Brad Breeding explains.
Easier Transition. We all know that moving and making major life changes can get more difficult with age, so adapting to a new place is likely to be easier when you are younger and healthier.
How to Find the Right Fit
If you decide that a life plan community fits your personal goals and financial situation, what's next?
There are approximately 2,000 CCRC's in the United States, with the largest concentration in the Midwest/Great Lakes region. Along with location, prospective residents should also take into account amenities, pricing and contracts, and the financial stability of a community.
Among CCRC's, only about 200 are accredited. CARF, the Commission on Accreditation of Rehabilitation Facilities, is the only organization that accredits continuing care retirement communities. What does accreditation mean? It means they have passed an in-depth review of their services and quality. It requires a provider to demonstrate that it conforms to a series of rigorous standards, covering areas such as financial standing, health services and resident life.
"Do research and ask questions," says Dr. Susan D. Leonard, a geriatric medicine specialist at the UCLA Medical Center. "Visit and look around to find a place that would be comfortable for you or your loved one. Some may allow a trial weekend or week stay."
With Kendal's "Try It, You'll Like It!" program, you can spend a day or two sampling the lifestyle at the community, meeting residents and participating in activities. Kendal's resident website with links to council activities, organizations and Kendalight monthly newsletter are also helpful tools.
Kendal also offers many free resources, such as downsizing guides and cost comparison worksheets.
The Do's and Don'ts of Downsizing Guide
---
Considering a Move? But Wondering How to Downsize Your Belongings? Our guide can help!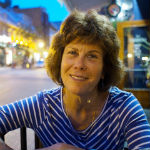 In the past, Molly Kavanaugh frequently wrote about Kendal at Oberlin for the Cleveland Plain Dealer, where she was a reporter for 16 years. Now we are happy to have her writing for the Kendal at Oberlin Community.