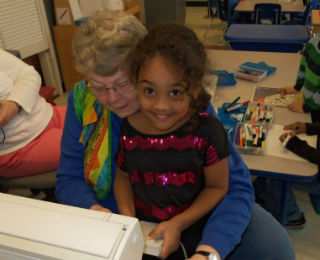 Written By: Molly Kavanaugh
Many families and friends will soon gather around a table overflowing with sensory delights and share words and gestures of thankfulness.
But a "gratitude attitude" offers so many opportunities that can enrich your life; why not consider turning it into a daily habit?
Benefits of Gratefulness
First of all, gratitude improves physical health, according to psychotherapist Amy Morin.
"Grateful people experience fewer aches and pains and they report feeling healthier than other people, according to a 2012 study published in Personality and Individual Differences. Not surprisingly, grateful people are also more likely to take care of their health. They exercise more often and are more likely to attend regular check-ups with their doctors, which is likely to contribute to further longevity," she writes.
Being grateful also reduces aggression, improves self-esteem and increases mental strength.
A new study conducted by Deepak Chopra and colleagues found that gratitude was associated with numerous benefits, including a reduction in depression.
In a 15-minute TED Talk, Brother David Steindl-Rast explains how grateful living ("becoming aware that every moment is a given moment, is a gift") leads to happiness. He currently is involved with a worldwide Network for Grateful Living, through Gratefulness.org, an interactive website with several thousand participants daily from more than 240 countries and territories. (The site includes many wonderful resources, including a guide to books about aging gratefully.)
Convinced? Let's figure out how to become more grateful.
How to cultivate gratitude?
You've probably heard about keeping a gratitude journal, but have you tried jotting down such reflections? Studies show that writing a few words of gratitude, even if just to give thanks for the pink- and purple-streaked sunset sky, enhanced our well-being. According to a study published in Applied Psychology: Health and Well-Being, spending just 15 minutes jotting down a few grateful sentiments before bed, may make you sleep better and longer.
Another recommendation is to create visual reminders. Because the two primary obstacles to gratefulness are forgetfulness and a lack of mindful awareness, visual reminders can serve as cues to trigger thoughts of gratitude. Often times, the best visual reminders are other people, our four-legged friends or a colorful bulletin or memory board full of images that make us feel grateful.
Gratitude affirmations, said in the morning and repeated throughout the day, are effective in reducing stress. You can write your own, or find many examples on the Internet:
I feel an abundance of gratitude for everything I have and receive every day.

My needs and desires are generously met. For this I am thankful.

I am grateful for all the great health, love, and goodness that my life has revealed to me.

I am continually amazed at how abundant my life is already!

I am grateful for everything I experience in this lifetime. I overcome, I grow, and I prosper all the time. My abundant blessings, as well as my difficulties, all make me better, stronger, and more alive.
And finally tell the people in your life how grateful you are for their presence and kindness. Cherished family members, for sure, but also the neighbor who clears the snow off your driveway or the church member who greets you warmly and really does want to know how you are.
It can be saying a heartfelt "thank you for all you do," sending a handwritten note or greeting card, or making a phone call.

But just do it on a day other than Thanksgiving.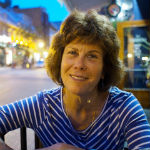 Written By: Molly Kavanaugh