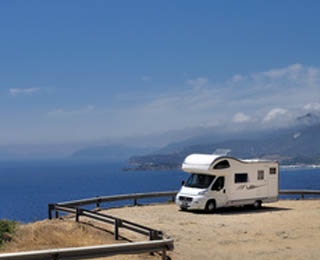 One hot summer day in the 1980s, a Cincinnati Post editor sent a photographer and myself to cover a Recreational Vehicle convention in Lexington, where it was even hotter. Dozens of enthusiastic owners insisted we step inside their RV, which were even hotter, and hear all about their travels.
And so the day went, hot and boring. We drove home convinced the assignment had been a punishment.
Well, now that I'm nearing Social Security eligibility, I would welcome the chance to attend an RV gathering and look inside those compact, comfortable vehicles.
I love travel that brings me close to nature. My last camping trip to Nova Scotia, however, brought me a little too close to nature. As the black flies hovered around our tent, I look longingly at the nearby RVs.
Turns out, lots of Baby Boomers have been bitten by the RV bug.
The Appeal of RVs
More than 9% of U.S. households headed by those over age 55 now own an RV, and that number is expected to continue to grow, according to the Recreational Vehicle Industry Association.
The RVIA lists several reasons older adults are turning to RVs for travel:
RVs offer many comforts, such as air conditioning, queen-size beds and fully equipped kitchens, as well as accommodations for those with physical limitations. (RV campgrounds have many amenities too.)
RV travel is a great way to meet new friends. "Especially popular among seniors are camping clubs, which provide an active social network on the road. Camping clubs hold annual conventions, regional rallies, campouts and other events to bring RVers together. Examples include the Good Sam Club, Family Campers and RVers, Family Motor Coach Association and Escapees RV Club."
RV travel can be an inexpensive way to travel. "According to a vacation cost comparison study by PKF Consulting, RV owners can spend up to 74 percent less on RV trips compared to similar vacations involving planes, cars, hotels and restaurants—even factoring in ownership costs. Average nightly campground fees of approximately $26—significantly less than the $88 average nightly hotel room cost—account for much of the savings."
Volunteer Opportunities
National and state parks are always looking for RV travelers to help with maintenance, construction, tours and other volunteer opportunities. In exchange for labor, the park offers free camping space, hook-ups and other amenities.
As they say, a win-win for everybody.
National parks have year-round opportunities, depending on the location. The online clearinghouse explains the job's level of difficulty, how many hours per week are required, length of commitment and if special skills are needed.
In addition, state parks also have volunteer opportunities. For instance, Montana State Parks use volunteers to work as park naturalists, hosts, visitor center attendants and on special projects.
If you plan to bring a dog along, make sure the park allows pets, and be sure to ask about any RV size limits.
Where to Start
Intrigued, but not sure how to proceed? You're not alone. Who wants to spend thousands of dollars and hours on an unfamiliar enterprise?
A good way to explore is to attend a show, and they all aren't held in the middle of the summer. Many large cities feature annual RV, travel or outdoor shows off-season. For instance, the "Ohio RV Supershow" will be held in Cleveland in January. The national association lists a directory of all shows in the U.S.
Like anything else, talk to men and women who are current (and former) RV owners. Along with the lure of visiting new places and meeting new people, owning a RV means extra maintenance expenses and tasks. Ask about the negatives too.
Other questions to consider:
Do you have room to park an RV at your house?
If not, how much will off-site storage cost?
Will you need to purchase a new vehicle to haul the RV?
Will you be comfortable driving on a highway with a 25-foot vehicle behind you?
You might want to rent an RV for a week or so to test the waters.
Please share your experiences on the road with a RV, good and bad.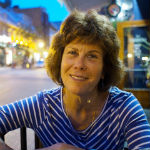 Molly Kavanaugh frequently wrote about Kendal at Oberlin for the Cleveland Plain Dealer, where she was a reporter for 16 years.