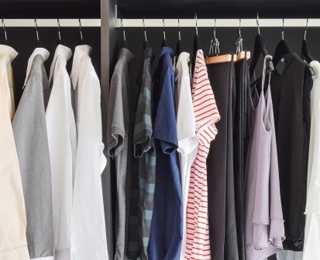 How did all your stuff, from furnishings to framed artworks, take up occupancy in your house?
Some of it you purchased, gladly and with excitement. Think sectional sofa. Other purchases you made for function or out of necessity. A lamp for an end table, an inexpensive bookcase.
Many of us, especially older adults, have inherited furniture, dishes, knickknacks and the like from relatives and friends. We also have years of gifts, some precious, some sentimental, many neither.
However these things came into your possession, now you want or need to eliminate some of them.. Let's call it rightsizing. Whether you are moving to a retirement community, into a condominium or smaller house, preparing your home to sell someday or just want to simplify your space, let's figure out what stuff is right for you.
Take a Look Around
Walk from room to room and take inventory. What's hanging on the walls, sitting atop tables, inside china cabinets, lining the floor, crammed in closets?
For Quaker Tom Small, taking inventory was a spiritual exercise, which he describes in a pamphlet entitled Freeing Ourselves from Possessions.
"I discovered that many objects in my house had become accidental. They no longer belong here or to me (perhaps they never did). They are images of a self that I dreamed, a self that never fully emerged from the shadows. Once I know this, I'm free - to give the image away. Or I can exchange it for something I need," he writes.
Japanese cleaning consultant Marie Kondo says the best criteria for choosing what to keep and what to discard is to hold the object in your hand and ask – does it spark joy? "Keep only those things that speak to your heart. Then take the plunge and discard all the rest," she writes in The Life-Changing Magic of Tidying Up.
Basic Steps for a Successful Plunge
Declutter by category not by room. Collect all the books in your house, or all the jackets, dishes, linens, etc. and put them together in one big pile. Keep only the items that are truly meaningful to you, that speak to the heart. If there are duplicate items, then choose the one you like best and toss or donate the extra one.
Begin with items of lower value. Deciding what to keep will go much smoother if you begin with categories that are easier to make decisions about. You'll hone your skills as you move to more difficult categories. Save the items with strong sentimental attachment, like photographs and mementos, for last.
Keep your goal in mind. Whether it's a less cluttered living space or a new, smaller home, visualize where you are headed.
Focus on what you want to keep, not what you want to get rid of. The former can bring those sparks of joy Marie talks about, the later is likely to make you tense and irritable.
Clothing Counts Too
When it comes to stuff, clothing for most of us is both our friend and foe. Our closets (and guest closets), drawers, boxes under the bed and in the attic are full of clothes.
And we have sound reasons for stockpiling.
The pile of jeans? For when I lose (or gain) 5 pounds.
Five pairs of gym shorts? When I start running again, or working out.
T-shirts from college? I don't want to lose the memories.
Assorted scarves and ties? I might need a pink/purple/pumpkin-colored accessory someday, (though I haven't yet because I never wear those colors.)
And on and on it goes.
"Can you answer yes to 'Do I love it?' 'Do I need it' or 'Will I use it?' If not, then out it goes, it doesn't matter that 'I only wore it once,' 'It's still in good condition' or 'It was expensive,'" according to AARP's Downsizing the Family Home: What to Keep, What to Let Go by Marni Jameson.
And don't negotiate by moving those clothes to the comfy, for-relaxing- around-the- house pile. In her book, Marie Kondo devotes a section just to "Loungewear."
"I soon discovered that many of my clients also had collections of dormant 'loungewear.' When asked why they don't wear them, their answers are very revealing: 'I can't relax in them,' 'It seems a waste to wear this inside when it was really for going out,' 'I don't like it' and so on. In other words, these castoffs are not really loungewear at all. Calling them that merely delays parting with clothes that don't spark any joy," she writes.
So whether it's clothes or furniture, do what's right for you to create a joyful home.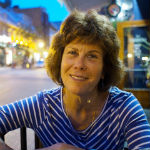 Molly Kavanaugh frequently wrote about Kendal at Oberlin for the Cleveland Plain Dealer, where she was a reporter for 16 years.