Published: August 3, 2022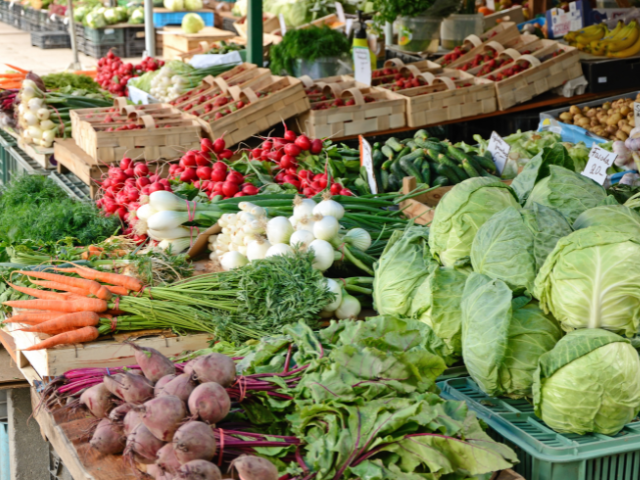 Eating local produce tastes good, and that's not all, according to Healthline: "Several benefits come from eating fresh local food, including environmental, economic, social, and health benefits."
Let's dig deeper.
Why Eat Ohio Fresh
Healthline listed 7 benefits of eating local. Here are 3 of them:
Local food is often more nutritious because Vitamin C and other nutrients can decline during transportation, processing and storage;
Buying local helps the environment because less transportation and packaging means less pollution and carbon emissions;
Buying local helps support your neighbors and fellow Buckeyes who are farmers.
You might be surprised to know how many different fruits and vegetables are grown in Ohio. Find out when and what is in season in Ohio, and plan your healthy meals accordingly.
Where to Find Ohio Fresh
Many grocery stores like Vermilion Farm Market and Heinen's with locations in Avon and elsewhere routinely set aside shelf space for local produce.
Ohio also has many seasonal farmers markets. Here are 4 northern Ohio markets to check out.
The Oberlin Farmers Market is open every Saturday, 9 a.m. to noon, through Oct. 15. The market is located across from the U.S. Post Office in the parking lot by the Oberlin Public Library.
Along with seasonal produce (lettuce and assorted greens, cucumbers, carrots, tomatoes, peppers, blueberries and more), the market has vendors who sell farm-raised beef, chicken and pork, maple syrup, honey and jams, pies and cookies and crafts, such as soaps, jewelry and hand-blown glass.
"The folks who come here are socializing. The farmers market is a community activity for a lot of people," says Shelby Warrens, who is both a vendor (Sapp Family Farm) and market board member.
The Crocker Park Market in Westlake is also on Saturdays, 9 a.m. to 1 p.m., through Dec. 17. The market, operated by North Union Farmers Market, has a new location - - on the corner of Crocker Road and Detroit Road in front of Fidelity Investments.
Farmers at the market include Cleveland Roots, E's. Bees Apiary, Nature's Garden, Quarry Hill Orchards, Tansey Farms and food vendors Backattack Snacks, Cleveland Jams, Gray House Pies, Lake Erie Pet Food and Mom's Pierogies.
The Sandusky Farmers Market runs every Saturday through Oct. 29. The market is located at 100 E. Washington Row in downtown Sandusky and is open 8 a.m. to 12 p.m. Vendor list is still being finalized.
Vermilion's Market in the Park is open through August 27 in Victory Park from 10 a.m. to 2 p.m.
There's even a weekly market at Kendal at Oberlin that is open to the public. Executive Chef Scott Stonestreet has arranged for produce from a local farmer to set up shop at Kendal's front entrance walk every Friday, 11 a.m. to 1:30 p.m. through August. Cash only and bring your own bags.
Recipes Using Ohio Fresh
This time of year when days are hot we want to spend less time in the kitchen. Corn on the cob, steamed or grilled, a sliced tomato sprinkled with fresh basil and oil and vinegar and a juicy peach, solo or sliced over cereal or ice cream are simple ways to enjoy the summer harvest.
Come fall, though, and spending time around a stove can be enjoyable. The Ohio Department of Aging compiled recipes using Ohio produce. Here is a fall recipe that spells comfort.
Vegetable Gratin

INGREDIENTS
2 medium zucchinis, sliced
3 russet potatoes, sliced
3 large tomatoes, sliced
1 eggplant, sliced
4 tablespoons flour
1 teaspoon cooking oil
2 cups low-fat milk
1/2 cup parmesan cheese
Salt and pepper to taste

DIRECTIONS
Preheat oven to 350° F
Spray a large casserole dish with oil or cooking oil spray
Place sliced ingredients in rows alternating between sliced
zucchini, potatoes, tomatoes, and eggplant
Sprinkle with flour, salt, and pepper and set aside
In a small pan, heat milk over low heat
Pour warmed milk over dish and then top with parmesan cheese
Bake at 350° F for one hour
Check Out Our New Gardening Guide:
---
Gardening is a great activity at all ages. Get helpful tips here!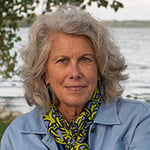 In the past, Molly Kavanaugh frequently wrote about Kendal at Oberlin for the Cleveland Plain Dealer, where she was a reporter for 16 years. Now we are happy to have her writing for the Kendal at Oberlin Community.
About Kendal at Oberlin: Kendal is a nonprofit life plan community serving older adults in northeast Ohio. Located about one mile from Oberlin College and Conservatory, and about a 40 minute drive from downtown Cleveland, Kendal offers a vibrant resident-led lifestyle with access to music, art and lifelong learning.