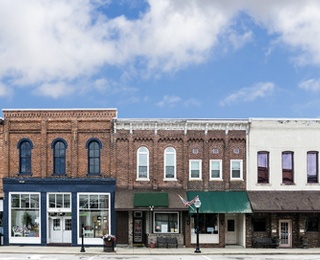 Tell people you are traveling to a destination on the East or West Coast, and their response is likely to be envy and admiration. No surprise, considering these travel destinations are known for oceans, mountains and other natural wonders, and wide array of eclectic cities.
Heading to a Midwest locale for your vacation, don't expect such raves.
The Midwest Is Affordable and Friendly
But when you return home, you'll have lots to brag about, starting with cost. Most areas in the Midwest offer an affordable cost-of-living, and that translates into lower vacation costs.
And the people who live in the Midwest tend to be friendly, which is always a big plus when you are a tourist.
"Researchers from the University of Cambridge analyzed personality traits of 1.6 million Americans via Facebook, surveys and other data to find that the Midwest really is the most 'friendly' and 'conventional' region of the country," Sara Boboltz writes in the Huffington Post.
Midwest Getaways
The states that comprise the Midwest are: Illinois, Indiana, Iowa, Kansas, Michigan, Minnesota, Missouri, Nebraska, North Dakota, Ohio, South Dakota, and Wisconsin.
Midwest Living readers came up with 15 favorite getaways, many of them perfect for intergenerational vacations. Here are three of them, with comments from visitors:
Door County, Wisconsin - "When I think of Door County, I automatically think of quaint shops, art galleries, great food, gentle breezes, tours, small beaches, the sound of waves hitting the shore, the ferry to Washington Island, the boat ride to Rock Island. You can do it all or do nothing at all!"
Galena, Illinois – "My first trip to Galena was around age 10. My parents instilled a sense of history in us, so seeing a town that time forgot, browsing in antiques stores and visiting Ulysses S. Grant's home was extremely interesting. My husband and I visited periodically over the years, but in 2004, we had our first trip with our grandson, which included a visit to the National Mississippi River Museum & Aquarium [in Dubuque, Iowa, about 16 miles northwest]."
Omaha, Nebraska – "When I was growing up in Omaha, my family would make a trip to the Henry Doorly Zoo each summer. So many animals to see, the gorillas, the cat house and the polar bears. The day usually ended with a stop at Bob's Zesto for ice cream. In recent years, we had a family reunion at Mahoney State Park. The highlight was walking to the top of the 70-foot observation tower with our Grandpa Doolittle (who was 93 years young at the time)."
Must-See Museums
"The Glass Pavilion is—in itself—a work of art. All exterior and nearly all interior walls consist of large panels of curved glass, resulting in a transparent structure that blurs the boundaries between interior and exterior spaces. Designed by Tokyo-based SANAA, Ltd., the Glass Pavilion received Travel + Leisure's 2007 Design Award for 'Best Museum' and received other accolades for its innovative architecture," according to the museum website.
"The museum's focus on modern art began in the 1940s, when a gift from Mrs. Gilbert Walker made possible the acquisition of works by important artists of the day, including pieces by Franz Marc, Lyonel Feininger, and Edward Hopper. During the 1960s, the Walker organized increasingly ambitious exhibitions that circulated to museums in the United States and abroad. The Walker's collections expanded to reflect crucial examples of contemporary artistic developments; concurrently, performing arts, film, and education programs grew proportionately and gained their own national prominence throughout the next three decades," explains the museum website.
"In a meandering building by the architect I.M. Pei, the comprehensive music museum traces the evolution of rock to its early roots in gospel and blues, and allows visitors to discover the influences of popular artists in interactive kiosks (who knew the Beach Boys influenced the Ramones?)," writes Elaine Glusac in The New York Times' "36 Hours in Cleveland."
If weekend or short getaways are to your liking, also check out The New York Times' "36 Hours in Chicago" and "36 Hours in Ann Arbor."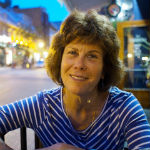 Molly Kavanaugh frequently wrote about Kendal at Oberlin for the Cleveland Plain Dealer, where she was a reporter for 16 years.