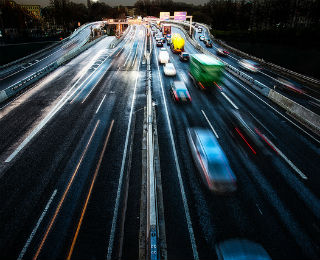 When planning for retirement, there are many factors you must take into consideration. For example, most people know they must carefully allocate their finances, plan for their changing health needs, and determine where it is they would like to live. But not everyone remembers to look beyond these big picture items to focus on smaller details. Details like transportation.
When Driving Will No Longer Be a Safe Option
For people making retirement plans, spending time thinking on how they'll get from point A to point B often seems unnecessary. After all, the average U.S. worker retires at 62, an age when many people have no problem hopping into their cars and hitting the road.
Many people assume they'll be able to drive safely their entire lives so they don't give transportation a second thought when making retirement plans. But more than likely, there will come a day when driving will no longer be a safe and viable option. According to the American Journal of Public Health, the average American woman outlives her ability to drive safely by 10 years and the average American man by seven.
Here are just a few reasons you'll want to plan for how you'll get around when your driving days are over:
You won't always have a designated driver: Older adults who don't drive often rely on a network of family and friends for transportation; however, you must recognize these people won't always be available to help.
You want to remain independent: You don't mind asking a loved one if you can hitch a ride every now and then. But at the end of the day, you don't want to be wholly dependent on others for getting around.
Public transportation isn't aways accessible: Buses, subways, and other forms of public transportation are a good alternative to driving no matter your age. However, the availability and reliability of public transportation often depends on where you live (or where you are planning to relocate).
You want an active social life: You don't see yourself spending your retirement confined to a small radius around your home; you want to get out and explore where you live with friends! Failing to plan how you'll get around after you've given up your keys can impact your ability to get out, which can affect your social life.
Regardless of whether you're planning to stay in your home, downsize to a smaller home or relocate to a retirement living community, it makes good sense to consider transportation in your retirement plans.
How Much Do You Depend On Your Car?
You can start by taking a closer look at just how much you depend on your car to get around today. Then, consider the infrastructure or transportation network you would need in place to live how you want after you've given up driving. If your transportation needs won't be met where you live currently, you may want to start considering the possibility of retirement relocation.
Trying to figure out your transportation plans in retirement? Share your ideas and solutions below.
Want more retirement planning advice? Subscribe to our blog today!