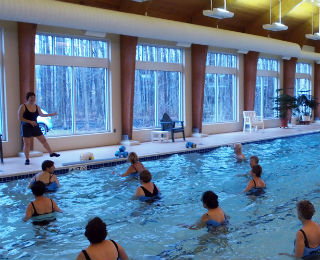 Written By: Molly Kavanaugh
You can't change your genetic makeup, which is why doctors routinely ask about family history when assessing heart disease, the leading cause of death in the United States.
But regardless of genetics, a person can change behaviors that will greatly increase one's chances of having and keeping a healthy heart.
"It's good, healthy living – the more that can be ingrained in your family, the more impact it has," said Dr. William Kraus, a preventive cardiologist and research scientist at Duke University. "A patient should encourage better eating habits, physical activity and eliminating smoking."
Weight Worries
The heavier you are -- period -- the higher your risk of heart disease, says Helene Glassberg, MD, director of the Preventive Cardiology and Lipid Center at Temple University School of Medicine in Philadelphia.
Unfortunately, the problem is way too common. More than one-third, or nearly 79 million U.S. adults, is obese. Obese children, ages 2 to 19, number nearly 13 million.
But being overweight is not the only issue when discussing weight. Even if your weight falls into the healthy charts, you may still be at risk. Research has found a correlation between "central obesity" or a big waistline and heart disease. For men, a waistline 40 inches or larger, and 35 inches or large for women, are considered high risk.
Foods to limit or avoid include soft drinks and other sugary drinks, processed meats like hot dogs and bacon, and salt. But there are plenty of tasty foods that promote a healthy heart, according to the Cleveland Clinic, including fish, nuts, berries and even dark chocolate.
Get Physical
No matter the season, there are plenty of ways to get physical, from hiking, walking indoors, biking and spin classes. And there are a variety of activities that can be adapted to different ages and physical limitations, from chair yoga to swim classes for arthritis.
The main thing is to get moving. According to the National Heart, Lung and Blood Institute, aerobic activity is best for the heart. What typically comes to mind is running, biking and high-intensity exercise classes. But other examples of aerobic activity include:
Pushing a grocery cart around a store
Gardening, such as digging or hoeing that causes your heart rate to go up
Water aerobics or swimming laps
Bicycling, skateboarding, rollerblading, and jumping rope
Ballroom dancing and aerobic dancing
Tennis, soccer, hockey, and basketball
Older adults who regularly exercise achieve many other health benefits, including improved balance and coordination and less depression and anxiety.
Stop Smoking
One in five people in the United States die each year from cigarette smoking. The most common diseases caused by smoking are heart disease, stroke and cancer. Equally noteworthy, cigarette smoking is the leading preventable cause of death in the U.S., according to the Centers for Disease Control and Prevention.
So how do you stop?
The CDC has put together a comprehensive Quit Guide that can help you or your loved one travel down the path to becoming a non-smoker. Tips include:
Pick a quit date;
Tell loved ones you are quitting;
Remove reminders of smoking;
Be aware of your cigarette triggers;
Develop coping strategies.

So keep your weight in line, your body moving and cigarettes off-limits, and the next time the doctor asked about your risk for heart disease, you'll have plenty of positive things to report.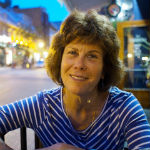 Written By: Molly Kavanaugh