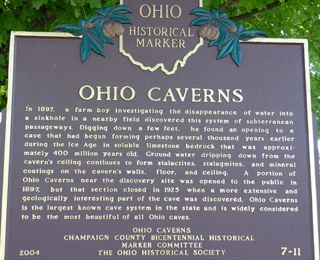 Clevelanders know about the Rock and Roll Hall of Fame, Lake View Cemetery and the Lake Erie islands, but ask them if they have visited popular local tourist destinations, and you might be surprised by their answer.
Sure, they might be on our "to see" list, but often, we just don't take the time to visit local treasures.
There are unusual and noteworthy places in our backyard (or within a day's drive) that are not on our list, because we might not know they exist.
4 Little-Known Midwest Destinations
Here are 4 travel destinations in Ohio and Indiana to consider adding to your list.
Ohio State Reformatory, Mansfield, Ohio
The Ohio State Reformatory in Mansfield housed more than 155,000 prisoners during its almost century of operation that ended in 1990. Now it's a historic site and open to the public.
Visitors can take self-guided or guided tours, including a car tour highlighting filming locations of The Shawshank Redemption and Ghost Hunts®, which are filled with "serious, yet informal attempts to document paranormal activity at the castle-like, former prison."
Frequently Asked Questions include:

Q: How much of the prison do you get to see on the self-guided tour?

A: You get to see about 85% of the facility. The tour route is about 1.2 miles long and takes about an hour and fifteen minutes to complete. Please take into account that the facility undergoes restoration and maintenance on a regular basis. Some parts of the tour route might be closed due to these factors.

Q: Are all the tours handicap accessible?

A: No. There are several flights of stairs on the tour routes. Please call the office to schedule a special tour of the ground level, which included the cellblocks, solitary confinement, bullpen, mini bullpen, and central guard room.

Q: Are there still inmates incarcerated there?

A: No.
Ohio Caverns, West Liberty, Ohio
Nature's colorful Ohio Caverns are located about an hour northwest of Columbus.
"Ohio Caverns is the largest and most beautiful of all Ohio caves. Its exquisite crystal-white stalactite and stalagmite formations are nowhere to be found in a greater profusion of artistic settings. In addition to being known for their wide variety of colors, from blue to orange to bright white and deep, reddish-black, the Ohio Caverns contain a brilliant array of formations and features — fascinating rock formations, ranging from wavy ribbons of luminous white stone to upside-down forests of tiny straws that twist, turn and curl upon themselves," according to Ohio Caverns.
The 35-acre park above the cave system is open year round and offers a variety of tours, including:
The Natural Wonder Tour, which takes visitors along a winding path overlooking the picturesque Mingo Valley and into the cavern through a sinkhole entrance that opened in 2012.
The Limestone Tour, which is designed for visitors with limited mobility and includes some of the Natural Wonder stops.
The Tree Tour, which is free and self-guided and includes 20 varieties.
The Wilds, Cumberland, Ohio
The Wilds is a nonprofit conservation center located on nearly 10,000 acres of reclaimed mine land in the southeastern Ohio city of Cumberland. Television personality Jack Hanna, now a Wilds board member, played a key role in the center's development, which began in the mid-1980s.
Animals include Greater One-Horned Asian Rhino, Grevy's Zebra and Przewalski's Wild Horse and other breeds facing extinction.
Tours are available year round, and reservations are recommended. Other attractions include birding, a butterfly habitat and mountain biking.
Indiana Dunes National Lakeshore, Porter, Indiana
The Indiana Dunes National Lakeshore is located in Porter, Indiana along the southern shore of Lake Michigan. Along with sandy beaches and rugged dunes, the 15,000-acre park has more than 50 miles of hiking trails.
Year-round activities include cross-country skiing, spring wildflower trails, bird watching, horse and bike trails, camping and fishing. A Dune Buggy Beach Shuttle operates during the summer.
If you only have a couple of hours to visit, park staffers recommend:
Strolling the sandy shoreline to enjoy a spectacular view of Lake Michigan;
Hiking the West Beach Dune Succession Trail and boardwalk;
Relaxing at the Indiana Dunes National Lakeshore Visitor Center;
Traveling along Lakefront Drive in the town of Beverly Shores to view Lake Michigan and the five historic Century of Progress Homes from the 1933 Chicago World's Fair.
More Midwest Travel Destinations
Interested in more destinations? Check out these Midwest travel destinations and local attractions near Kendal at Oberlin.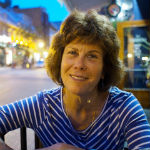 Molly Kavanaugh frequently wrote about Kendal at Oberlin for the Cleveland Plain Dealer, where she was a reporter for 16 years.