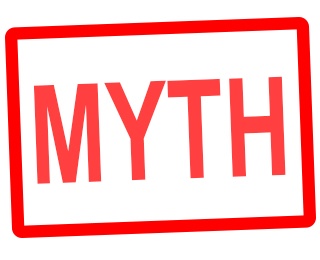 Julia Cameron believes in the lifelong pursuit of creativity and, through her workshops and books, has helped thousands of people connect with their creative energy.
"But do you know how old I will be by the time I learn to really play the piano/act/paint/write a decent play?" students often ask her.
"Yes…the same age you will be if you don't," Julia tells them.
---
Are you falling for these myths about falling?
---
Yes, learning and creating are an integral part of growing older, contrary to what many people – including older adults – might think.
And moving our brain is good for our health too, just like moving our body.
"When you exercise, you engage your muscles to help improve overall health," says Dr. Ipsit Vahia, director of geriatric outpatient services for Harvard-affiliated McLean Hospital. "The same concept applies to the brain. You need to exercise it with new challenges to keep it healthy."
Older adults are turning to a variety of activities for mental stimulation, including auditing a college course, learning a second (or third) language, playing brain games on the computer, and picking up a musical instrument or paintbrush.
As spiritual writer Joan Chittister writes in The Gift of Years, a blessing of being older is "that we find ourselves at a time of life when we can finally concentrate on all the things we have ever wanted to learn and know."
Mythbuster #1: You're not too old to learn and create.
Here are 3 more myths about growing older:
Falls Can Be Prevented
Given the dangers of falling, from broken bones to cognitive impairment, hospitalizations, even death, many older people live in fear of falling. But the National Council on Aging stresses that falling is not a normal part of aging.
Mythbuster #2: Falling Is Not a Normal Part of Aging
"Most falls can be prevented – and you have the power to reduce your risk," according to the National Council, which recommends these preventive steps:
Exercise, focusing on strength and balance.
Manage your medications and be aware of side effects.
Have your vision checked at least once a year.
Inspect your home (where more than half of all falls occur) for risks, such as clutter, throw rugs and poor lighting.
If you use a walker or cane, contact a physical therapist to review for safe use,
Talk about your concerns with family and physician.
I'm Tired All the Time
Our bodies change as we age, and the high-level energy of our youth begins to subside. But the slowing down process is gradual.
Mythbuster #3: Feeling Tired All the Time Is Not Normal
"If someone comes into my office walking at a snail's pace and tells me 'I'm old; I'm just slowing down,' I'm like no, that isn't right," said Dr. Lee Ann Lindquist, a professor of geriatrics at Northwestern University's Feinberg School of Medicine in Chicago.
"You need to start moving around more, get physical therapy or occupational therapy and push yourself to do just a little bit more every day."
Reasons for chronic fatigue include medications, sleep problems, pain, infections, chronic conditions such as arthritis, poor nutrition, alcohol use and depression. Talk to your family doctor for a medical evaluation.
Speaking of Depression…
The road to growing old is paved with intersections of loss. We leave a cherished career and home for unfamiliar surroundings. We face new health challenges. We grieve the death of loved ones.
These and other losses can cause periods of sadness and grief for older adults. Such feelings are common and normal, but chronic depression is not.
Mythbuster #4: Depression Is Not Normal When Older
First, recognize when your sadness has become more serious. Signs and symptoms include:
Loss of interest in socializing or hobbies;
Weight loss or loss of appetite;
Sleep disturbances (difficulty falling asleep or staying asleep, oversleeping, or daytime sleepiness);
Neglecting personal care (skipping meals, forgetting medications, neglecting personal hygiene).
Along with life losses, some medications and medical conditions can also lead to depression.
If feelings of emptiness and despair are constant, helpguide.org suggests these steps:
Get engaged.: Visit friends, volunteer, learn a new skill.
Follow a healthy lifestyle with diet, sleep, exercise.
Know when to seek professional help.
Become a Mythbuster
Defy these myths of aging by engaging in a vibrant lifestyle that includes exercise, eating right, and active living...just like the residents at Kendal at Oberlin. Kendal emphasizes resident governance, community engagement, an inclusive culture, a commitment to lifelong learning and excellence in health care. Every day, our residents and staff defy the myths of aging. You can, too. Contact us to learn more.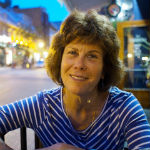 Molly Kavanaugh frequently wrote about Kendal at Oberlin for the Cleveland Plain Dealer, where she was a reporter for 16 years.