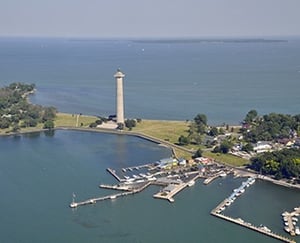 Northern Ohio residents can get away for a day and feel like they've been gone a week. We have a Great Lake in our backyard or we can step back in time, explore a big city and escape into nature.
Here are four day trips to consider that will refresh, relax or rejuvenate you – maybe all three.
Lake Erie Islands
You don't need a boat or beer mentality to visit South Bass Island in northwest Ohio. During the week the Victorian-era village of Put-in-Bay is charming and quiet, and can be enjoyed by foot, bike, golf cart, tour train or car.
Two ferries in Port Clinton make multiple daily runs to the island: Miller Ferries (which can accommodate cars) and the Jet Express.
The island has lots of restaurants and shops, but also many other attractions:
The Perry's Victory and International Peace Memorial was established to honor those who fought in the Battle of Lake Erie, during the War of 1812, and to celebrate the long-lasting peace among Great Britain, Canada and the U.S. The Memorial, a Doric column rising 352 feet over Lake Erie, can be toured but you must be able to climb steps. The Visitors Center, which includes a 15-minute film about the battle, is fully accessible, and its sprawling lawn overlooking the bay is a pleasant spot to relax. The site is maintained by the National Park Service.
The Lake Erie Islands Historical Society has many educational exhibits and displays. This summer's featured exhibit is "Treasures from the Archives" with photographs, historical papers and artifacts rarely seen by the public.
The Butterfly House features more than 50 different types of exotic butterflies from all over the world, viewed by walking amidst tropical landscaping and soothing music.
Want to do more island hopping? Check out Kelleys Island, Middle Bass Island and Canada's southernmost point, Point Pelee – all served by ferries in northwest Ohio.
Ohio's Covered Bridge Capital
Ashtabula County in northeast Ohio is home to 19 covered bridges, including the country's shortest bridge (18-foot Liberty Street) and longest (613-foot Smolen-Gulf).
You can download a map of all the bridges and do your own tour this summer, or wait until the fall colors and tour the bridges during the annual Covered Bridge Festival on Oct. 13-14.
While you're in Ashtabula County, be sure to check out Ashtabula Harbor, which was recently named America's top Main Street. Every half hour the cantilever Bascule Lift Bridge rises while fishing boats, yachts, and sailboats make their way under the steel framed bridge.
Up the hill is the Ashtabula Maritime & Surface Transportation Museum, housed in the former residence of lighthouse keepers and the Coast Guard chief. On display this summer is what is being billed as the "world's" largest piece of beach glass. The 275-pound cylinder-shaped glass was found last year on the beach between Ashtabula Harbor and Conneaut Harbor.
Ashtabula County is also the only county in Ohio to have three designated scenic rivers – Ashtabula, Conneaut Creek and Grand.
Take a Walk – Down
Downtown Cleveland is celebrating its 10th Season of Take a Hike - six free guided walking tours of distinct neighborhoods in downtown Cleveland. Each tour lasts approximately one and a half hours and features actors and actresses portraying historic figures from Cleveland's past.
"Mind you, 'taking a hike' is more like taking a leisurely stroll," organizers explain.
The tours, which run until Sept. 16, are:
Gateway District, 10 a.m. Saturdays, Arcade, 401 Euclid Ave.;

University Circle, 10 a.m. Saturdays, Wade Oval Information Center, 10820 East Blvd.;

Canal Basin Park in the Flats, 10 a.m. Sundays, Flat Iron Café, 1114 Center St.;

Civic Center, 6 p.m. Tuesdays, Old Stone Church, 91 Public Square;

Warehouse District, 6 p.m. Wednesdays,

Constantino's Market, 1278 West 9th St.;

Playhouse Square, 6 p.m. Thursdays, Hanna Building, 1422 Euclid Ave.
Take a Walk – Up
Up high above the forest floor, visitors can explore forest and tree canopy and wildlife at Holden Arboretum in Kirtland. There are two elevated walkways: the Murch Canopy Walk takes guests on an immersive exploration along 500-foot elevated walkway 65 feet up; and the Kalberer Family Emergent Tower takes visitors above the trees to a height of 120 feet where on a clear day you can see Lake Erie.
The walk and tower are open daily April 1 through Nov. 1., 9 a.m. to 5 p.m. Each Thursday through Aug. 9, the Murch Canopy Walk and Kalberer Tower remain open until 8 p.m. to give visitors a chance to check out the view in the evening.
Tickets are required but can only be purchased that day. Tickets do sell out. For up-to-date information on ticket availability, call 440.602.3838.
Where to First?
Grab a friend or plan a trip with your family to explore these great day getaways so close to Oberlin! You can also discover many adventures right here in Oberlin, which you can read about in our blog "Plan Your Day Trip to Oberlin."
You're close to all of the action when you live at Kendal at Oberlin. Find out more about our lifestyle and living options. If you would like more information, feel free to contact us or call 800-548-9469.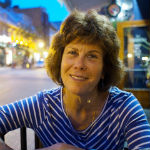 In the past, Molly Kavanaugh frequently wrote about Kendal at Oberlin for the Cleveland Plain Dealer, where she was a reporter for 16 years. Now we are happy to have her writing for the Kendal at Oberlin Community.