Published: February 25, 2021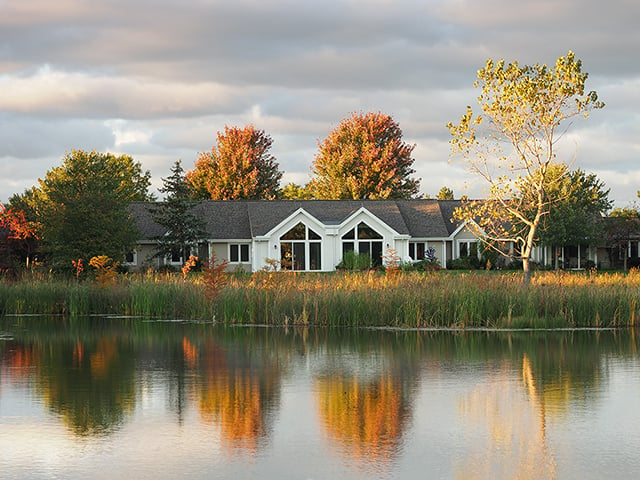 Your home is familiar, probably comfortable, and hopefully filled with many fond memories, so why not stay there as you age? Sure, some shelves need to be lowered and doorways widened, the main bathroom should be renovated with a walk-in shower and other safety features and the outside walkway could use better lighting. Speaking of outside, what about the half-dozen steps leading to the front door? Well, they're not a problem - at least not now.
"Known to builders, architects and others involved in the construction of residences, 'universal design' is a concept for building, designing or remodeling a home so it's more comfortable, convenient, safer and easier for people of all generations to use, especially the elderly. Converting your home, especially older homes that weren't initially designed in this way, might seem intimidating. After all, knocking down walls and living in a house under renovations can have drawbacks to your quality of life," writes personal finance expert Lynnette Khalfani-Cox, in an AARP article entitled "Can You Afford to Age in Place."
On second thought, maybe instead of aging in place in your home you should consider aging in place in a life plan community.
A Vibrant Community Designed for Older Adults
Like other Life Plan or Continuing Care Retirement Communities, Kendal at Oberlin is physically designed so older adults can safely and comfortably age in place, while enjoying the vibrant lifestyle of an engaged and active community.
The majority of residents who move to Kendal live in their independent living cottages and apartments for years. But if they (or their partner) do need assisted living and nursing services, they are on the campus and readily available. Same for a health and wellness clinic, physical, occupational and speech therapies, and memory support programming. It's so much easier to navigate future needs and transitions with a comprehensive plan in place.
All of the homes are step-free with wide doorways, grip bars, non-skid floors and other safety features. Cottages are spread across the 100+-acre campus and connected by a series of covered and lighted walkways.
Common spaces, such as the heated indoor swimming pools, exercise room, art studio and library are designed for easy access and use. The wood shop and community garden are available for individual projects and are equipped with tools so no need to bring your own.
Along with the physical designs of the campus, the community offers many amenities and services that older adults desire or need: housekeeping (including bed and bath linen service), emergency call system, restaurant-style meals, maintenance, groundskeeping and snow removal, central mail station, beauty salon, bank and scheduled transportation to entertainment, shopping and medical appointments. Residents can easily walk or bike to downtown Oberlin a mile away.
Moving Made Easier
Another reason many people opt to age in place is because they want to avoid downsizing and moving.
Yes, moving to a new home takes time and can be stressful, but it's also exciting and can make life easier once you unpack.
Just ask Gary Olin and Sally Nelson-Olin who moved out of a 3,100-square-foot house with an attic and two-car garage to a 1,100-square-foot cottage at Kendal with no attic and a one-vehicle carport.
They downloaded free space planning furniture templates and measured furniture as they worked on a floor plan provided by Kendal. As they whittled the furnishing inventory down, they looked for items that have storage space or multiple uses. Sally put together a home inventory list that included each item; size (dimensions); significance; whether to keep, sell or donate; and its new location if keeping.
Along with a tape measure, the couple's other best friends were a camera, scanner and computer. They used the camera to take photographs of treasured items they were parting with, along with a brief identification. They scanned old letters and other meaningful or important documents and digitized dozens of classical music CDs, which they then donated to Oberlin College's Conservatory of Music.
"My goal is to keep downsizing," Sally said. "It is freeing to get rid of things, and when you have less stuff, you have less to worry about."
You can also hire a professional called a senior move manager®, who puts together a move plan for older adults and families that can included just about anything you need to move out of your current house and into a new one – downsizing, charitable donations, moving logistics, unpacking and setting up the new home.
A final tip: As you consider where you want to live as you age, think about your current needs and desires as well as likely ones down the road.
Together, Staying Safe and Well
---
A community like Kendal at Oberlin can be a safe harbor in challenging times. Learn how residents and staff have worked together to make our community the safest place to be.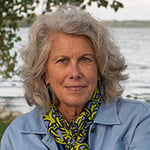 In the past, Molly Kavanaugh frequently wrote about Kendal at Oberlin for the Cleveland Plain Dealer, where she was a reporter for 16 years. Now we are happy to have her writing for the Kendal at Oberlin Community.
About Kendal at Oberlin: Kendal is a nonprofit life plan community serving older adults in northeast Ohio. Located about one mile from Oberlin College and Conservatory, and about a 40 minute drive from downtown Cleveland, Kendal offers a vibrant resident-led lifestyle with access to music, art and lifelong learning.