Published: February 8, 2023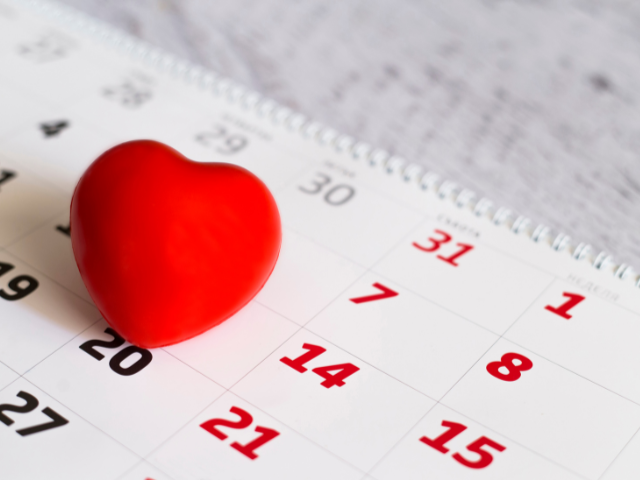 Go into any store these days and you'll likely run into hearts, from balloons and candy to dish towels and T-shirts. Yes, Valentine's Day is around the corner, but don't forget American Heart Month, a 28-day occasion focusing on keeping your heart and others healthy.
In the 2023 White House proclamation, President Joe Biden explains:
"Heart disease has long been the leading cause of death in the United States, claiming nearly 700,000 lives a year. Nearly half of all American adults have at least one major risk factor for cardiovascular disease. From heart attacks and strokes to high blood pressure, the threat of cardiovascular disease touches almost every family in our Nation."
Here are 3 ways to observe the monthlong holiday.
Learn CPR
Even if you're not a football fan, you have likely read how the quick action of football personnel saved the life of Buffalo Bills player Damar Hamlin during the Jan. 2 Monday Night Football game in Cincinnati.
"As you know, CPR saved my life earlier this year on the field. And CPR could easily save your life or someone you love," said 24-year-old Damar, in announcing his CPR campaign with the American Heart Association.
A 60-second video shows how to apply hands-only CPR, ideally with a 911 operator on speaker phone assisting you until help arrives. In Hamlin's case, he collapsed on the field, went into cardiac arrest and was administered CPR by a Bills assistant athletic director, who revived his heartbeat on the field. Hamlin is at home and recovering.
The American Heart Association has set up CPR training kiosks across the country, including at Cleveland Hopkins International Airport and Cincinnati/Northern Kentucky Airport.
According to the Heart Association, about 436,000 Americans die from cardiac arrest each year, with about 80 percent of those occurring outside of the hospital.
Eat healthy
The Mediterranean Diet gained widespread recognition in the 1990s and continues to be regarded as one of the healthiest diets to follow.
"Eating a diet that is low in red meat, sugar, and saturated fat significantly reduces your risk of chronic health conditions, such as heart disease and diabetes. It also has a profoundly positive impact on brain and gut health, and cancer risk," according to the Mayo Clinic.
Mayo offers these suggestions to follow the Mediterranean diet:
Make vegetables the hero of your dish. Allow meat to be the supporting act.
Go meatless at least once a week. Cook more meals with beans.
Enjoy fish and seafood twice a week. Oily fish like salmon, mackerel, and sardines are good for your heart and brain.
Eat some dairy. Enjoy plain Greek yogurt and small amounts of cheese.
Switch to whole grains. Skip white, refined grains and choose barley, brown rice, and oats.
Include fresh fruit. Eat it as a snack and enjoy it for dessert.
Let extra virgin olive oil become your go-to oil. Use it for cooking and salad dressings.
Seek out healthy fats. Opt for avocados, nuts, and seeds.
Flavor your food with herbs and spices. Give up salt (or give it a break).
Save red meat and sugary desserts for special occasions.
A Forbes Health team of nutritionists also gave high marks to the DASH diet, explaining:
"Created in the 1990s, the DASH (Dietary Approaches to Stop Hypertension) diet was developed specifically with heart health in mind. It takes a low-sodium approach to promote blood pressure control. Studies have found this diet is effective in lowering blood pressure and, when it comes to treating hypertension, researchers say that the DASH diet is sometimes even 'advocated as the first-line pharmacologic therapy along with lifestyle modifications.'"
Stress less
We can't eliminate stress from our life, but we can find ways to reduce it.
Why is that important?
"Your body reacts to stress. Your heart rate increases, your blood vessels narrow - and especially over the long term that's not healthy. Research shows that stress can make us more likely to get heart disease and have a heart attack," according to the National Heart, Lung and Blood Institute.
One way to reduce stress is establishing a meditation practice, which might include deep breathing, guided imagery or progressive muscle relaxation. A nature walk, taking a hot bath, doing yoga, listening to soothing music and talking to a close friend are other ways to ease tension.
Remember: There is no one way, experiment until your find your way to relax.
Learn More About Kendal at Oberlin – A Vibrant Community for Older Adults
---
Are you making plans for your future? Kendal at Oberlin offers an active lifestyle with opportunities for lifelong learning, art and culture.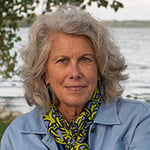 In the past, Molly Kavanaugh frequently wrote about Kendal at Oberlin for the Cleveland Plain Dealer, where she was a reporter for 16 years. Now we are happy to have her writing for the Kendal at Oberlin Community.
About Kendal at Oberlin: Kendal is a nonprofit life plan community serving older adults in northeast Ohio. Located about one mile from Oberlin College and Conservatory, and about a 40 minute drive from downtown Cleveland, Kendal offers a vibrant resident-led lifestyle with access to music, art and lifelong learning.