Published: February 11, 2021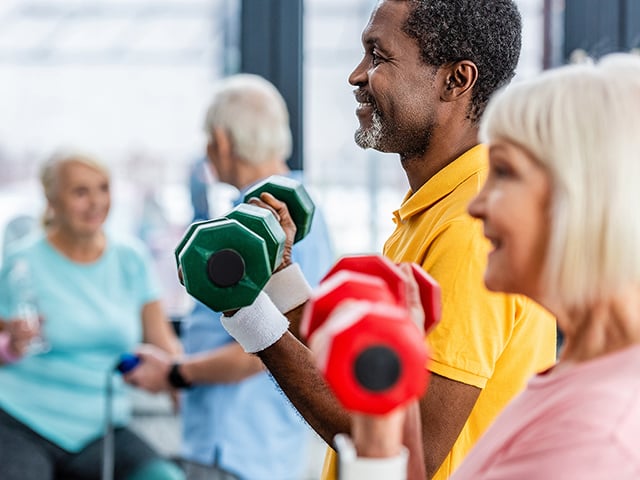 Heart-shaped candy boxes, balloons, baskets and cards are everywhere. But along with celebrating our favorite "love" holiday, February is also a time to focus on the heart-shaped organ that keeps us alive.
We hear a lot about self-care these days as we deal with the physical, social and emotional challenges of living during a pandemic. What about self-care when it comes to your heart?
"Research shows that we're more successful at meeting personal health goals when we join forces with others. When we take care of #OurHearts as part of our self-care, we set an example for those around us to do the same. Inspire and motivate yourself and those you love to make heart health a regular part of your self-care routine," according to the National Heart, Lung, and Blood Institute.
Heart disease is a leading cause of death in the United States, and risk factors include high blood pressure, diabetes, obesity and tobacco use.
Given the range and complexity of the disease, American Heart Month has come up with a week of self-care ideas.
7 Days of Self-care for Your Heart
Self-care Sunday: Just as you plan your upcoming week to schedule family, work and personal commitments, take extra time to plan your week of "self-care," which is defined as the practice of taking action to preserve or improve one's health, especially during periods of stress. We all know that life tends to run smoother when we plan and prepare, plus it helps us navigate the unplanned twists and turns in our day.
Mindful Monday: Maybe you already observe "meatless Monday," add a second to-do on your list and review blood pressure numbers or any other health stats related to your heart, such as weight. Practice mindfulness with deep breathing, meditation, yoga or other activities that help you become calm and present (and lower blood pressure.)

Tasty Tuesday

: Hopefully on Selfcare Sunday you picked a recipe and bought the ingredients to cook a healthy heart meal, such as one included in the Mediterranean diet. Main components include vegetables, fruits, whole grains, healthy fats, fish and poultry, moderate dairy and limited red meat.

Wellness Wednesday

: The American Heart Association recommends that adults get at least 150 minutes per week of moderate-intensity aerobic activity but mid-week is a good time to push yourself a little further. For instance, instead of a 1-mile run or 10-lap swim see if you can double your efforts.
Treat Yourself Thursday: There's lots of self-care treats that are healthy so consider a healthy takeout dinner, a dark chocolate sweet, a new pair of running socks or hand cream, a leisurely walk through the woods or a hot bath.
Follow Friday: Share your time with those you love, whether it's a phone call, email, Facetime or Zoom gathering or a socially distant visit. Social connections are good for the heart.
Selfie Saturday: Whether it's a Facebook post or just a text to a friend, let others know how your self-care week went. Better yet, enlist a buddy or a cheerleader beforehand to share a self-care week.
Other Tips for a Healthy Heart
Sleep is key to our overall health. Ongoing sleep deficiency is linked to an increased risk of heart disease, stroke and obesity, along with car and workplace accidents.
So how much sleep do you need?
Older adults need about the same amount of sleep as all adults – 7 to 9 hours a night. But as we all know the amount of time you spend in bed doesn't equate with sleep, especially when pain or medicines wake us up.
The National Institute of Aging recommends that you:
Follow a regular sleep schedule, even on weekends or when traveling;
Avoid naps and caffeine in late afternoon or early evening;
Limit TV and device use close to bedtime, ditto for large meals;
Keep your bedroom at a comfortable but not too warm temperature;
And remember, while alcohol might make you sleepy it makes it harder to stay asleep.
Tracking your sleep, steps and other habits is a good way to monitor your heart health and its easy today thanks to wearable fitness trackers. The New York Times tested nearly two dozen trackers and found the Fitbit Charge 3 to be the best one because of its simplicity and accuracy.
"In addition, the Charge 3 tracks how long and how well you sleep at night, and it can even detect naps, unlike many of its competitors. Its above-average battery life (up to seven days) means you'll be able to wear it for longer at a stretch, too," the Wirecutter writers found.
And finally, make that doctor's appointment you've been putting off. (Yes, the pandemic was a reason to wait, but don't keep procrastinating.) Whether it's a suspicious mole, chronic heartburn or a shoulder pain that won't go away, quit Googling and make an appointment.
Taking Care of Your Hardest-working Organ: Your Heart
---
This free guide offers helpful tips to keep your heart healthy.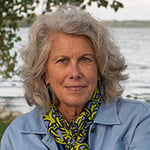 In the past, Molly Kavanaugh frequently wrote about Kendal at Oberlin for the Cleveland Plain Dealer, where she was a reporter for 16 years. Now we are happy to have her writing for the Kendal at Oberlin Community.
About Kendal at Oberlin: Kendal is a nonprofit life plan community serving older adults in northeast Ohio. Located about one mile from Oberlin College and Conservatory, and about a 40 minute drive from downtown Cleveland, Kendal offers a vibrant resident-led lifestyle with access to music, art and lifelong learning.