Published: August 31, 2022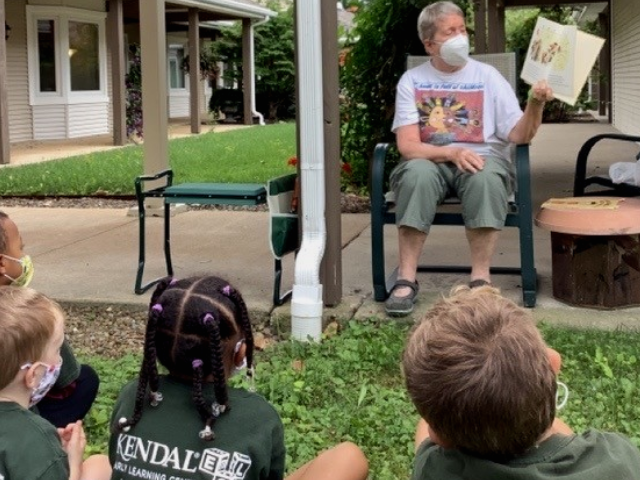 Of course, we all enjoy spending time with our peers. We listen to some of the same music, read similar books, share common challenges and laugh – or at least understand – the same jokes.
But we miss out on so much when we limit our interactions to only people our age.
"There is magic when you mix experience, wisdom and fresh perspectives," proclaims Generations United, a national organization that focuses on improving the lives of children, youth and older adults through intergenerational strategies.
Benefits of Intergen engagement
The first widespread intergenerational program was developed in 1963. Called the Foster Grandparent Program, low-income older adults were paired with special needs children to help ease the isolation and poverty experienced by both.
The program's success led to more programs, and now the benefits of intergenerational relationships for both young and old are widely recognized.
All ages benefit, according to research compiled by Generations United.
For older adults, intergenerational programs:
Decrease social isolation
Improve quality of life and purpose in life
Improve self-worth, self-esteem, empowerment
Improve cognitive health
Reduce falls and frailty
Increase strength, balance, and walking
Add new skills, leadership proficiencies, and knowledge
College students who participate in intergen programs tend to have a higher rate of civic engagement and gain skills and knowledge about aging and gerontology, among other benefits.
A Big Brothers Big Sisters study compared children who were paired with a mentor to those who were placed on a waiting list.
Researchers found that after 18 months of spending time with their Big Brother or Sister, the children were:
46% less likely to begin using illegal drugs
27% less likely to begin using alcohol
52% less likely to skip school
37% less likely to skip a class
33% less likely to hit someone
Communities benefit too, with an increase in social cohesion, mutual trust and common purpose. Just ask the people who live and work at Kendal, designated a Program of Distinction by Generations United.
Intergen opportunities at Kendal
One of the many attractions of living at Kendal at Oberlin is the endless opportunities for intergenerational engagement. From a world-class college and conservatory down the street to an on-site preschool program, Kendal residents have rich and varied options to interact with children and young adults.
Kendal residents have lots of stories to share about their intergen activities. Here are just 2 of them.
Being able to interact with preschoolers attending the on-site Kendal Early Learning Center was a major draw in deciding to move to Kendal, Donna Baznik says.
"As a former teacher, director, librarian and storyteller at the Music Settlement in Cleveland, I didn't want to give up that aspect of my life," she says. "At Kendal, I not only didn't have to give it up, but was able to expand it and do monthly special programs in the Stephens Care Center for both children and seniors. I was part of a great team of teachers, dining staff, and care center therapists who brought everyone together."
Kendal is not quite back to pre-pandemic engagement, but "each week the children and I don our masks so that we can share stories, songs and games on the lawn outside of our cottage for time together (as pictured above). Our fingers are crossed that we'll soon be back in the classroom."
For the past year Mariah Yoder has been interning at Kendal. She's a graduate student at Ursuline College in the Counseling and Art Therapy Department and has interacted with many residents, including Eileen Dettman, who passed along a folk art tradition called bobbin lace.
"I began working with Eileen when she was temporarily in the Stephens Care Center and she taught me how to do the basic bobbin lace weaves and patterns," Mariah says. " When she returned to her cottage, I continued to meet her weekly there and she taught me about 30 different sample patterns to help familiarize me with bobbin lace. It has been such an amazing experience and I plan to continue doing bobbin lace now that Eileen has taught me so well," she says.
Mariah's supervisor, Michele Tarsitano-Amato, director of Creative Arts Therapy, says on the "journey to becoming an art therapist, a student needs to learn many different creative processes. Folk Art is an area of learning that often needs a mentor who has excelled in that medium. Eileen at the age of 94 is sharing her knowledge, and once again stepping into the meaningful role of mentor to a young person."
Want to get involved with younger generations?
Generations United maintain a database of more than 800 intergenerational programs throughout the U.S., but it is not comprehensive. A good way to find a local program is to contact community organizations in your area that work with children and ask about volunteer opportunities. Depending on what age you are looking for, contact libraries, schools and colleges, senior centers, hospitals, churches, homeless shelters, daycare and after-school programs.
If you can't find a program, maybe you can help an organization start an intergenerational program. What a gift that could be for so many young and old in your community.
Plan Well to Live Well
---
Your first step to joining the Kendal at Oberlin senior living community is to become a member of our Priority List. Learn about the many benefits of joining inside our free Priority List Guide.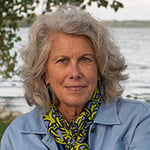 In the past, Molly Kavanaugh frequently wrote about Kendal at Oberlin for the Cleveland Plain Dealer, where she was a reporter for 16 years. Now we are happy to have her writing for the Kendal at Oberlin Community.
About Kendal at Oberlin: Kendal is a nonprofit life plan community serving older adults in northeast Ohio. Located about one mile from Oberlin College and Conservatory, and about a 40 minute drive from downtown Cleveland, Kendal offers a vibrant resident-led lifestyle with access to music, art and lifelong learning.