Published: March 31, 2022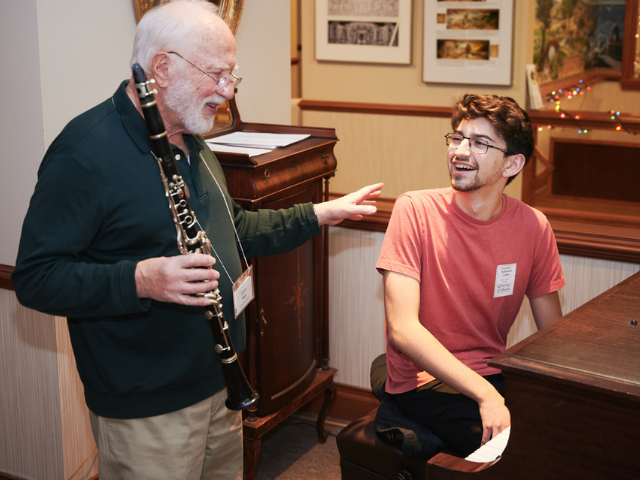 Kendal at Oberlin, and Kendal Corporation's other affiliates are independent and not part of, or sponsored by any religious or social institution, but they were founded and continue to grow with intentional regard for the principles of the Religious Society of Friends, also known as Quakers. Throughout 2022 we will explore Kendal "Values and Practices" and how they guide community life at Kendal at Oberlin.
One of the many attractions of living at Kendal at Oberlin is the endless opportunities for intergenerational engagement. From a world-class college and conservatory down the street to an on-site preschool program, Kendal residents have rich and varied options to interact with children and young adults.
These intergen activities, which has earned Kendal kudos from Generations United for its exemplary programs that bring older adults together with children, teens and young adults, is pivotal to the Kendal community taking "responsibility in the larger community, maintaining extensive and mutually supportive relationships and sharing our resources and experience."
Because of the pandemic and restrictions at Kendal regarding interaction with non-residents, many intergen activities had to be paused. But good news, Kendal's doors are re-opening and once again music is in the air.
Sunday concerts with Oberlin College students
Since December, every Sunday at 4 p.m. Kendal's Heiser Auditorium is transformed into a concert hall. Once a month Kendal residents perform, but on the other three Sundays students from either the college's Conservatory of Music or from Oberlin College perform.
Yes, there are lots of talented non-music majors at Oberlin College too, says resident Larry Mirel, who in the 1950s was one of those students. "I saw Oberlin College as a way to keep up with music but I didn't want to make it a career," said Larry, who became a clarinet-playing lawyer.
Unlike the conservatory students, non-music majors often have few outlets to perform. Enter Kendal, a community home to many musicians and music-aficionados. "They're dying for an audience, and we're dying for live music," Larry said.
The hour-long concerts often end with a lively Q & A. "We had classical guitarist Eliza Balmuth perform, and she spent a half-hour talking about her techniques," Larry said.
The concerts continue through May, but Larry and other Kendal residents are exploring ways to continue with live music involving students who will remain in Oberlin over the summer.
Engaging in Rich Intergen Conversations
For many years Kendal residents were paired with Oberlin College students enrolled in a class called "Ars Moriendi: Death and the Art of Dying." Students and residents would meet weekly to talk about their lives, including their values, joys and struggles.
At the end of the course, the students and residents gathered for a potluck. "Everybody felt they grew as people. We could talk with kids about things they couldn't or didn't want to talk about with their parents," Kendal resident Allen Huszti said.
Bob Longsworth participated in the program several times with his wife, Carol. "At Kendal, we are always finding ways to keep in touch with the vital, intelligent, lively community of young people. This course provided a catalytic driver for both sides – it was fertile interaction," he said.
Another venue for intergen conversations is a program called Community Voices, which is posted on the Oberlin Environmental Dashboard. Oberlin College students from the Environment and Society class interview interested people from throughout the Oberlin community, including many Kendal residents, on a variety of topics.
"Oberlin is known as a community of generations. People are drawn to our history and the idea that people can learn from each other, no matter what age," said Kendal CEO Barbara Thomas in her Community Voices interviews.
Said resident Dina Schoonmaker, "Oberlin is a strong community because there are always people willing to stand up and serve."
Grandfriends: Still on pause
Volunteering at the on-site Kendal Early Learning Center is a popular activity among Kendal residents, but the center remains closed to residents because children are not yet eligible to be vaccinated.
Once the coast is clear, you can be sure Kendal residents, fondly called "grandfriends" by the children, will be lining up to help as they have in the past.
There may be a resident telling a story, while another resident accompanies on the banjo; crafts or hands-on cooking in the Stephens Care Center; swimming and splashing with residents in the Kendal pool; learning about other cultures through resident travels; and all the naturally occurring experiences that take place each day.
These are the kind of happenings that make for rich intergenerational experiences at KELC, in the dining room where many high school students work, in Heiser Auditorium and throughout the campus.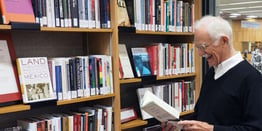 ---
Moving to a new home is not an easy task. But it can mean an exciting new beginning.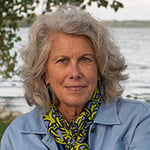 In the past, Molly Kavanaugh frequently wrote about Kendal at Oberlin for the Cleveland Plain Dealer, where she was a reporter for 16 years. Now we are happy to have her writing for the Kendal at Oberlin Community.
About Kendal at Oberlin: Kendal is a nonprofit life plan community serving older adults in northeast Ohio. Located about one mile from Oberlin College and Conservatory, and about a 40 minute drive from downtown Cleveland, Kendal offers a vibrant resident-led lifestyle with access to music, art and lifelong learning.