Published: January 12, 2022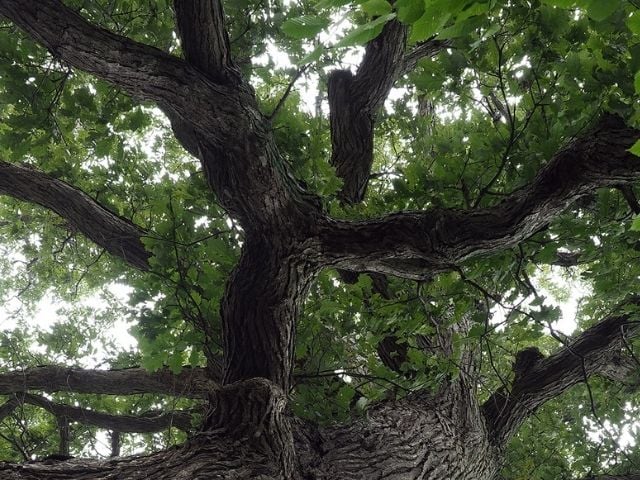 Men and women interested in moving to or working for Kendal at Oberlin learn early in the process about the values and practices that have guided the community since its inception in 1993.
The Values and Practices, outlined in a 24-page booklet that is given to prospective residents and job applicants, are rooted in the Quaker core principles of SPICES – Simplicity, Peace, Integrity, Community, Equality, Stewardship. (Sometimes Love is added for SPLICES.)
Kendal at Oberlin, and Kendal Corporation's other affiliates are independent and not part of, or sponsored by any religious or social institution, but they were founded and continue to grow with intentional regard for the principles of the Religious Society of Friends, also known as Quakers.
Throughout 2022 we will explore the 15 values and how they guide daily community life at Kendal at Oberlin. The values include inclusion, quality health care, lifelong learning, environmental stewardship, intergenerational engagement, and management and governance excellence.
Quaker practices range from small gestures, such as addressing staff and residents by first name and beginning meetings with a moment of silence, to major actions, such as transparency in financial matters and playing an active role in aging issues.
Quakers commitment to social concerns
Quakers are a small percentage of the U.S. population today—only about 75,000 people in total. Yet Quaker values have greatly influenced our nation's history and continue to resonate in the 21st century. From large social movements, like civil rights or women's suffrage, to reaching consensus at a business meeting, Quaker values are part of the fabric of our collective lives.
Kendal grew out of the Quakers' commitment to addressing social concerns. The Philadelphia Yearly Meeting's Committee on Aging gave a generous donation to promote dignified care for the aging. The first Kendal community, Longwood in Chester County, Pennsylvania, opened in 1973. Kendal Corporation was formed in 1989 and Kendal at Oberlin opened four years later.
In 2020 the Kendal Corporation and Friends Services Alliance created a series of videos to explain "The Quaker Connection: Perspectives on Living and Working in a Quaker Values-Rooted Environment." The videos feature Quakers David Jones, retired Vice President of Development for Kendal, and Jane Mack, President and CEO of the Friends Service Alliance.
In one video David explains how Quaker values shape an organization such as Kendal at Oberlin by creating a workplace atmosphere of openness to hearing different and conflicting ideas and a willingness to listen deeply.
For residents the focus is on "what they are able to do, not what they're not able to do and involving people in decisions about their own care and their own life," Jane explains.
Why values make Kendal a good place to live and work
Human Resources Director Toni Merleno brings a copy of the Values and Practices booklet to each interview and uses it to introduce the job applicant to Kendal.
"I describe for the applicant how our values help to shape our work environment, i.e. teamwork that recognizes everyone works at different skill levels and helping all, respecting all equally, accepting all even when agreement is not reached in situations or shared ideals," she said, continuing. "I keep referring back to the values that support what we do and emphasize the uniqueness of our community because here as an employee it is not just the level of competency to fulfill a position that we are expecting, but also the demonstration of Kendal values in the delivery of their skills. In short—I state here at Kendal at Oberlin it is just as important "HOW" you do your job and not just "WHAT" you do."
Resident Gary Olin wears several hats at Kendal. He is a member of the Kendal Board of Directors and vice chair of the Strategic Planning Committee. He is also a former president of the Kendal at Oberlin Residents Association Council.
'"When Sally and I were planning to move to Kendal we received a copy of the Values and Practices publication. As we studied this document, our decision to join the Kendal community was affirmed, for these values reflect the values that are important to us. I am very pleased to say that Kendal values are not simply words on a page. I have discovered they are incorporated into every aspect of life at Kendal including the care of staff, the interaction of residents, actions of the administration, and the deliberations of the Board of Directors."
Residents Ann Francis and her partner Nancy Lombardi are Quakers. As a non-traditional couple they were looking for a retirement community where they were "not just tolerated but accepted." They found that acceptance on their first visit to Kendal.
"One of the number one reasons why people come here is because of the values," Ann said. "They learn about them and they understand that each person here is accepted and valued."
Added Nancy, "I like the equality - I feel a sense of community with staff not just residents."
Road Map to Residency
---
Moving to a new home is not an easy task. But it can mean an exciting new beginning.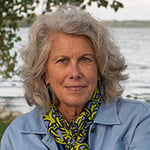 In the past, Molly Kavanaugh frequently wrote about Kendal at Oberlin for the Cleveland Plain Dealer, where she was a reporter for 16 years. Now we are happy to have her writing for the Kendal at Oberlin Community.
About Kendal at Oberlin: Kendal is a nonprofit life plan community serving older adults in northeast Ohio. Located about one mile from Oberlin College and Conservatory, and about a 40 minute drive from downtown Cleveland, Kendal offers a vibrant resident-led lifestyle with access to music, art and lifelong learning.