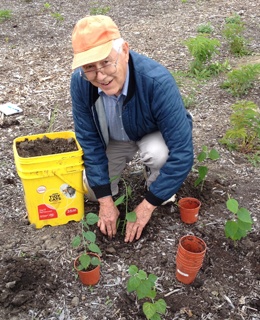 Spend a day at Kendal at Oberlin and you'll notice some things that are different from most other continuing care retirement communities.
A public address system is not used to communicate with residents and staff;
Residents are engaged in decision-making and governance of the community;
Staff and residents are addressed by first name, without titles;
Meetings begin, and sometimes end, with a moment of silence.
These values and practices, and many others, are rooted in Quaker principles.
So what does that mean? While Kendal at Oberlin, and Kendal Corporation's other 11 affiliates are independent and not part of, or sponsored by any religious or social institution, they were founded and continue to grow with intentional regard for the principles of the Religious Society of Friends, also known as Quakers.
Quaker 101
During a visit to Oberlin last month, David Jones presented a talk entitled "The Quaker Foundation of Kendal's Values and Practices." David is Kendal Corporation's Project Director and a Quaker since birth.
"It was a wonderful way for me to grow up," David told residents, staff and friends.
The Society was founded in England in the mid-1600s by George Fox, who called upon Friends to recognize the "inner light" and "that of God in everyone." Worship and business meetings were held in silence or "expectant waiting" until a Friend felt moved to share a revelation.
"We're here mainly because of George Fox's ability to organize people," David said.
Kendal grew out of the Quakers' commitment to addressing social concerns. The Philadelphia Yearly Meeting's Committee on Aging gave a generous donation to promote dignified care for the aging. The first Kendal community, Longwood in Chester County, Pennsylvania, opened in 1973. Kendal Corporation was formed in 1989. Kendal at Oberlin opened in 1993.
The Kendal Difference
Quaker principles, including equality, peace, simplicity, and integrity, guide the entire Kendal organization.
There is a strong sense of community, where everyone is treated as an individual and shares in decisions regarding health care and operations. Kendal is well known for its pioneering work in practicing and promoting restraint-free care through its national "Untie the Elderly®" initiative.
Residents and staff are encouraged to engage in continual learning, with easy access to classes, speakers, interest groups, cultural activities and the like. Boards and committees do not vote, but rather work toward reaching a consensus, with strong resident involvement.
"I love the Quaker decision-making process," David said. "It can be an uplifting experience.
Conservation of the earth's resources is embraced, from recyclable food containers and meals made with local foods to geothermal heating and cooling. Residents are avid volunteers, working on projects within Kendal and at other charitable organizations locally and nationally.
Diversity on all fronts – ethnic, cultural, sexual, religious – is welcome.
Resident Experiences
"Ann and I are a non-traditional couple. We wanted to live in a community where we were not just tolerated, but accepted," said Nancy Lombardi, who moved to Kendal at Oberlin a year ago with her partner, Ann Francis.
The two women, who are both Quakers, found that acceptance on their first visit to Kendal.
The two women are currently in good health, but they were assured staff would treat them with dignity if their health fails. "You're relying on people to care for you when you are your most vulnerable, which often forces lesbians and gays to go back into the closet," she said.
The couple often walks through the care center on their way to the dining room, and is impressed with the care and respect staff members show to all residents, especially those with dementia.
Both women volunteer in the Resale Shop, which supports the Residents Assistance Fund. The fund covers expenses for residents who through no fault of their own outlive their financial resources.
Kindness, acceptance and equal treatment for all – those are the qualities Nancy sees campus-wide. "I don't know how many people think of them as Quaker values," she said.
The women attend the weekly Sunday Quaker worship service, a gathering that has grown to about 30 people. (Episcopal, Unitarian and First Church UCC services, as well as a Roman Catholic Mass, are also held on campus monthly.)
Barbara and Don Reeves also attend the weekly Quaker service. The Nebraska couple has lived at Kendal almost seven years.
"A strong sense of a caring community is what attracted us," Don said.
Don's interest in the Religious Society of Friends grew out of his conscientious objector service during the Korean War. His involvement with the Friends is extensive, including numerous committee roles plus three staff assignments, first as a staff counselor for conscientious objectors for the American Friends Service Committee, then later as a legislative secretary with the Quaker lobby in Washington, D.C. and finally as interim General Secretary of American Friends Service Committee.
At Kendal, Don is active on the Horticulture and Energy committees, and Barbara with the Care and Nurturing Committee, which provides medical companions and buddies for residents in Kendal's Care Center.
On a daily basis, Don sees evidence of "careful listening" and other practices with Quaker roots. For instance, instead of making a quick decision about storage concerns in the art room, residents "walked around" the issue for several years before coming to a resolution, with the consent and participation of all sharing the space.
Kendal's Values and Practices are outlined in a 24-page booklet, which is given to all residents and staff to help ensure they "share the spirit of community and collaboration and the respect for each individual that flow from the principles of the Religious Society of Friends."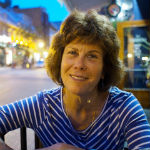 Molly Kavanaugh frequently wrote about Kendal at Oberlin for the Cleveland Plain Dealer, where she was a reporter for 16 years.