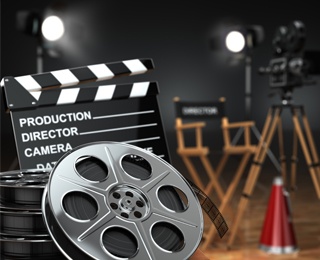 Going to a movie is entertaining and an easy way to escape the pressures of daily life for a few hours. But older adults sometimes leave the theater more annoyed than relaxed. Why is an older character called a "relic" and depicted as a technological dunce?
Call it ageism, a term coined by psychiatrist Dr. Robert Butler in 1975 to refer to discrimination against older adults.
________________________________________
Discover how the Kendal at Oberlin Resident Association encourages residents' active lifestyles.
________________________________________
"Much like racism or sexism, ageism refers to stereotypes of and discrimination against people based on a single trait: their older age. Butler indicated ageism is shown at both the individual and institutional level. Ageism includes stereotypes, myths, outright disdain and dislike, avoidance of contact, and discrimination in housing, employment, and services of many kinds," explains Leacey Brown, a gerontology field specialist.
Almost 15 percent of the U.S. population is 65 or older, a number that is only going to grow as the boomers age. We have a new president who, at 70, is the oldest to ever be elected (Ronald Reagan was 69), and movie attendance of people 60 and older continues to grow.
But is the "silver screen" accurately reflecting these trends?
Research about Movies and Aging
Two recent studies found that older adult characters are under-represented in movies, and those characters who are older face demeaning and ageist references.
"Seniors are rarely seen on screen and when they are, they are ridiculed," said Professor Stacy Smith, who led the study at the University of Southern California Annenberg School for Communication and Journalism. "When did we become a society that is comfortable with subtle and stigmatizing stereotypes about a group that have long served as the pillars and stalwarts of our communities?"
Among the key findings:
Just 11 percent of characters evaluated were aged 60 and over; U.S. Census data shows that 18.5 percent of the population is aged 60 and over.
Out of 57 films that featured a leading or supporting senior character, more than half featured ageist comments, such as referring to characters as "a relic," "a frail old woman" and "a senile old man."
Of the senior characters that died on screen, almost 80 percent of deaths were a result of physical violence — such as being shot, stabbed or crushed. This does not accurately reflect causes of death for the aging population, which are heart disease and other chronic illnesses.
A second study conducted by Humana Inc. asked older adults to identify lifestyle traits that describe them, and then, researchers compared those traits to what is portrayed in movies. For instance, 84 percent of older Americans reported using the Internet weekly, while only 29 percent of leading or supporting characters aged 60 or older engaged with technology.
"The top five traits respondents rated as most important to aging successfully were self-reliance, awareness, honesty, resilience and safety. In film, seniors are rarely depicted as the masters of their own stories or destinies," researchers found.
Ten Popular Older Actors
More and more, however, we see men and women continue their acting careers well beyond traditional retirement age.
On-line entertainment site Pretty Famous put together a list of the top 10 actors who are over 70 years of age. Ranking was based on criteria that included number of award nominations and projects.
Robert DeNiro, 73
Clint Eastwood, 86
Morgan Freeman, 79
Al Pacino, 76
Helen Mirren, 71
Judi Dench, 82
Martin Scorcese, 74
Michael Caine, 84
Ben Kingsley, 73
Maggie Smith, 82
Movie Trends, 2016 and Beyond
The movies of 2016, which were honored at the 89th Oscars, reflected several trends, according to USA Today. There were more movies with diverse casts, including Fences, Moonlight and Lion, and more music-packed movies, most notably La La Land.
Let's hope that soon, "coming to a theater near you," are movies that accurately portray older adults.
Kendal at Oberlin is a vibrant, resident-driven Life Plan Community with attractive living spaces, an active lifestyle, and a plan for future needs.
Don't believe us: One resident called Kendal at Oberlin "a community with high regard for the dignity and integrity of individuals combined with visionary community-building values; a community of people who care about each other and about the world around them."
Learn more by giving us a call at 800-548-9469 or 440-775-0094.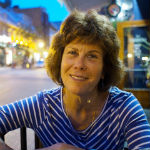 Molly Kavanaugh frequently wrote about Kendal at Oberlin for the Cleveland Plain Dealer, where she was a reporter for 16 years.