Published: February 22, 2023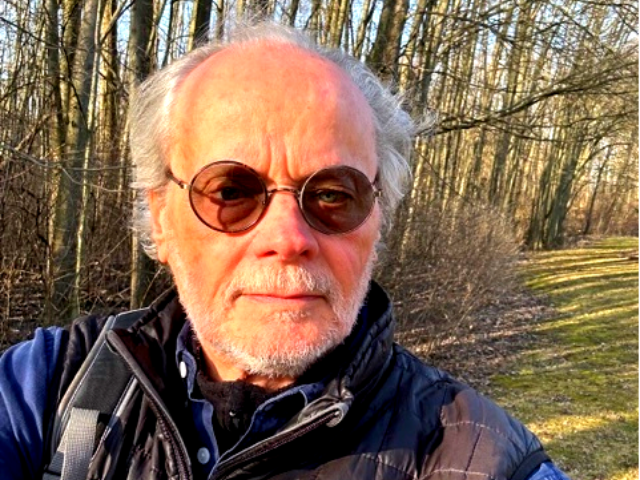 Kendal is home to more than 300 men and women in their 60s and well beyond. They come from near (Oberlin and Cleveland) and far (Hawaii, Canada and elsewhere). The residents share many common values, such as sustainability and lifelong learning, and many have ties to Oberlin College.
But each resident has his or her own unique story, and throughout the year we'll be sharing some of their stories with you.
Ted Wolner arrived at Kendal at Oberlin in September 2019, just in time to play a role in helping start an environmental advocacy program for older adults living at Kendal communities in the Northeast, Mid-Atlantic, Midwest and California.
"We're green, grey, and not going away" is the motto of Senior Stewards Acting For the Environment (SSAFE), which now has 450 members from 10 Kendal retirement communities in eight states. Ted is a board member of SSAFE and co-chair of its Advocacy Team.
He is also co-leader of the Citizens' Climate Lobby, Lorain County Chapter, a member of Oberlin's Environmental Sustainability Working Group, the city's Climate Adaptation Task Force, and serves as chair of Kendal's Environmental Concerns Committee.
"Like a lot of other elders concerned about climate change, I've flunked retirement," Ted says.
Ted's road to Kendal
Four hours southwest of Oberlin is Muncie, Indiana, home to Ball State University, where Ted was a professor in the Department of Architecture and the Honors College from 1989 to 2013. He was raised in upstate New York , where he was introduced to a "green" lifestyle at an early age.
"No plastics, TV, AC, interstates, travel by plane, machines to wash or dry clothes and dishes, but no awareness that emissions from burning fossil fuels had already altered the climate," he wrote in his resident biography.
Ted's environmental activism grew and continued during his tenure at Ball State, where he presented a net-zero campus plan to the university's president and governance councils, worked with Citizens Climate Lobby to convince Congress to price carbon and return the dividends to households and protested oil pipelines and fracking.
His daughter attended Oberlin College, so he got to know the sense of community at Kendal and Oberlin assets like the Conservatory and Allen Memorial Art Museum. He was also attracted to Kendal for its prepaid medical care.
Help curb climate change
Once at Kendal, it didn't long for Ted to connect with Kendal's Environmental Concerns Committee. Among other activities, the committee sponsored his climate change talk this week at Kendal.
"Global warming is worse than you think," he told the audience.
Along with summarizing dire developments in recent extreme weather events, Ted also offered some surprising good news in the form of recent progress worldwide and actions individuals on their own can take to tackle the climate crisis locally and globally:
Shop with reusable bags, not single-use plastic ones;
Replace old appliances with ones labeled Energy Star;
Buy electric or induction stoves, not gas;
Buy used or new electric vehicles (EV) or hybrid cars, or consider other transportation options. (For instance, Ted sold his car last year and now shares a car with an Oberlin resident and uses a bike when he can.)
"The single most effective way to address climate change is to stop flying if at all possible," Ted says. If an airplane is you're only travel option, as it was for Ted when he went to Spain in 2015, you can pay a carbon tax, which he did. You can easily calculate your trip's carbon footprint, and pay for it, at myclimate.org.
Not eating red meat once or twice a week, and switching to soy milk, are also effective, he says.
Another way to make your voice heard is by protesting "dirty banks" on March 21, a national day of action. (Locally, a protest is planned at Cleveland's downtown Chase Bank at E. 9th.)
Explains the organizer, Third Act: "Over the past year, thousands of you have taken the Banking on Our Future pledge to close your accounts, cut up your credit cards, and boycott Bank of America, Chase, Citibank, and Wells Fargo if they don't move their investments out of fossil fuels. On 3.21.23, we gather to show the strength of our movement!"
Ted says his activism is practically full-time, and that's fine with him.
"Civically speaking, working with people at Kendal, in Oberlin, with Citizens Climate Lobby and Third Act, has made my time here the most satisfying years of my life, the period when I've felt most deeply the agency, meaning, immediacy, and necessity of community--at all levels of collaboration and governance: within Kendal, the city, the state, and in meetings with members of Congress or their staffs," he says.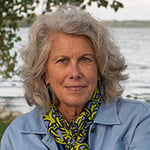 In the past, Molly Kavanaugh frequently wrote about Kendal at Oberlin for the Cleveland Plain Dealer, where she was a reporter for 16 years. Now we are happy to have her writing for the Kendal at Oberlin Community.
About Kendal at Oberlin: Kendal is a nonprofit life plan community serving older adults in northeast Ohio. Located about one mile from Oberlin College and Conservatory, and about a 40 minute drive from downtown Cleveland, Kendal offers a vibrant resident-led lifestyle with access to music, art and lifelong learning.