Published: January 12, 2017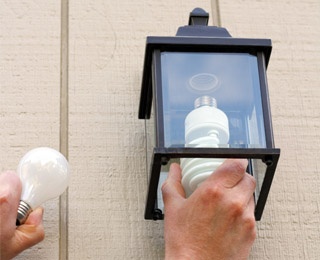 Since its founding nearly 25 years ago, Kendal at Oberlin's commitment to environmental stewardship has been unwavering.
The retirement community's focus includes energy conservation and sustainability in operations and building construction, and ongoing education and enhancements. Following in the footsteps of The Kendal Corporation's Values and Practices, Kendal at Oberlin seeks "to tread ever more lightly upon the earth."
Sustainability Committees
The resident-driven Environmental Concerns Committee is a long-standing committee. It is tasked with identifying concerns of environmental sustainability and developing action programs to address problems, both as individuals and the larger Kendal and Oberlin communities.
Kendal also has an Energy Committee, which brings together staff, residents and representatives from the city to discuss concerns and pursue collaborations.
Energy-Saving Projects on Campus
The campus is in its fourth year of cottage renovations, which includes several smart energy additions:
geothermal heating and cooling;
new roofs, windows and insulation;
bathroom skylights (often providing enough natural light so electric lights do not have to be used during the day);
Energy-Star appliances.
"We just replaced windows in the library, and residents have told us that they used to feel a draft, and now they don't," says Ryan Stalzkowski, assistant facilities director.
Heating and cooling temperatures in the Heiser Auditorium and other common areas are now automatically lowered when rooms are not in use. And many areas have motion-sensor lights. "We've had a 10 to 15 percent savings," Ryan says.
Always Looking for More Energy Savings
Energy studies are part of Kendal's dedication to constantly make improvements. A pilot study is underway to monitor air filter replacements based on use, rather than a set time period.
Soon, a study will be launched to compare energy savings between a cluster of residents living in renovated cottages and those in original cottages who have similar usage.
Another study in 2017 will focus on outdoor lighting to see if LED replacements will maintain safety standards while requiring less energy and maintenance.
"We are always getting calls and emails from residents with suggestions, and the majority are very helpful, given the backgrounds of many of our residents," Ryan says.
Reducing Waste by Composting
One resident-driven suggestion involved composting. Residents had a small outdoor location to compost their kitchen waste, but the dining room was not composting its waste. Kendal now has a contract with a private company that picks up the compost materials weekly and converts the waste into mulch.
There is some financial savings because less waste is going into the compactor, but composting addresses a bigger issue. "We're paying to do the right thing," Ryan says.
A Showcase of Sustainable Arboriculture
One of the most recent undertakings by residents is The John Bartram Arboretum, which received Level 1 accreditation by ArbNet in 2016. The arboretum encompasses the 100-acre campus, which includes more than 1,100 planted trees and eight ponds.
"Our vision is to make the John Bartram Arboretum a showcase of sustainable arboriculture, engaging our fellow residents and the Oberlin community at large in the process. We realize this is a long-term project that will benefit many future generations who will follow in our footsteps," according to the founders.
Saving Renovation Remnants from the Landfill
As cottages have been renovated, old cabinets, light fixtures, sinks and the like could have ended up in a landfill. But resident Jim Helm contacted the local Habitat for Humanity and made arrangements to send discarded materials their way for home construction and resale. So far, Kendal has donated about $60,000 in materials.
Reducing Waste Internally
Members of the Woodshop, headed by Jim, repair items for residents at a nominal cost, again another program to reuse furniture and other items and keep them out of a landfill.
Other resident projects include:
the Resale Ship, a convenient, volunteer-driven outlet for residents to donate furniture, clothes and other unneeded items, which are then sold to the public;
car share and carpool arrangements;
a "green hints

" brochure for residents.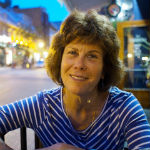 Molly Kavanaugh frequently wrote about Kendal at Oberlin for the Cleveland Plain Dealer, where she was a reporter for 16 years.