Published: September 28, 2022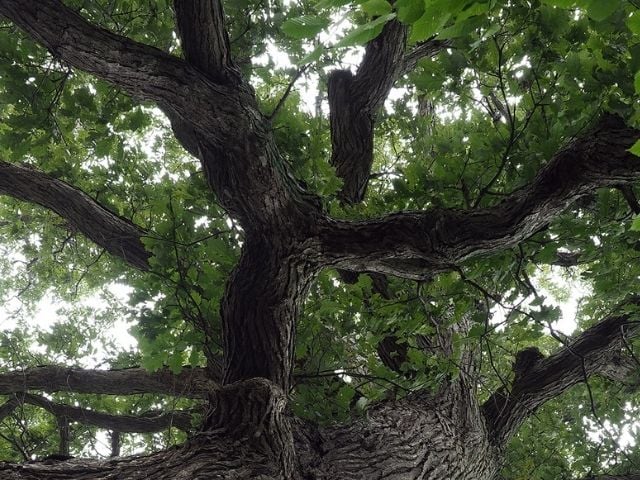 Since January we have been exploring Kendal's Values and Practices, which have guided the Kendal at Oberlin community since its inception in 1993.
The Kendal Values and Practices, developed by The Kendal Corporation and adopted by all Kendal affiliates, are outlined in a 24-page booklet that is given to prospective residents and job applicants. They are rooted in the Quaker core principles of SPICES – Simplicity, Peace, Integrity, Community, Equality, Stewardship. (Sometimes Love is added for SPLICES.).
These values guide daily life and are pillars of community initiatives, such as Kendal at Oberlin's 2022-2026 Strategic Plan, which outlines the 15 guiding principles:
Quality of life, vitality, and a sense of community among those we serve.

An environment of continuing learning.

Inclusiveness and a warm welcome for all people.

High quality wellness programs and health care services.

Physical settings that are sensitive to the aging process.

Practices that sustain and improve our environments.

Financial designs that contribute to security and serve our social objectives.

High quality work experience for staff, including professional development, advancement opportunities, and mutual caring and respect with residents.

Excellence in management and governance.

Priority attention to participation, transparency, consensus building, and resident-inspired programming.

Responsible relationships with the larger community.

Continual growth by engaging in ongoing evaluation and staff development

Growth and strategies that support an active role in aging issues.

A culture of generosity.

Integrity, simplicity, and high ethical standards.
Two Key Values for Kendal at Oberlin: Lifelong Learning and Environmental Sustainability
Residents at Kendal at Oberlin know firsthand the benefits of lifelong learning, including enhanced mental health and quality of life.
Some residents teach LCCC's LifeLong Learning courses, held at various locations including Kendal; others participate in language dining tables so they can improve a foreign language (Spanish, German and French); still others are learning how to play the piano and dance, paint and draw, use woodworking tools and weaving looms. The monthly Kendalight newsletter is packed with on-campus learning opportunities.
Nearby are even more opportunities. Many people choose to move to Kendal at Oberlin in large part because of its proximity to Oberlin College. Kendal is located a mile from the internationally-acclaimed college, its Conservatory of Music and the Allen Memorial Art Museum. These institutions offer an extensive selection of concerts, lectures, classes, films, sports events, drama, and dance and art shows. And auditing a college class means taking notes and doing homework are optional.
When Kendal at Oberlin founded The John Bartram Arboretum in 2015, the community celebration was robust. But the 100+ acre arboretum was just the latest in Kendal's rich history of environmental stewardship, which continues to grow and blossom today.
In Kendal at Oberlin's new Strategic Plan (2022-2026) one of its seven goals is to "Greatly strengthen and extend Kendal at Oberlin's conservation and sustainability initiatives, including cost-saving measures and reductions in greenhouse gas emissions, consistent with the City of Oberlin's Climate Action Plan and recommendations from its Climate Adaptation Task Force."
Solar and energy-efficient lighting installations are well underway. So are efforts to have the campus certified as a "dark sky community," by the International Dark-Sky Association. And Arboretum committee members are in the process of developing a collections policy and completing other projects that will elevate the arboretum's accreditation to Level II.
Why does focus on values make Kendal a good place to live and work?
Human Resources Director Toni Merleno brings a copy of the Values and Practices booklet to each interview and uses it to introduce the job applicant to Kendal.
"I describe for the applicant how our values help to shape our work environment, i.e. teamwork that recognizes everyone works at different skill levels and helping all, respecting all equally, accepting all even when agreement is not reached in situations or shared ideals," she said, continuing. "I keep referring back to the values that support what we do and emphasize the uniqueness of our community because here as an employee it is not just the level of competency to fulfill a position that we are expecting, but also the demonstration of Kendal values in the delivery of their skills. In short—I state here at Kendal at Oberlin it is just as important "HOW" you do your job and not just "WHAT" you do."
Residents Ann Francis and her partner Nancy Lombardi are Quakers. As a non-traditional couple they were looking for a retirement community where they were "not just tolerated but accepted." They found that acceptance on their first visit to Kendal.
"One of the number one reasons why people come here is because of the values," Ann said. "They learn about them and they understand that each person here is accepted and valued."
Added Nancy, "I like the equality - I feel a sense of community with staff not just residents."
While our blog series on Kendal's Values and Practices may be concluding, the community's commitment to practicing these principles is enduring.
Road Map to Residency
🗺️
---
Moving to a new home is not an easy task. But it can mean an exciting new beginning.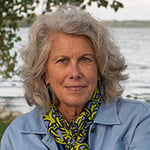 In the past, Molly Kavanaugh frequently wrote about Kendal at Oberlin for the Cleveland Plain Dealer, where she was a reporter for 16 years. Now we are happy to have her writing for the Kendal at Oberlin Community.
About Kendal at Oberlin: Kendal is a nonprofit life plan community serving older adults in northeast Ohio. Located about one mile from Oberlin College and Conservatory, and about a 40 minute drive from downtown Cleveland, Kendal offers a vibrant resident-led lifestyle with access to music, art and lifelong learning.