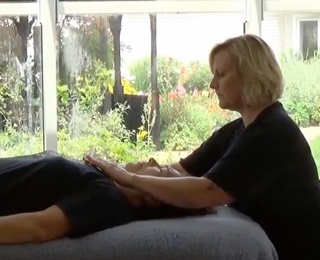 Our overall well-being is based on more than an ache we have in our body. Wise ones know to look at the whole, or holistic, picture – the connection of body, mind and spirit.
"Holistic health is actually an approach to life," says Suzan Walter, cofounder and current president of the American Holistic Health Association.
Take stress, something that comes our way often, maybe even daily. We're worried about a loved one or our finances and struggle with insomnia and anxiety and seclude ourselves from friends. The stressful situation affects our body, mind and spirit.
Holistic Treatments for Stress
Taking action on one front, such as moving our body by walking or practicing yoga, can help our mind and spirit relax, too.
So might Reiki, a Japanese technique in which a trained practitioner places hands on or near the body to promote healing and comfort.
These stress-busters suggested by MedicineNet.com might do the same:
Drink plenty of water and eat small, nutritious snacks to ward off dehydration and hunger;
Treat yourself to something rewarding at the end of a stressful day, such as a relaxing bath or dinner out with a friend;
Take three deep breaths (or more) and release them slowly.
The good news is that we can create a holistic approach to life regardless of our circumstances.
Lifestyle Choices
A report from the U.S. Centers for Disease Control and Prevention looked at what percent key factors play in the quality of our life.
medical care: 10 percent
heredity: 18 percent
environment: 19 percent
lifestyle choices: 53 percent
Let's look at some holistic lifestyle choices to keep our body, mind and spirit in balance. And remember, holistic medicine does not necessarily replace conventional therapies, such as medication or surgery, but instead complements them.
"For example, when a person suffering from migraine headaches pays a visit to a holistic doctor, instead of walking out solely with medications, the doctor will likely take a look at all the potential factors that may be causing the person's headaches, such as other health problems, diet and sleep habits, stress and personal problems, and preferred spiritual practices. The treatment plan may involve drugs to relieve symptoms, but also lifestyle modifications to help prevent the headaches from recurring."
What We Eat Is Key
A daily diet of sugary pastries, fried foods and red meat is likely to lead to obesity, heart disease and diabetes.
Following the CDC Dietary Guidelines is likely to lead to physical stamina, mental focus and emotional well-being. A healthy eating plan:
Emphasizes fruits, vegetables, whole grains, and fat-free or low-fat milk and milk products
Includes lean meats, poultry, fish, beans, eggs, and nuts
Is low in saturated fats, trans fats, cholesterol, salt (sodium), and added sugars
Stays within your daily calorie needs.
As mentioned earlier, drinking fluids is also a key ingredient in one's overall health. Harvard Medical School recommends that a healthy adult drink 30 to 50 ounces of fluids (water, fruit juice, water-rich food such as salad) throughout the day. This is of special concern for older adults, who often don't feel thirsty.
Benefits of Learning and Volunteering
Learning a new language or skill keeps the minds sharp and focused. Many older adults head back to the classroom just for the fun of gaining new knowledge and good news – it's often free or of nominal cost. For instance, Kendal at Oberlin residents can sit in on a course at Oberlin College at no cost with permission of the professor or instructor.
Taking a class is also a good way to make new friends and combat isolation and loneliness.
"If you want to lift yourself up, lift up someone else," said Booker T. Washington, which is why many people like to volunteer.
Research from the Corporation for National & Community Service shows a strong, positive relationship between volunteering and health.
"Those who volunteer have lower mortality rates, greater functional ability, and lower rates of depression later in life than those who do not volunteer," the federal agency reports.
"Comparisons of the health benefits of volunteering for different age groups have also shown that older volunteers are the most likely to receive greater benefits from volunteering, whether because they are more likely to face higher incidence of illness or because volunteering provides them with physical and social activity and a sense of purpose at a time when their social roles are changing."
Holism Includes Happiness
"All of us want to be happy," says Benedictine monk Brother David Steindl-Rast, who has spent most of his 91 years promoting gratitude and grateful living. Spend time visiting www.gratefulness.org and explore inspiring words and images "guaranteed" to lift your spirit.
My favorite is this five-minute video: "A Good Day."
Kendal at Oberlin Supports Your Holistic Lifestyle
Your health is important to us at Kendal at Oberlin. To support it, we provide information about health issues of concern to residents and foster resident-driven programs. To learn more about how Kendal at Oberlin supports the active lifestyles of residents, call 800-548-9469 or 440-775-0094 or contact us online.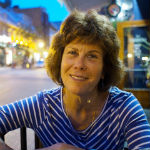 Molly Kavanaugh frequently wrote about Kendal at Oberlin for the Cleveland Plain Dealer, where she was a reporter for 16 years.