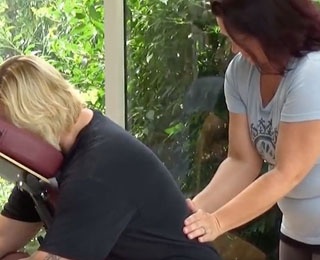 "It just feels so good" or "I feel so good afterwards" people will comment about a massage.
Maybe they mention that it makes them less stressed and more relaxed. Some consider it just one aspect of their holistic lifestyle.
But that just scratches the surface, according to the American Massage Therapy Association, which has come up with "25 Reasons to Get a Massage."
Here are 5 of them:
Ease symptoms of depression;
Reduce pain of osteoarthritis;
Improve balance in older adults;
Temper effects of dementia;
Lower blood pressure.
No wonder so many people are turning to massage therapy.
Almost 7% of American adults have had a massage, making it the sixth most popular complementary (or non-mainstream) health approach, according to the 2012 National Health Interview Survey. (The top five are: natural products or supplements; deep breathing; yoga, tai chi or qi gong; chiropractic or osteopathic manipulation; and meditation.)
A 2007 survey by the American Massage Therapy Association found that almost a quarter of all American adults had at least one massage in the previous year.
Let's take a closer look at massage therapy and a less popular complementary healing practice called Reiki, in which practitioners place their hands lightly on or just above a person.
Get in Touch with Massage
"Massage is a general term for pressing, rubbing and manipulating your skin, muscles, tendons and ligaments. Massage may range from light stroking to deep pressure," the Mayo Clinic explains.
Massage can be done with or without oils and lotions, clothed or unclothed, and last minutes or a couple of hours.
There are as many as 80 massage therapy styles, according to WebMD, which lists 10 of them:
Swedish, the most common type, which involves both long, kneading and light, tapping strokes;
Neuromuscular, which involves soft tissue manipulation to treat chronic pain;
Deep tissue, which targets painful, stiff, trouble spots;
Sports, which focuses on muscles to prevent and treat strains related to a particular sport;
Chair, a style that is portable and often found in public places such as an airport or conference;
Shiatsu, or finger pressure, which focuses on precise points of the body;
Thai, in which the therapist uses his or her hands, knees, legs and feet to move the body;
Hot stone, which involves placing warm stones on certain points and moving them around;
Reflexology, which stimulates certain areas of the feet that correspond to different parts of the body;
Pregnancy, which deals with swelling, muscle pain and other changes related to pregnancy.
While massage has many benefits, it may not be beneficial for everyone, especially people with:
bleeding disorders or on blood-thinning medication;
burns or healing wounds;
deep vein thrombosis;
fractures;
severe osteoporosis.
Mayo Clinic advises that you "discuss the pros and cons of massage with your doctor, especially if you are pregnant or you have cancer or unexplained pain.
"Some forms of massage can leave you feeling a bit sore the next day. But massage shouldn't ordinarily be painful or uncomfortable. If any part of your massage doesn't feel right or is painful, speak up right away. Most serious problems come from too much pressure during massage."
Your doctor can also help you find a massage therapist who specializes in a style best suited for your needs, or you can check the membership directory of the American Massage Therapy Association.
Some massage therapists work out of their home or have portable equipment they can bring to your home. You'll also find massage therapists in spas, health and fitness centers and commercial districts.
Reiki's Gentle Healing Touch
Finding a Reiki practitioner will take a little more work. Reiki, pronounced Ray-Key, comes from the Japanese words Rei "universal life" and Ki "vital energy."
Explains the International Association of Reiki Professionals:
"Reiki is the life energy that flows through all living things. Reiki Practitioners understand that everyone has the ability to connect with their own healing energy and use it to strengthen energy in themselves and help others. It is believed that a person's 'ki'or energy should be strong and free flowing. When this is true a person's body and mind is in a positive state of health. When the energy becomes weak or blocked it could lead to symptoms of physical or emotional imbalance."
Reiki is often used in hospitals, hospices, cancer centers and other medical settings to relieve anxiety, pain and nausea. During a session, a person lies on a massage table or sits in a chair fully clothed. The practitioner touches the person gently or hovers the hands just above the body to deliver and tap into the person's energy. Some people feel heat or tingling; most feel relaxed.
To find a Reiki practitioner, ask your doctor, massage therapist or counselor for recommendations. The International Association of Reiki Professionals maintains a limited directory of practitioners.
Living a Holistic Lifestyle
If you're interested in a more holistic lifestyle, you may find the following articles of interest:
Your health is important to us at Kendal at Oberlin. Even more important is working with you according to your personal perspective on health.
It's the reason we provide information about health issues of concern to residents. We also offer the facilities, equipment and training to encourage residents to maintain and improve their health. To learn more about how Kendal at Oberlin supports the active lifestyles of residents, call 800-548-9469 or 440-775-0094 or contact us online.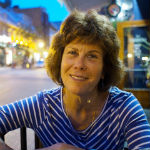 Molly Kavanaugh frequently wrote about Kendal at Oberlin for the Cleveland Plain Dealer, where she was a reporter for 16 years.