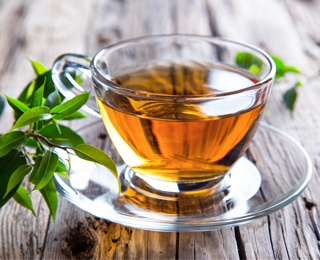 Visiting a new doctor means filling out lengthy forms about your health — surgeries, medications, chronic illnesses and the like. Does the paperwork include a wellness quiz with such questions as:
Do you wake up with enthusiasm for the day ahead?
Do you laugh easily and often, especially at yourself?
Do you feel valued and appreciated?
Welcome to holistic medicine, "a form of healing that considers the whole person — body, mind, spirit, and emotions — in the quest for optimal health and wellness," according to WebMD.
---
Fitness at Kendal at Oberlin includes the body, mind and spirit. Find out how!
---
For instance, your headache or stomach ache may be caused by a variety of factors, including physiology, diet, sleep and stress. You may get limited relief from medicine, but medicine combined with lifestyle changes could stop the aches from recurring.
Principles and Practices of Holistic Medicine
The Academy of Integrative Health & Medicine lists a dozen principles of holistic medicine. Here are four of them:
Searching for the underlying causes of disease is preferable to treating symptoms alone.
Prevention is preferable to treatment and is usually more cost-effective. The most cost-effective approach evokes the patient's own innate healing capabilities.
A major determinant of healing outcomes is the quality of the relationship established between physician and patient, in which patient autonomy is encouraged.
The ideal physician-patient relationship considers the needs, desires, awareness and insight of the patient as well as those of the physician.
Later, we'll discuss how to find a healthcare practitioner who practices holistic medicine. But first, let's start with you. Consider yourself as a team made up of physical, emotional, mental and spiritual "members", or aspects of you.
"All of these aspects work together to make you a whole person. What happens to one aspect can affect all the other aspects. That's why being confined to bed with a sore back (physical) can lead to depression (emotional), or why denying your anger (emotional) can lead to a headache (physical). This relationship between your different aspects is often referred to as the mind/body connection," explains the American Holistic Health Association in a useful booklet entitled Wellness from Within: The First Step.
So how do you get and keep your team in optimal health?
For physical well-being, eat fresh, healthy foods, drink lots of water and get adequate rest and exercise. Other recommendations from the association are:
For emotional health, laugh, share your feelings with people you trust and create warm, loving relationships;
For mental health, find a hobby or explore other new ideas and cultivate a positive attitude
For spiritual health, meditate, find creative outlets and live in the moment.
Adding an Outsider to Your Team
Holistic practitioners can include medical doctors, psychotherapists, chiropractors and a variety of specialists, such as homeopaths.
Here are four tips to help you in your search.
The American Holistic Health Association provides of directory of practitioners, both by location and specialty.
Ask for referrals from a massage therapist, yoga teacher or someone you trust.
Find out about the person's training, experience and professional affiliations.
At your appointment, be prepared to answer lots of wide-ranging questions about yourself (remember the four team "members"). If those questions are not asked, the practitioner may not be as holistic-minded as you thought.
Also consider a professional who practices integrative medicine, "which cherry picks the very best, scientifically validated therapies from both conventional and complementary and alternative medicine," says Dr. Andrew Weil, author of many books, including Healthy Aging: A Lifelong Guide to Your Physical and Spiritual Well-Being.
Holistic Remedies for Common Ailments
There are many simple holistic steps you can take on your own to improve health. Prevention magazine lists treatments for 20 common ailments. Here are three:
Most boaters stock ginger on their boat, whether it's ginger ale, ginger snaps or raw ginger, to help curb seasickness and nausea. Or try frozen ice cubes made with fresh ginger — infuse ginger in hot water, strain ginger, then freeze the concoction in ice cube trays.
To sweeten bad breath, Dr. Mark Moyad recommends gargling with lemon juice, following by a few spoonfuls of plain unsweetened yogurt, which contains beneficial lactobacillus bacteria. "The lemon-yogurt combo instantly neutralizes odor and lasts 12 to 24 hours," he says.
Naturopathic practitioner Laurie Steelsmith has a recipe for dry skin. "Although oatmeal is a centuries-old skin soother, researchers only recently recognized the avenanthramides in oats as the key compounds that calm inflamed, itchy skin. Put whole oats in a clean, dry sock. Seal the open end with a rubber band, and then drop the sock into a warm or hot bath. Soak yourself for 15 to 20 minutes."
Your health is important to us at Kendal at Oberlin. It's the reason we provide information about health issues of concern to residents. We offer the facilities, equipment and training to encourage residents to maintain a healthy lifestyle. To learn more about how Kendal at Oberlin supports our residents' active lifestyles, contact us.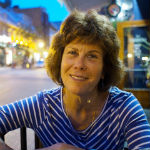 Molly Kavanaugh frequently wrote about Kendal at Oberlin for the Cleveland Plain Dealer, where she was a reporter for 16 years.