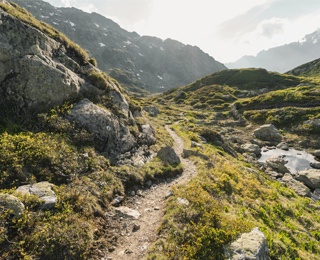 Sometimes we plan a vacation that is a trifecta: It energizes and refreshes body, mind and spirit.
Other times, a trip, whether for a few weeks or just a couple of days, evolves into an all-encompassing experience.
Holistic travel affects the whole person, though the trip may be more physical, for instance, than mental or spiritual. There are plenty of holistic travel opportunities available, from retreat centers to cruise ships.
---
Can travel make you a happier person? Find out here.
---
First, though, let's explore how you can stretch an ordinary getaway into a DIY holistic adventure.
Think Local & Tweak
If you sleep, eat and shop at all the touristy hot spots, you're likely to run into people like yourselves – tourists. Instead, seek out locations where the local people congregate so you can meet new friends and learn more about the nuances of the area.
Start with lodging. Boutique hotels are smaller and often run by families, who pride themselves on helping travelers find spots off the beaten path. Airbnb, Vacation Rentals By Owner (VRBO) and Bed and Breakfast are also great ways to meet local residents and get to know a neighborhood.
When we traveled to Santa Fe, we stayed in an historic adobe apartment attached to a larger building where the owners lived. The couple has been in Santa Fe for 40 years and gave us all the local knowledge we needed to immerse ourselves in the discovery of this magical city.
I enjoy going to museums, historic sites and other educational sites, but too much of such, and I often end up with a headache. To balance my mental stimulation, I try to create ways to incorporate physical and spiritual activities.
I look for ways and places to walk, run, hike, bike and/or practice yoga. I pack comfortable shoes, a tote and a travel yoga mat, also Tylenol, Biofreeze and Epsom salts for those days I overdo it.
For a spiritual connection, I seek out churches (of any religious denomination), parks, lakes and other natural wonders. I stayed at a Mexican resort with a glass-enclosed chapel overlooking the beach that was only used on Sundays. For 20 minutes or so, I had a serene space to watch the sun rise. Often, I pack a favorite book of poetry or inspiration for just those occasions.
An hour out of Santa Fe is Ghost Ranch, where artist Georgia O'Keeffe lived and painted. I signed up for a 3-hour guided horseback ride on a warm winter afternoon. As I rode along the red and golden mesas surrounding Georgia's house, only accessible by horse, I knew I was on more than just a physical journey.
Jonathon Engels wrote an article entitled "10 Ways to Experience a Culture Authentically While Traveling." Here are 3 suggestions:
Move slowly. Spend more time in one place rather than hopscotching from one city or town to the next.

Use public transportation. "Traveling like the local public will without doubt provide more exposure than renting a car, traveling with tour agencies, or always taking a taxi," he writes.
Check out festivals, especially those focused on regional history, culture or rituals.
And if you are traveling by car, try to follow the advice of this New Yorker cartoon: "Enter the journey, not the destination" on your GPS. Take along audio books that are enlightening, inspiring or educational. If political commentary is your usual go-to, switch to podcasts that explore nature, the arts, the big questions about life. Plan car breaks conducive for walking or nature sightseeing, and be spontaneous and stop at markets and other sites discovered along the way.
Trips Designed for All of You
Rather than retrofit your vacation to make it holistic, you might want to select one designed that way. Like this 10-day Caribbean cruise in early 2018 with vegan dining and more than 150 lectures and workshops.

"Holistic Holiday at Sea presents the ultimate gift for your mind, body and spirit. Share the experience and wisdom of some of the world's leading authorities and experts in holistic living and natural health," reads the advertisement.

Centers such as the Omega Institute for Holistic Studies in Rhinebeck, New York; Kripalu Center for Yoga & Health in Stockbridge, Massachusetts; and Ghost Ranch Education & Retreat Center in Abiquiu, New Mexico offer workshops on a wide range of topics, from painting and writing to physical and emotional wellness. If your program involves more sitting than moving, the centers typically offer daily yoga, dance, hiking and other physical activities along with meditation.

Meditation is an ideal holistic practice, and one you might want to explore at a retreat center. Travel + Leisure put together a list of 9 great meditation centers. Here are 3 in the United States:
Shambhala Mountain Center in the Colorado Rockies;
Insight Meditation Society in central Massachusetts;
Green Gulch Farm Zen Center in Muir Beach, north of San Francisco.
Finally, consider giving of yourself. Volunteering for a mission trip is almost guaranteed to be a holistic adventure. In your community, you can work alongside the family who will live in the house you help Habitat for Humanity build. Or travel hundreds or thousands of miles away via Habitat's Global Village to work with families and communities in remote locations.
---
Discover life-enriching travel suggestions here.
---
Your Holistic Lifestyle at Kendal at Oberlin
Travel is just part of the holistic lifestyle at Kendal at Oberlin. To encourage it, we provide information about health issues of concern to residents and foster resident-driven programs. To learn more about how Kendal at Oberlin supports the active lifestyles of residents, call 800-548-9469 or 440-775-0094 or contact us online.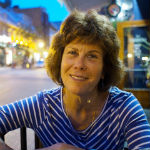 Molly Kavanaugh frequently wrote about Kendal at Oberlin for the Cleveland Plain Dealer, where she was a reporter for 16 years.