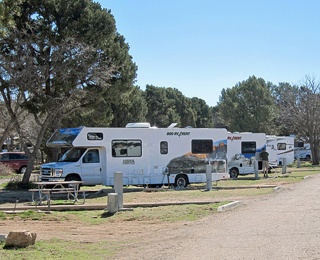 As we grow older and the demands of home and work ease, many of us begin to view traveling as an opportunity for enrichment rather than relaxation.
Afternoons poolside with a good book and cold drink no longer sound appealing. Instead, we want to broaden our horizons as we board an airplane to travel across the ocean or climb into an RV and head west.
Travel Enriches Your Life
Travel writer Pam Grout, author of The 100 Best Vacations to Enrich Your Life, said baby boomers in particular are looking at travel as an opportunity to come back "a little different" than when they started out on their trip.
"As you get older, you start thinking about life and how much longer you have to live. So, you know, you kind of want every moment to count. And of course, vacation is part of that," she says in a NPR interview.
The definition of an enriching trip, however, is not a one-size-fits-all, which is a good thing, because travel options today are plentiful.
Travel to Make a Difference
Habitat for Humanity
You can help Habitat for Humanity build a house in your community, working alongside the low-income family who will move there, but you can also travel hundreds or thousands of miles away through Habitat's Global Village and work with families and communities in remote locations.
For instance, volunteers are needed to help build homes for families in Pondicherry, India next summer. No experience required.
"During the day, you and your team will learn about the needs of the area, witness the impact of your work, and build alongside members of the Habitat community. In the evenings, you will spend time with your team, enjoy Indian cooking lessons or visit a local market. On your days off, explore ancient palaces, religious temples and national parks."
Habitat volunteer Jennifer Isely says the experience is humbling. "I have learned many things through the years of leading Habitat for Humanity trips, but the biggest thing I learned is that being grateful comes in all forms! People can have next to nothing in material form and can be the absolute happiest and most grateful people you will meet!"
Medical mission trips are another way to make a difference.
International Medical Relief
International Medical Relief, which provides medical, dental and surgical care to underserved men, women and children throughout the world, relies on non-medical volunteers for many of the jobs associated with operating the short-term clinics. Work includes clinic setup and breakdown, community health education and patient registration.
Upcoming trips are scheduled for Nicaragua, South Africa and Cambodia, where treatable diseases such as malaria and diarrhea are epidemic.
To find out about other medical mission trips, ask your physician, dentist or church for suggestions and referrals.
AFS-USA
The nonprofit AFS-USA (formerly the American Field Service) now offers a range of travel experiences for adults to participate in specialized service abroad.
"Through AFSNext Volunteer Abroad programs, you can engage in impactful projects like providing educational opportunities for children and adults, preserving threatened ecosystems, protecting endangered species, and so much more!" the agency explains.
Upcoming trips (typically 2 weeks or longer) include helping:
protect and restore the loggerhead turtle population on Mani Peninsula in Greece;
underserved local schools in Fiji;
novice Buddhist monks in Laos teach students to speak English.
Programs do not have an age limit, but some do have physical requirements, such as the ability to hike 5 miles.
National Park Service
Closer to home, consider driving your Recreational Vehicle to a National Park Service location for an extended visit. In exchange for a free RV site (and sometimes a daily stipend), you can volunteer as a campground host at the Grand Canyon in Arizona, Tahoe National Forest in California or Apalachicola National Forest in Florida. State parks also rely on volunteers for many park activities.
Travel to Learn
Travel Learning Network
The Travel Learning Network "is like a mini junior year abroad for adults, without the Eurail Pass, backpack and semester credit hours."
Travelers live in small to medium-size towns along the shores of the Mediterranean (Italy, Spain, France or Greece) for two weeks or longer, take college-level classes with other adults and interact with residents through meals and other gatherings.
"Our learning vacations will keep you as busy as you want to be, but you're in charge. Want to skip a class in order to go to the beach? Why not—you can always watch a recording of the class you missed later. Want to skip your workout at the local gym to meander around town or cycle out into the countryside? Your call. Our programs might suit you if slow travel is more appealing than working down a list of 'must see' travel destinations. Especially if you like the idea of staying put in one place long enough to relax and experience it with pleasure," TLN explains.
Smithsonian Journeys
Two companies better known for educational travel are Smithsonian and Road Scholar. Smithsonian Journeys offers more than 350 trips on seven continents. They also have country specialists available to put together a custom trip to dozens of locations in Africa, Asia and Central and South America.
Intergenerational or family trips are also available. Upcoming destinations include Peru's Machu Picchu, a Tanzania safari and a Rhine River cruise.
Road Scholar
Road Scholar also offers intergenerational trips and much more. Geared for 50-plus lifelong learners, Road Scholar's catalog lists 5,500 learning adventures, spanning across the United States and 150 countries.
The interactive website helps you easily sort through all the traveling opportunities by selecting country of destination, activity level, duration, interests and price.
Using travel as a way to continue learning can have health benefits too. Regularly engaging the brain is shown to improve mental health, much like physical exercise increases the health of your heart.
And taking a stimulating trip with other engaged travelers might bring about new friendships and activities, another plus to enhance well-being.
Travel for Personal Growth
Omega Institute for Holistic Studies
The Omega Institute for Holistic Studies provides a wide range of personal growth and wellness courses primarily for adults in a camp-like setting. In fact, the grounds were a former Yiddish camp.
Weekend and week-long programs include everything from yoga and meditation to writing and drumming. Accommodations range from tents to deluxe cabins and include three mostly vegetarian meals, daily yoga, lake swimming and canoeing/kayaking.
The Rhinebeck, New York, campus operates from May through October, with its winter learning vacations held in Costa Rica.
Two other popular personal growth centers are the Kripalu Center for Yoga & Health in Stockbridge, Massachusetts, and Esalen Institute in Big Sur, California.
They both operate year-round.
Outward Bound
Outward Bound, whose mission is to "change lives through challenge and discovery," offers programs to stretch both body and mind. For instance:
learn whitewater rafting and camp under the night skies of Southern Utah;
live aboard a 30-foot sailboat on the Florida Keys and learn how to sail;
backpack and rock climb the Blue Ridge Mountains.
Wilderness Awareness School
The Wilderness Awareness School in Duvall, Washington says it is more than a survival school. Weekend programs include:
coyote mentoring;
wooden bow-making;
bushcraft basics.
Want more adventure? Consider a weeklong Wilderness Survival Walkabout.
"Explore the Central Washington high desert, experiencing the freedom of walking across a landscape and trusting the earth to provide for all of your needs! During this weeklong course, you will learn and apply wilderness survival skills as the opportunity and need arises. Learning navigation techniques and fire-making, finding and constructing shelter, locating wild edibles and water by identifying of indicator species; this challenging wilderness survival course gives you the opportunity to experience the abundance nature provides to those with the awareness to notice."
Let us know about a trip you took that brought you home "a little different" because of what you experienced, learned or shared.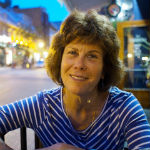 Molly Kavanaugh frequently wrote about Kendal at Oberlin for the Cleveland Plain Dealer, where she was a reporter for 16 years.