Published: December 20, 2019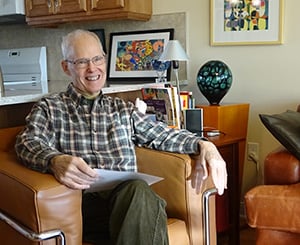 Oberlin College alumni Bruce Harker and Anne Palmer spent nearly a decade deciding that Kendal at Oberlin was the best life plan community for them.
"My parents had aged in place and that didn't work out very well," Anne said.
So in the fall of 2017, they sold their Florida home and moved into Kendal.
A few months later, Tom Konkoly moved to Kendal. He had been living in a condo near Cleveland with his life partner, but his partner's unexpected death sent him in search of an "active, intellectually bright, caring community with a full spectrum of services." It didn't take long for Tom to decide Kendal was that place.
Choosing a Retirement Community
Life is packed with decisions to make, but the big ones – college, jobs, relationships, children – are milestones along the way. Where we live is certainly a big decision too. As we grow older we think not just about our house and its geographic location, but also access to health care, the arts, lifelong learning, and new friends.
For more than 25 years, hundreds of men and women from all over the country have chosen Kendal as their home. Their journeys to Kendal vary, reflecting the rich diversity of the community.
Kendal's admissions and marketing department has a well-oiled system in place to help these men and women determine if Kendal is the right community for them (more about that below). But first, let's hear more about our residents mentioned above.
Why They Returned to Oberlin
After Bruce Harker and Anne Palmer graduated from Oberlin College in 1966 and got married, they began a professional life that took them all over the world. Bruce led international teams in Southeast Asia and elsewhere, building women's literacy and environmental programs. Anne worked in public health, advocating for childhood nutrition and AIDS education.
"Because we were overseas, we had no real home or community. We lived in Sarasota part- and full-time for about 10 years," Bruce said.
The couple joined Kendal's Priority List, and as they drove back and forth from Florida to visit Bruce's parents in a Pennsylvania retirement community, they occasionally visited Kendal as well as other continuing care retirement communities (CCRCs).
"At the end of the day, what turned the tide was that Oberlin was the only home we had in the United States and we liked the people here – academicians, musicians, teachers, an extremely liberal population," Bruce said. They also were glad to see that the Kendal board included resident representation.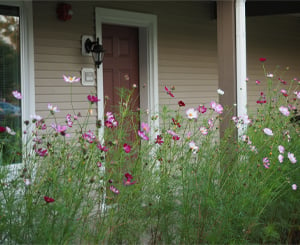 In 2015, they decided Kendal was a go, thinking it would take three to five years before the perfect home became available. But a phone call from Kendal just 16 months later changed their timetable.
Years of moving – the couple has lived in nearly two dozen homes since marriage – made downsizing easy for them. Now they share downsizing tips with prospective residents they meet during tours and visits. Anne has gotten involved with two writing groups, and Bruce has volunteered as a tax advisor with AARP.
"It feels better to be here than thinking about aging in place," Anne said.
Freedom + Vitality = Kendal
Tom Konkoly's job at Baldwin Wallace College in alumni engagement and gift planning took him into many CCRCs over the years.
"There was nothing like Kendal," he said, listing some of the things that makes Kendal special – the community's 100 acres certified as an arboretum, residents of all abilities living and eating together, physical therapy and other health care services available on campus, and more.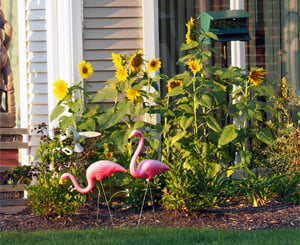 After Tom's partner died in 2015, he visited friends living at Kendal and decided to consider moving to the community. He liked its location in a college town, plus its proximity to Baldwin Wallace. Living at Kendal would give him access to an indoor pool and other fitness services at both Kendal and Oberlin College, plus three libraries – Kendal's, Oberlin College's and the city of Oberlin's.
A financial advisor reviewed Kendal's financial records and assured Tom that Kendal was on "firm financial footing."
"The freedom is here, the complexity and vitality are here. It's a place to live until life is over. It's so amazing," he said.
What advice would Tom give to other Priority List members?
"Consider downsizing as an opportunity for increased freedom. If you are more interested in the prospect of living an exciting life and are tired of the responsibility of ownership of property and things, you are ready to seriously consider a CCRC, and Kendal is one of the best," he said.
How Kendal Can Help You
Joining the Priority List is easy and obligation-free. You'll fill out a two-page informational application, accompanied by a $1,000 deposit and a $200 processing fee ($300 for a couple). The deposit can be refunded at any time or will be applied to the entry fee upon admission.
"This is the first step in the admissions process, and is recommended for anyone giving serious consideration to entering our community. It's a wonderful way to get to know Kendal," explains Terry Kovach, assistant marketing director.
Two questions are asked on the application to help the marketing staff plan for prospective residents: What is the approximate year you might want to move to Kendal, and what type of residence(s) interest you? Kendal home options range from studio apartments to two-bedroom-plus-den cottages. In all, there are about 225 residences on campus.
The benefits of the Priority List include:
50% off monthly membership in the Fitness Center, which includes a pool and exercise areas;
Access to Kendal dining rooms, which serve nutritious and affordable meals;
Access to guest room rental, when available;
Annual Priority List luncheon at Kendal;
Annual financial updates, such as fee updates and disclosure statements;
Monthly resident Kendalight and quarterly Reed newsletters.
"The Kendalight was really helpful as an introduction to Kendal and helped with the transition," Anne said.
When people decide they are serious about moving to Kendal, they apply for the waiting/ready list. This process includes completion of three forms: a personal health history (including authorization to obtain medical records); a financial statement and personal information.
Once the forms are completed, an on-site admissions interview is scheduled. The interview is an opportunity for applicants to ask questions of staff and learn about Kendal in greater detail.
The Kendal Admissions Committee then reviews the application to see if all the requirements are met. Once approved, people are placed on the waiting/ready list and are contacted when desired housing becomes available.
Time on the list varies and depends on what features are important. For instance, a resident may want a home with a particular view, or a location close to the community center or to water features.
Kendal Values Always in the Forefront
Last year Kendal, celebrated its 25th anniversary with year long events. Tom shared these comments at one of them:
"Some of you know that I like to swim. Last January I received a cottage-warming card with the following advice for a penguin. I think it synchronizes with our Kendal at Oberlin values:
'Dive into life
Find warmth among friends (hugs are healthy! – always ask permission)
Appreciate snow days
Take long walks
Stand together
Go the extra mile
Keep your cool'"
Curious About Kendal at Oberlin?
If Kendal sounds like a good fit for you, you're invited for a visit to learn more about our community.
Request a tour to get an overview of our contract options, learn about resident life, see our opportunities for lifelong learning and more.
Visit Kendal at Oberlin
---
Looking for a vibrant retirement living community that fits your culture and services you need for your future living?

In the past, Molly Kavanaugh frequently wrote about Kendal at Oberlin for the Cleveland Plain Dealer, where she was a reporter for 16 years. Now we are happy to have her writing for the Kendal at Oberlin Community.