Published: February 16, 2017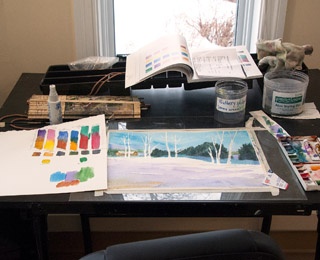 "Every child is an artist. The problem is how to remain an artist once he grows up."
—Pablo Picasso
Think back to your childhood.
Drawing chalk figures on the driveway with reckless abandon.
Singing and dancing in the neighborhood talent show.
Painting with watercolors.
Writing a poem.
Then, off to high school, maybe an art class, or in college, an art appreciation or creative writing course. And then, little or no art in your life, unless you are a real artist.
Inspire Your Heart with Art Museums
I live in Northern Ohio and within about an hour drive I can visit three renowned art museums: the Allen Memorial Art Museum in Oberlin, the Cleveland Museum of Art and the Toledo Museum of Art (and its incredible Glass Pavilion).
There are hundreds of art museums in the U.S. and you probably live within driving distance of one of them. Taking a tour, either with a docent or audio, will add to your appreciation.
Spending time with the work of these great masters touches our heart, explains Christine B. Podmaniczky, a curator with the Brandywine River Museum of Art in Chadds Ford, Pennsylvania.
"Needless to say, after twenty years of working with the N. C. Wyeth studio (and with the museum's other historic properties—the Andrew Wyeth Studio and the Kuerner Farm), I am still inspired and energized by these remarkable sites and their outstanding collections. Studios like these can provide great insight into the lives and creative processes of those artists who have enriched our personal and collective cultures.
Inspire Your Heart with Other Arts
Here are other art outings to consider:
Attend a play or musical
Jazz, classical, pop – whatever your preference – you can probably find a concert in a nearby city, college, church or club
Check out a poetry reading or author talk
Inspire Your Heart with an Art Date
Or go on an "artist date," says Julia Cameron, author of The Artist's Way, a 12-week course aimed at rediscovering creativity.
"An artist date is a block of time, perhaps two hours weekly, especially set aside and committed to nurturing your creative consciousness, your inner artist. In its most primary form, the artist date is an excursion, a play date that you preplan and defend against all interlopers. You do not take anyone on this artist date but you and your inner artist, a.k.a. your creative child."
Dates can be just about anything, from walking on a beach at sunset to listening to gospel music at a neighborhood church to visiting an art gallery. Think playful and imaginative.
Inspire Your Heart by Making Art
"It may sound crazy, but I've always wanted to make or learn how to…"
Think of how you would end such a sentence, and then go find a book or class (online or in person) to teach you. Better yet, maybe a friend or neighbor can be your mentor.
The list is endless:
Jewelry
Pottery
Knit
Sew
Paint
Write a play
Play violin
Tap dance
Benefits of Inspiring Your Heart with Art
Participating in art activities is good for our mental health, and that is especially true for older adults.
According to an article in NextAvenue, based on aging research published by Createquity:
Singing improves mental health and subjective well-being (i.e., perceived quality of life);
Taking dance classes bolsters cognition and motor skills, and even lessens the likelihood of developing dementia later in life;
Playing a musical instrument has myriad positive effects, including dementia risk reduction
Visual arts practice generates an increase in social engagement, psychological health and self-esteem.
One of the current crazes for older adults is coloring, mostly with pencils and pens. You can find coloring books in just about every store these days and on topics ranging from wild animals and flowers to mandalas and movies. Some books are aimed at reducing stress and anxiety; others, healing from loss and grief.
Coloring offers many mental health benefits, says Marygrace Berberian, a certified art therapist and the Clinical Assistant Professor and Program Coordinator for the Graduate Art Therapy Program at NYU.
"Coloring definitely has therapeutic potential to reduce anxiety, create focus or bring (about) more mindfulness," she says, adding, "My experience has been that those participants who are more guarded find a lot of tranquility in coloring an image. It feels safer and it creates containment around their process."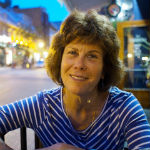 Molly Kavanaugh frequently wrote about Kendal at Oberlin for the Cleveland Plain Dealer, where she was a reporter for 16 years.