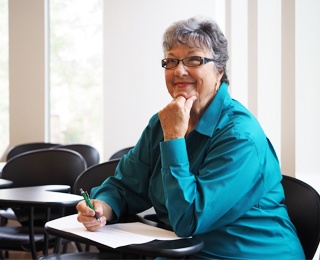 Many of us baby boomers entered our 20s imagining that "starter" home when we finally decided to settle down. Criteria might have included a safe neighborhood, convenient to work and shopping, family-friendly living space and affordable.
Thinking of downsizing? Think of the tax consequences first!
Now, my generation is beginning to think about a "closer" home, and our criteria are a little different. Affordable, for sure, but a neighborhood with sidewalks and public transportation, convenient to quality health care and a one-level floor plan are also important. And the biggest decision of all – do we want to someday live in a retirement community?
This is not an easy decision; nor can it be a quick one as many continuing care retirement communities have long waiting lists. That's what motivated 69-year-old journalist Jane Gross to visit a retirement community last fall, years before she would consider such a move.
"Assuming 10 years on the waiting list, I'd be a year older than the average resident at the time of entry, which is 78. Experts agree that's the 'sweet spot' for relocation to a retirement community, both because good health is often a requirement for admission and because one can still enjoy the amenities," she writes in STAT.
Let's Start with Cost
A Continuing Care Retirement Community, also called a CCRC or life plan community, provides services spanning the continuum of care, from independent living to assisted living and skilled nursing.
But the 2,000 CCRCs are not alike, and fees, contract options and costs can vary greatly.
My LifeSite explains one common contract:
Type-A (Extensive or Life Care): All other things equal (e.g., size of apartment, services and amenities, location, etc.), this type of contract requires the highest monthly fee for residents living independently and possibly even a higher entry fee. Although there are variations of life care contracts, the trade-off in paying higher fees for independent living is that almost all residential services, amenities, and health-related services – such as assisted living or skilled nursing care – are provided with little or no increase in monthly fees, other than inflationary adjustments. In essence, a resident of a CCRC with a life care contract prepays for some portion of health-related services that may be needed in the future. This ensures more predictable long-term expenses, regardless of healthcare needs in the future.
CCRCs have entry fees and monthly fees, which can also vary greatly, depending on geographic location, housing options and amenities. The community Jane Gross visited, Kendal at Hanover in New Hampshire, is an affiliate of the not-for-profit Kendal Corporation, which is based on Quaker values.
"I know I'm lucky to be able to contemplate a place like this, where entry fees range from $147,536 (for a studio) to $510,483 (for a three-bedroom apartment), much of it tax-deductible because it's considered a medical expense. On top of that, monthly costs range from $2,888 to $5,419. Included is one meal a day, utilities, transportation, and on-site medical care coordinated by the nearby Dartmouth-Hitchcock Medical Center," she writes.
Affiliate Kendal at Oberlin in Northern Ohio is less expensive.
"Can you afford to consider a CCRC?" Money asks. "Many people cover the entry fee with the proceeds of a home sale. You'll need to compare the monthly charges with what you are paying now for housing and for whatever food and activity costs you might no longer face. Hiring a financial advisor for a one-time consultation might help."
What is the Financial Health of the Community?
As you review your financial resources, you also need to research the financial viability of the prospective communities. Signing a contract with a life plan community is a major investment, and you want to make sure your new home will be comfortable and supportive for the rest of your life.
Here are 5 financial questions to ask a prospective community:
What's in the actuarial report? A retirement community should conduct periodic financial evaluations through an actuarial report to ensure pricing is appropriate so future needs of residents are met. One of the most important indicators is the actuarial funded status. This status represents the portion of liabilities (future expenses) covered by assets (future monthly fees and reserves). A funded status greater than 110-115% is preferable.
What are occupancy trends? Occupancy rates will fluctuate within a community, but the goal is to get full and stay full. A 3- to 5-year snapshot will give you a good picture of the community's desirability. "Rating agencies have historically looked for 90 percent or higher across all levels, that is independent, assisted living and skilled care," according to a USA Today article.
What items are important on the balance sheet? The balance sheet shows how much cash and investments are available. It's important to see what funds have been set aside for specific purposes. Another item to review on the balance sheet is the community's debt. The "cash and investments-to-debt" ratio is usually determined by the age of the community, days of cash on hand and debt service. A ratio of more than 50% is desirable.
Is the community accredited? More than 800 standards, with one section specifically focused on finances, are measured before gaining accreditation by CARF-CCAC (Commission on Accreditation of Rehabilitation Facilities-Continuing Care Accreditation Commission). Of the almost 2,000 life plan communities in the United States, only about 300 are accredited, including Kendal at Oberlin. Here is a list of accredited communities.
What's been the trend for monthly fee increases? In recent years, the average annual increase is about 3%.
Plan to Make a Visit
Even though moving to a retirement community might be 5 years away, or longer, visiting a couple of prospective communities is an opportunity to get a first-hand glimpse of community life. Plus, remember there are lengthy waiting lists, especially for more desirable floor plans.
Depending on its proximity to where you currently live, you might make an appointment with the admissions office and stay for lunch or dinner, or attend a lecture. Or maybe you would prefer to spend an overnight or two on the campus, which is what Jane Gross did at Kendal at Hanover. "Try It, You'll Like It" visits are also offered at Kendal at Oberlin.
Visiting the retirement community gives you a chance to meet other residents, observe staff in formal and informal settings, see what's going on (or not going on) in communal spaces, walk the grounds and sample the food.
Back home, you can explore such a move with family and friends, and analyze the pluses and minuses. CCRC residents you met during your visit might have told you about the many opportunities to make new friends and acquire new skills, the ease of accessing physical therapy and other medical care and attending nearby cultural events, and the peace of mind such a move has given family members.
Retirement communities such as Kendal at Oberlin are resident-driven, with more than 90 committees and subcommittees on a range of topics and interests, from horticulture and woodworking, to music and dancing, volunteering at the Early Learning Center or with Oberlin College students, planning current event and health lectures. But, residents stress, you can do as much or as little as you want.
Whether it's Kendal or another community, now you can begin to start to imagine your next home, just like you did so many years ago. Call 800-548-9469 or 440-775-0094 to learn more about Kendal at Oberlin.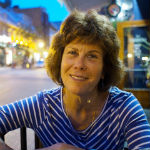 Molly Kavanaugh frequently wrote about Kendal at Oberlin for the Cleveland Plain Dealer, where she was a reporter for 16 years.