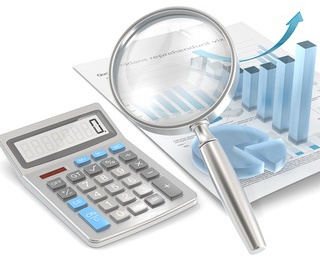 You've toured the apartments, eaten in the dining room and attended a concert in the auditorium. You've gotten rave reviews from current residents and you can afford to move there.
What else do you need to know before making a decision?
Joining a continuing care retirement, or life plan community is an investment in your future, so you want to be sure you are making a good investment. With nearly 2,000 continuing care retirement commuities in the United States, financial stability can vary greatly.
Take time to ask questions and review reports to determine the financial soundness of the prospective community.
Here are 4 key questions.
What's in the Actuarial Report?
A retirement community should conduct periodic financial evaluations through an actuarial report to ensure pricing is appropriate so that future needs of residents are met.
For instance, Kendal at Oberlin's actuary:
Assesses the sufficiency of current entrance and monthly fees;
Evaluates the sufficiency of current cash reserves;
Quantifies the overall actuarial health of the organization;
Provides consultation prior to adjusting entrance fees.
One of the most important indicators is the actuarial funded status. This status represents the portion of liabilities (future expenses) covered by assets (future monthly fees and reserves). A funded status greater than 110-115 % is preferable.
What are Occupancy Trends?
While occupancy rates will fluctuate within a community, the main goal is to get full and stay full.
Occupancy at retirement communities is also affected by the economy. Rates began declining nationwide during the 2009 recession, but are now on the rise, according to research conducted by Lisa McCracken, senior vice president of senior living research and development at Ziegler.
This has been particularly good news for not-for-profits such as Kendal.
"Occupancy rates for not-for-profit CCRCs continued to exceed for-profit CCRCs. Overall not-for-profit CCRC occupancy was 90.9%, compared to 87.4% among the for-profit communities. This has been a consistent trend over the past 8 years," writes Lisa McCracken.
Kendal at Oberlin's current occupancy rate is 92%.
What's Important on the Balance Sheet?
The balance sheet shows how much cash and investments are available. It's important to see what funds have been set aside for specific purposes.
For example, Kendal at Oberlin has a strong balance of $33.9 million in cash and investments. Of that, approximately $6.3 million is restricted for specific purposes such as the Residents Assistance Fund ($3.8 million). Kendal has made a promise to its residents that it will continue to support them if, through no fault of their own, they outlive their financial resources.
Another item to review on the balance sheet is the community's debt. The "cash and investments to debt" ratio is usually determined by the age of the community, days of cash on hand and debt service. A ratio of more than 50% is desirable. Kendal's ratio is 146%.
Is the Community Accredited?
More than 800 standards, with one section specifically focused on finances, are measured before gaining accreditation by CARF-CCAC (Commission on Accreditation of Rehabilitation Facilities-Continuing Care Accreditation Commission).
Of the almost 2,000 life plan communities in the United States, only about 300 are accredited.
"CARF accreditation signals a service provider's commitment to continually improving services, encouraging feedback, and serving the community," according to the independent, nonprofit accrediting organization.
Kendal at Oberlin was re-accredited for a 5-year term, through June 2017. The community was recognized as having exemplary conformance in 5 areas of financial planning and management, and more than 18 areas of strength.
Here is a complete list of accredited retirement communities.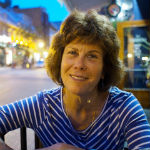 Molly Kavanaugh frequently wrote about Kendal at Oberlin for the Cleveland Plain Dealer, where she was a reporter for 16 years.