Published: February 23, 2022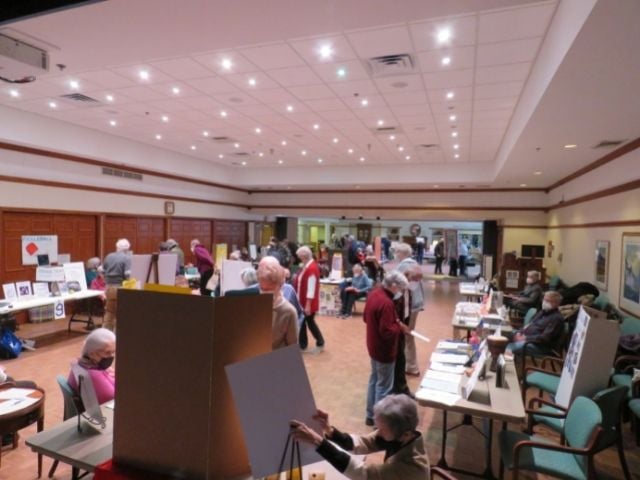 Kendal at Oberlin, and Kendal Corporation's other affiliates are independent and not part of, or sponsored by any religious or social institution, but they were founded and continue to grow with intentional regard for the principles of the Religious Society of Friends, also known as Quakers. Throughout 2022 we will explore Kendal "Values and Practices" and how they guide community life at Kendal at Oberlin.
While the pandemic certainly brought new challenges to Kendal at Oberlin, the community turned to a tried-and-true practice to navigate the turbulent waters. Residents and staff formed a committee to make sure the community remained safe and up-to-date on the ever changing COVID landscape.
This is just one example of how Kendal practices its values of participating in and taking responsibility for the larger community.
Often life plan communities have activity directors who plan all programs and trips. Kendal is resident-led: Residents are responsible for shaping their own community life and their relationships with each other.
The voice of residents starts with KORA
All residents are members of Kendal at Oberlin Residents Association (KORA), which meets monthly, and are eligible and encouraged to participate in the governance of the residents' association and in its many activities and special purpose groups. KORA serves as the umbrella for about 100 committees, sub-committees and interest groups.
The list of committees and groups is constantly evolving. For instance, a group of residents interested in trees, gardens and grounds came together for a couple of projects and ended up not only forming a committee, but getting the 100-acre campus certified as a Level 1 arboretum.
"The John Bartram Arboretum is one of the most important initiatives we've undertaken during my time here, because our trees are such a vital asset" says Barbara Thomas, who has been CEO of Kendal at Oberlin since its founding in 1993.
Letting new residents know about the dozens of committees is a challenge, especially during a pandemic, so when the coast was relatively clear residents organized an Opportunity Fair in mid-January.
"Many committees, besides spreading the word about their activities were hoping to attract new interested members, and actually succeeded," explains resident Prudy Hall. "Some groups dispensed not only information, but also enticements such as small candies, stickers, and cookies (the gluten-free ginger cookies at the Gluten-free Advocacy table were outstanding). The Horticulture Committee held a drawing for a lush geranium. A gift certificate in the Kendal Resale Shop was given to one person who correctly identified clues in a scavenger hunt. Music poured out from the Jazz Listening table, handbells were rung at the table of a proposed Handbell Choir, and recorders of different sizes stood at the Recorder Ensemble table."
Response from residents included:
"I also enjoyed seeing what other people do. I knew people here were interesting, but I didn't know they were THAT interesting."
"My committees not only got new members, but we also just had fun talking with people we hadn't seen in a very long time. Definitely good for our mental health."
"It was a resounding success, and, yes, it did allow us to come together as a community and mingle, discuss, and learn---and plan for the future. There was a real sense of what residents do to support many activities and essential functions in Kendal---and a chance to expand one's own participation."
Keeping residents in the loop
Residents operate their own website and a monthly newsletter called The Kendalight. They maintain bulletin boards on a variety of topics, including volunteer opportunities, cultural activities and "points of view."
Forming the New Normal Planning Committee to deal with the pandemic was a logical step for residents and staff when the pandemic hit. At first the group, comprised of eight residents and six staff members, met twice a week, then every other week and has now disbanded due to lightened restrictions. The advisory committee tackled a myriad of issues related to safe practices and worked on a phased reopening plan, constantly updating residents on the latest developments.
A few years ago then KORA president Ann Francis asked residents to describe the Kendal values they most cherish. Many of their responses reflect their ability to participate in and take responsibility for the larger community, just as they did during COVID. As one resident said, "I can and expect to have a say in the things that affect my life."
Learn More About Kendal at Oberlin – A Vibrant Community for Older Adults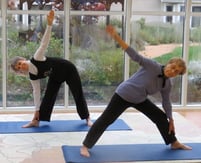 ---
Are you making plans for your future? Kendal at Oberlin offers an active lifestyle with opportunities for lifelong learning, art and culture.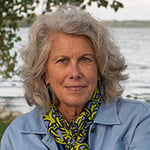 In the past, Molly Kavanaugh frequently wrote about Kendal at Oberlin for the Cleveland Plain Dealer, where she was a reporter for 16 years. Now we are happy to have her writing for the Kendal at Oberlin Community.
About Kendal at Oberlin: Kendal is a nonprofit life plan community serving older adults in northeast Ohio. Located about one mile from Oberlin College and Conservatory, and about a 40 minute drive from downtown Cleveland, Kendal offers a vibrant resident-led lifestyle with access to music, art and lifelong learning.