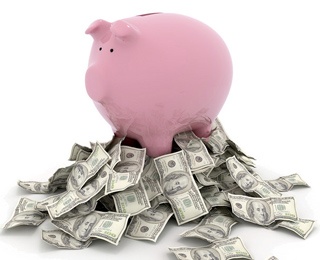 Half of your research is complete. You have made the decision that you want to move to a retirement community, specifically one that offers a tiered approach to aging, with independent living, assisted living and skilled care accommodations.
Now it's time to tackle the next big issue: How do you find a financially healthy continuing care retirement community to call home?
This is a very important question, and one that cannot be answered just by touring a community and flipping through its marketing materials. While landscaped grounds, decorative rooms and gourmet meals might be a sign of a robust community, you still need to look further.
Review the Actuarial Report
A CCRC should conduct financial evaluations through an actuarial report to ensure pricing is appropriate to further ensure that future needs of residents are met, along with the overall success of the community.
Typically such a report:
Assesses the sufficiency of current entrance fees and monthly fees
Evaluates the sufficiency of current cash reserves
Provides population flow projections that help to predict cash from entrance to fee turnover
Quantifies the overall actuarial health of the organization
One of the most important indicators is the actuarial funded status. This status represents the portion of liabilities (future expenses) covered by assets (future monthly fees and reserves). A funded status greater than 110-115% is preferable.
What about Occupancy
Occupancy levels will fluctuate based upon transitions within the community, from independent living to assisted living to skilled nursing; however, the main goal for any community should be to get full and stay full.
Occupancy at retirement communities is also affected by the economy. Rates began declining nationwide during the 2009 recession, but are now on the rise, according to research conducted by Lisa McCracken, senior vice president of senior living research and development at Ziegler.
"Overall CCRC occupancy reached the 90% mark at the end of 2013. This compares with an overall occupancy rate of 89.1% at the end of 2012 and fairly stagnant figures in 2013," writes Lisa McCracken.
Keep the economy in mind when you review occupancy rates over a 3- to 5-year period.
Look for an occupancy rate of 85 percent or higher unless it's a new development, Kiplinger advises.
Is the Community Accredited?
More than 800 standards, with one section specifically focused on finances, are measured before gaining accreditation by CARF-CCAC (Commission on Accreditation of Rehabilitation Facilities-Continuing Care Accreditation Commission).
Of the almost 2,000 life plan communities in the United States, only about 300 are accredited.
"CARF accreditation signals a service provider's commitment to continually improving services, encouraging feedback, and serving the community," according to the independent, nonprofit accrediting organization.
Here is a complete list of accredited retirement communities.
Other Questions to Consider
In most states, the insurance commissioner regulates continuing care retirement communities, but it can be another agency, according to Next Avenue. Find out who the regulator is and check the community's evaluation and standing.
Ask about past monthly fee increases and projected increases. Industry wide, increases have been about 3 percent, according to investment bank Ziegler.
Review the balance sheet, which shows how much cash and investments are available. A community's cash- and investments-to-debt ratio is often determined by age of the community, days of cash on hand and debt service. A ratio of more than 50 percent is desirable.
Once you have all the information in hand, including contract options, you might want to have a financial planner or other professional review the materials.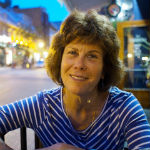 Molly Kavanaugh frequently wrote about Kendal at Oberlin for the Cleveland Plain Dealer, where she was a reporter for 16 years.