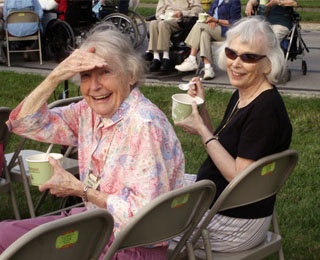 National Nutrition Month is a nutrition education and informational campaign offered in March by the Academy of Nutrition and Dietetics. The campaign focuses attention on the importance of eating a healthy diet and adopting an active lifestyle.
Savor the Flavor of Eating Right
The 2016 nutrition campaign theme is titled "Savor the Flavor of Eating Right". This message is one of my personal favorites. It conveys the idea that we need to look at the whole picture when it comes to our meals. Of course we want to eat foods that have the nutrients we need to achieve optimal health. Yet, it is also important to take the time to enjoy food traditions and savor the pleasures, great flavors, and social experience that go along with eating a healthy meal.
Over the course of my time at Kendal, it has been wonderful to hear the stories and watch faces light up when residents talk about the role that food played in their lives. It is interesting to learn about what other generations or cultures served their families for dinner or at special family gatherings at the holidays. I think most of us can identify with a feeling of well-being when we talk about fond food memories. It is a part of our history and helps us to bond with each other at any age.
Most of us have some idea about what a healthy meal looks like. We understand the importance of increasing fruits and vegetables, lean meats, and whole grains in our diets. The other important aspect is to make eating a pleasurable experience that makes you feel good, not leave you feeling deprived.
To "live mindfully" is a common catch phrase that we often hear in the media these days. What does it mean and how does it apply to our meals? It means being in and savoring the moment either while preparing a great meal or enjoying it with others. Eating mindfully is often overlooked in the American culture. Americans tend to be preoccupied with diets and weight loss. Many lose sight of enjoying the eating experience.
7 Practices for Eating Mindfully
Enjoying the eating experience can be very beneficial to mind and body. Research shows that being a satisfied eater will result in less binge eating and ultimately a higher nutrient and lower calorie intake. Allowing yourself the pleasure of eating in a mindful manner can be key to weight control without dieting. Thich Nhat Hahn, Buddhist Monk and author of Savor: Mindful Eating Mindful Life, recommends 7 practices for eating mindfully:
1. Honor the food: Start the meal with grace or prayer to express gratitude
2. Engage all 6 senses: At your meal take note of the sounds, smell, colors, and texture of the food.
3. Serve in modest portions: Moderation is an essential component of mindful eating
4. Savor small bits, and chew thoroughly
5. Eat slowly and avoid overeating- Eating slowly will help you notice when you are satiated.
6. Don't skip meals: We make bad choices when overly hungry.
7. Eat for your health and for the planet: Eating a plant-based diet can be better for our bodies and for the environment.
All wonderful suggestions for a healthy relationship with food!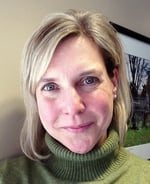 Sue Campbell, RD, LD: Sue is the Community Nutritionist at Kendal at Oberlin in Oberlin, Ohio. She studied at Ohio University and graduated with a degree in Dietetics in 1992. She has been working with older adults for the past 16 years and particularly enjoys wellness topics, cooking and writing.