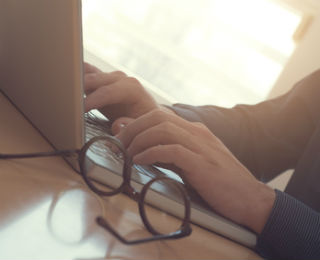 The Internet is a valuable tool at every age. There's a wealth of knowledge for discovery and exploration in the many corners of the World Wide Web. For older adults who wish to broaden and enrich their knowledge base, the internet offers unlimited availability to online lifelong learning opportunities.
One of the most comprehensive online learning tools is the Open Education Consortium.
Open Education Consortium
The Open Education Consortium (OEC) is a community of higher education institutions from around the globe who wish to ensure that those who desire education have access to it anywhere in the world.
The belief is that by offering access to education to all, the consortium allows individuals who desire an enriched outlook and lifelong learning the opportunities to achieve it through education. As the OEC was built and operates under the belief of open knowledge sharing, students have access to the same coursework offered in classrooms at no charge.
Universities and educational institutions from around the world participate in the consortium including:
Massachusetts Institute of Technology (MIT)

Johns Hopkins Bloomberg School of Public Health

Eastern Mediterranean University

University of Cape Town

African Virtual University

Korea University

Taipei Medical University

University of Notre Dame

Moscow Architectural Institute

Virtual University of Pakistan

Paris Tech

The University of Nottingham

Tokyo Institute of Technology

Tufts University

University of Michigan
These are only a few of the world-renowned educational institutions participating in this amazing opportunity for online learning. And new institutional members are being added to every day, such as the Hanze University of Applied Science (Netherland), Swinburne University of Technology (Australia), and Bay de Noc Community College (USA), which all joined the Open Education Consortium in July 2015.
People interested in pursuing specific topics can search for courses according to category, institution, or language. There are a surprising number of interesting options including modern technology and ancient literature, like an MIT course entitled Arthurian Literature and Celtic Colonization.
Some of the other popular offerings through OEC include:
Biological Bases of Learning and Memory
Why Pursue Lifelong Learning?
Online schools allow you to learn at your own pace and pursue classes that interest you. With such a diverse range of offerings, it's easy to find topics that spark your curiosity, get you excited to learn something new, or reconnect you with topics of interest from your past.
The perks go well beyond gaining new knowledge, which is a huge benefit in itself. According to Online College Courses, we've learned that neural pathways can be strengthened and created at any age by learning new information.
In addition to allowing you to acquire new knowledge, learning online enables you to gain this knowledge in your own living quarters — and at your own convenience. Whether you prefer to jump online for a class early in the morning or by burn the midnight oil, you'll find classes convenient to your schedule. You also get to connect to people and events from remote locations – or even closer to home – as part of virtual classrooms.
Online education is one of the most convenient ways to engage in lifelong learning and gain the many benefits it provides.