Published: June 29, 2016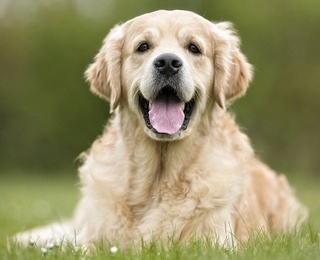 Most people know that the Northern Ohio city of Oberlin is home to Oberlin College students and older adults who live at Kendal at Oberlin. Young and old feel a warm welcome from residents, business owners, public officials and civic leaders.
Ditto for our four-legged friends. The city takes good care of its cats and dogs, offering advocate and rescue organizations and play and shopping areas.
Pets and their owners feel a warm welcome too.
Outdoor Fun
A one-acre park is now open for doggy play. The park, divided in sections for large and small dogs with shade and water, is located next to the Lorain County Metro Parks' Splash Zone on West Hamilton Street, south of downtown.
"Oberlin is a very dog-friendly city. It's truly something we're excited about," said James Ziemnik, director of Lorain County Metro Parks.
Dog park goers must have a $10 annual tag, be spayed or neutered, up-to-date on vaccinations, and have a current county dog license.
Leashed dogs are also welcome on the North Coast Inland Trail. The paved bike and walking trail runs south of downtown, from Kipton to Elyria.
At the end of summer, the outdoor swimming pool at Splash Zone is turned into a pool party for dogs. The Soggy Doggy Pool Party is Aug. 22 and Aug. 23, 6 p.m. to 7:30.
Pet owners must be at least 16 years, but cannot go swimming—the pool is just open to dogs those nights. Participants are asked to bring a donation of canned or bagged dog food for Lorain County animal shelters.
Speaking of food, you can go grocery shopping with your four-legged family member! The Four-Legged Café, located south of the city at 44881 State Route 20, sells pet food and toys. And the store makes deliveries in the Oberlin area for pet owners who are unable to visit the store.
Special Feline & Fido Friends
The Community Action to Save Strays (CATSS) is a trap-neuter-return organization that helps abandoned cats find new homes. When a mother and babies are rescued, volunteers take care of them until the kittens are weaned and can be adopted. Those babies without a mother are bottle-fed.
"I've been most lucky finding homes for many of them at Kendal," says Nancy Garver, a CATSS volunteer, Kendal resident and cat owner.
Kittens awaiting adoption are housed in a room behind Ginko Gallery, which is owned by Liz Burgess, CATSS president. (Liz is also chair of the Kendal Board of Directors). The group recently purchased a building on Lincoln Street to house cats awaiting adoption.
"You can always tell when it's exam time because there is a constant stream of students in there. A little purring is a great stress-releaser," Nancy says.
Although Oberlin College students can't keep pets in college-owned housing, they are vocal advocates for finding homes for the cats and kittens. For instance, a student's grandmother in California adopted one cat.
Two Oberlin-based radio stations help with adoptions too. A weekly broadcast called Partners With Paws helps find homes for lost and abandoned dogs and cats.
For more than a dozen years, the radio show has helped thousands of pets find new homes and raised thousands of dollars for pets needing surgery and other help, said Lorie Wilber, station vice president and founder of the non-profit, Partners With Paws. The show has also reunited hundreds of lost pets with their owners.
The Partners With Paws show airs Tuesdays on WOBL (1320AM) at 8:40 a.m. and WDLW (1380AM) at 9:10 a.m. The radio station also broadcasts "lost and found" alerts whenever someone calls one in, as well an "SOS" when the Lorain County dog pound is full.
Starting in June, "Paws on the Patio" returns to Lorenzo's Pizzeria in downtown Oberlin.
The restaurant donates 10 percent of the bill of patio patrons dining at the restaurant on Mondays, 5 p.m. to closing, with or without a dog. The event runs from Monday, June 6 through Monday, Aug. 29.
Now in its 8th summer, the summer event has raised $5,250 for Partners With Paws.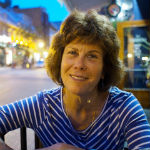 In the past, Molly Kavanaugh frequently wrote about Kendal at Oberlin for the Cleveland Plain Dealer, where she was a reporter for 16 years. Now we are happy to have her writing for the Kendal at Oberlin Community.