Published: December 15, 2020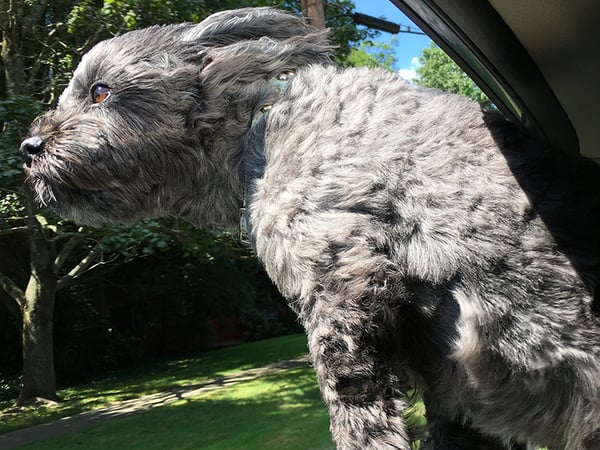 Last year, when Janet Bolland's cat died, she figured her days of being a pet owner were over. But then came the pandemic and Kendal neighbor Nancy Garver who volunteers with a local rescue program and "midwifes" pregnant cats that need a home.
Long story short, Janet adopted the homeless (now spayed) mother and named her Annie – over the years she's named her cats after Charles Dickens characters.
"Just being in the house is kind of lonely. You like to have someone to talk to," Janet says.
Since the pandemic both veteran pet owners and newbies have turned to animal shelters and breeders for companionship and joy to help cope with the challenges of sheltering at home.
According to NPR, "The nationwide increase in pet adoptions during the pandemic is good news for orphaned animals. It's also good for humans. Research shows pets can improve both physical and mental health. Research tells us that pets, especially dogs, can improve our health. They get us out walking, which is good for the heart. They can also improve emotional well-being, reducing anxiety, stress, even sadness."
None of this research is really news to Kendal residents, home to about 50 cats and dogs, plus 2 fish and a salamander.
Kendal is a Pet Friendly Community
At last count 44 households had a pet – some more than one. (A new policy limits two pets per household.)
As chair of the Pet Matters Committee, Kathy Caldwell is involved in a variety of pet-related projects. Kendal has a small fenced doggie playground for off-leash play (which delights a handful of Stephens Care Center who have windows overlooking the playground) and two poop stations. Residents enjoy organized group dog walks and other activities, such as agility play (on pause because of the pandemic).
The committee oversees the temporary caregiver program – a pet owner is required to designate who will step in if the pet owner is unable to care for their pet – and compiles information about local groomers and other resources to pass onto pet owners. The committee also offers occasional training programs so, for instance, both pet owners and non-pet owners know the proper way to greet a pet.
While the last few months have been anything but ordinary, Kathy's daily routine with her dog Heidi helps create structure. "You can't just lie in bed, you have to get out of the house. And you don't have to sit in the chair alone," Kathy says.
There's a New Dog on Campus
At the beginning of 2020 Posie and David Dauphine decided to move to Kendal from North Carolina, with a move-in date scheduled for mid-summer. Then COVID came.
"Yes we had a lot of anxiety but Louie helped us focus on what we were doing," David says. Adds Posie, "He's a third being, an integral part of what we do."
Louie (pictured above) is an 11-year-old miniature poodle mix who was rescued by the couple 9 years ago from the streets of Spartanburg S.C.
Moving into a retirement community during a pandemic meant typical resident gatherings and activities were suspended, but Louie continues to keep the new residents busy – at least two daily walks with ball and stick throwing, belly rubbing, and short lap visits throughout the day as Louie rotates among his five beds.
"Louie is our entertainment. I think we'd be depressed without him," Posie says.
For her birthday Posie asked for dog toys. Along with the popular Chuckit! balls, the couple recommends HuggleHounds toys.
Gift Ideas and Holiday Tips
On Good Housekeeping's pet gift list are:
pet pajamas and heated bed (Northern Ohio winters can be brutal for Brutus and Tiger too);
teepee or a tiny tent for dogs and cats;
dog paw moisturizer;
litter box disguised as a plant;
holiday bowtie collar for dogs and cats.
Speaking of holidays, as you decorate, bake, cook and celebrate make sure your pet stays safe.
Here are holiday safety tips from the American Society for the Prevention of Cruelty to Animals (ASPCA):
If you have a live tree, keep your pet away from tree water – it's a breeding ground for bacteria and can cause nausea or diarrhea;
Mistletoe and holly can also cause a host of health problems for your pets;
Pets can burn themselves on candles or knock them over and cause a fire;
Along with chocolate, keep pets away from holiday leftover meals (bones too) and cocktails.
Free Guide: Why Pets Make Us Healthier and Happier
---
Learn about more the health benefits (physical and emotional) of sharing your home with a pet!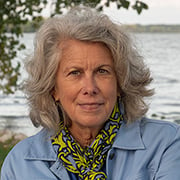 In the past, Molly Kavanaugh frequently wrote about Kendal at Oberlin for the Cleveland Plain Dealer, where she was a reporter for 16 years. Now we are happy to have her writing for the Kendal at Oberlin Community.