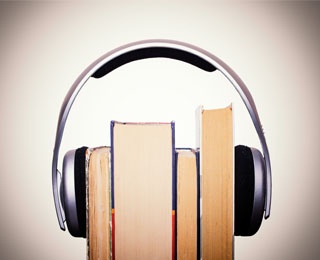 I'm giving my eyes a little R&R this summer by turning to podcasts for some of my news and entertainment. Turns out I'm not alone.
The number of podcast listeners continues to rise, according to The Podcast Consumer 2017 report.
__________________________________________________
Deciding whether you prefer your books online or in hand? Here're some advantages of each.
__________________________________________________
"Many podcast trends continue to rise, from the percentage of the 12+ population that has heard the term podcasting (60 percent, up from 55 percent last year) to the percentage that has listened to a podcast (40 percent, up from 36 percent last year) to the percentage that has listened in the last month (24 percent, up from 21 percent last year) or last week (15 percent, up from 13 percent)," Corinne Grinapol writes in Adweek.
ABCs of Becoming a Podcast Listener
You can listen to podcasts on most devices, including your car media center, and subscribe (at no charge) to your favorite ones so there's always an episode waiting for you.
My subscription list includes: The Daily, an early morning, 20-minute snapshot of news from The New York Times; POD Save America, a progressive political discussion hosted by former President Obama staffers, and On Being with Krista Tippett, who explores spirituality and life's mysteries in thoughtful conversations with people from all walks of life.
New to podcasts and don't know where to start? Itunes lists the top podcasts (ratings are updated daily) and lists them by genre. Or check out The Big Listen, a podcast about podcasts:
"There are tens of thousands of podcasts out there. So how do you know what to listen to? On The Big Listen host Lauren Ober introduces you to podcasts you might not have ever heard of, and gives you the inside scoop on shows you already love. Through interviews, listener recommendations, show snippets and more, The Big Listen helps you curate your perfect playlist."
One genre that is gaining lots of listeners is storytelling podcasts. From bedtime stories to true crime, these podcasts weave stories that can get you hooked or help you fall asleep.
Even Kendal at Oberlin has jumped on the bandwagon. You can listen to our latest series of podcasts about downsizing here.
Back to the Books
But reading remains my primary go-to for information and pleasure, and, eyes willing, I suspect it will be my lifelong preference.
We all have our favorite authors and genres, but it can be entertaining and an eye-opener to periodically step away from the familiar.
The Washington Post's "37 Books We've Loved So Far in 2017" lists titles that are new to me and probably you, too.
Three books I hope to read are:
The Bright Hour, A Memoir of Living and Dying, by Nina Riggs;
The Poetry of Pop, a tour of musical history by Adam Bradley;
J. Courtney Sullivan's fictional story of two Irish sisters, Saints for all Occasions.
More interesting, though, are what popular authors are reading this summer. For instance, radio personality Diane Rehm, author of On My Own, is reading Elizabeth Stout's books, including her latest, Anything Is Possible.
Colson Whitehead, author of the Pulitzer Prize winner, The Underground Railroad, recently read Mohsin Hamid's The Reluctant Fundamentalist and Exit West and Edith Wharton's Ethan Frome. He hopes this summer to reread Toni Morrison's Sula, Chinua Achebe's Things Fall Apart and J.M. Coetzee's Waiting for the Barbarians, and eventually get to the Neapolitan Novels, a four-volume fictional series about two Italian girls by Elena Ferrante.
Most everyone, now and then, loves a good mystery. Three mystery series writers I've been hearing rave reviews about are:
Canadian author Louise Penny, whose latest book, Glass Houses, about Inspector Gamache will be published in August;
Jacqueline Winspear, an English writer who has written 13 books featuring psychologist/investigator Maisie Dobbs;
American writer Martha Grimes, who has written 23 books about Scotland Yard Superintendent Richard Jury.
For more mystery series writers, check out this list from Goodreads.
Travel and books go hand in hand, and here is Conde Nast Traveler's "86 Greatest Travel Books of All Times." The list includes Hunter S. Thompson's hilarious Fear and Loathing in Las Vegas, Letters from Egypt: A Journey on the Nile 1849-50 by future nurse Florence Nightingale, and Old Glory, Jonathan Raban's adventure motoring along the Mississippi in a 16-foot boat.
Their First College Assignment
Many colleges ask incoming freshmen to read a book over the summer to promote community and conversation.
The "common read" of Bowling Green State University in Ohio is Hillbilly Elegy, a memoir by J.D. Vance about working-class struggles told through the prism of his hometown, Middletown, Ohio.
University of Massachusetts Amherst first-year students are reading Wes Moore's The Other Wes Moore.
UMass explains why the book was selected: "Included on bestseller lists by both The New York Times and The Wall Street Journal, The Other Wes Moore presents the true story of two young men, born just blocks from each other, who share the same name, a difficult childhood, and trouble with the law. Though they share many similarities in their early lives, one Wes Moore becomes a Rhodes Scholar, decorated veteran, and successful business leader, while the other Wes Moore is serving a life sentence in jail for murder."
No surprise, the prestigious Stanford University has three books on its freshmen reading list. The Three Books this summer are Homegoing by Yaa Gyasi, The Sixth Extinction: An Unnatural History by Elizabeth Kolbert, and Salvage the Bones by Jesmyn Ward.
Lifelong learning, whether electronic or old-fashioned, is a priority at Kendal at Oberlin. Learn more about our focus on lifelong learning by calling 800-548-9469 or 440-775-0094 or contacting us online.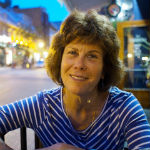 Molly Kavanaugh frequently wrote about Kendal at Oberlin for the Cleveland Plain Dealer, where she was a reporter for 16 years.