Published: May 25, 2022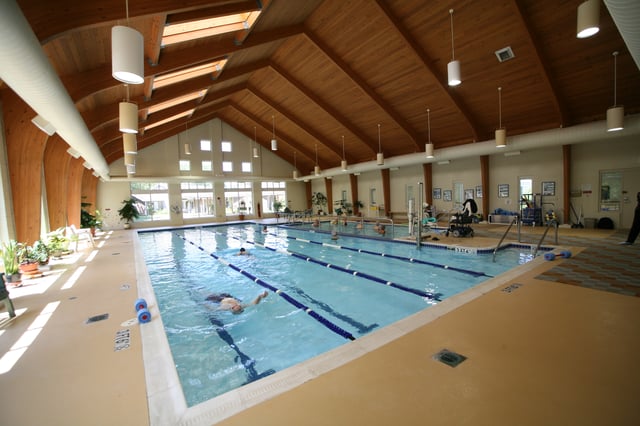 Along with parades and cookouts, Memorial Day weekend signals the start of swimming outdoors. Swimming is the fourth most popular sports activity in the United States, and comes with many health benefits. One study even found that swimmers have about half the risk of death compared with inactive people.
So if you don't consider yourself a swimmer, maybe it's time to change your attitude, suit up and head outdoors to enjoy the healing benefits of sun-drenched water.
Good for body and mind
"Because performing exercise in water can decrease the impact of body weight on your joints, swimming can be an ideal form of exercise for achieving many goals, ranging from heart health, weight loss, pain management and arthritis management," according to the Cleveland Clinic.
Cardiac benefits include lower heart rate, better blood pressure and improved breathing and circulation.
And good news for heart patients: Erik Van Iterson,, director of the Clinic's Cardiac Rehabilitation says "swimming can be well-tolerated by people in and recovering from heart failure or coronary artery disease." (Talk to your physician first.)
Swimming and other water-based exercises are also good for people with arthritis. "People with rheumatoid arthritis have shown more health improvements after participating in hydrotherapy (exercising in warm water) than with other activities. Water-based exercise can also improve the use of affected joints and decrease pain from osteoarthritis," according to the Centers for Disease Control and Prevention.
For older adults, swimming can improve quality of life, decrease disability, and help maintain the bone health of post-menopausal women. People with MS have found swimming reduces pain levels. And like other aerobic exercises, swimming can improve the quality of sleep.
Swimming also offers mental health benefits.
According to Women's Health
"Swimming is one of the few sports that demand you leave the outside world, outside. You physically can't look at Instagram in the pool, so one of the biggest benefits of swimming is that it's great for giving the mind time to power down from constant digital stimulation. Research has found that hitting the pool was comparable to yoga in terms of reducing anxiety and stress over a 12-week period."
Convinced, but need a swim lesson or two before you take the plunge? You're not alone – more than a third of U.S. adults can't swim the length of a pool, which according to the Centers for Disease Control and Prevention puts them at a greater risk of drowning.
But thanks to initiatives like the one by U.S. Masters Swimming you can learn. USMS trains and educates swim instructors in the methods and techniques that work best for adult learners and offers courses around the country.
Other safe swimming and gear
Never swim alone, and be extra-vigilant when swimming at beaches, where murky water may make it difficult to see drop-offs.
The American Academy of Dermatology recommends sunscreen that offers broad-spectrum protection (protects against UVA and UVB rays), SPF 30 or higher and water resistance. Water (also snow and sand) reflect sunrays, which can increase sunburn, so reapply sunscreen after swimming.
And FYI – sunscreens retain their original strength for three years so if in doubt, toss. If sunscreen does not have an expiration date, write date on purchase on container.
Many swimmers, beginners included, like to wear swim goggles. "It will protect your eyes from getting red and irritated. While the blotchy redness passes relatively quickly after you get out of the pool, the reason it happens in the first place is nasty. When chlorine and human waste (sweat, and uh, other stuff) interact, they create chloramines. This is what typically causes our eyes to get all fired up and irritated,' according to YourSwimBook. A swim cap is also handy for keeping hair out of your eyes and protecting it against corrosive pool chemicals. To prevent swimmer's ear, consider wearing earplugs.
Join Us for our Spring Open House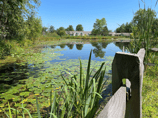 ---
Join us for our first Open House since the pandemic began in 2020.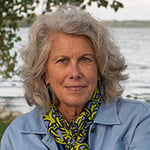 In the past, Molly Kavanaugh frequently wrote about Kendal at Oberlin for the Cleveland Plain Dealer, where she was a reporter for 16 years. Now we are happy to have her writing for the Kendal at Oberlin Community.
About Kendal at Oberlin: Kendal is a nonprofit life plan community serving older adults in northeast Ohio. Located about one mile from Oberlin College and Conservatory, and about a 40 minute drive from downtown Cleveland, Kendal offers a vibrant resident-led lifestyle with access to music, art and lifelong learning.