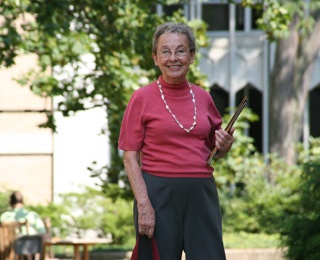 Gone are the days when adults predictably follow a retirement script and walk away from a career or job because of their birth date.


Baby boomers, now swelling the ranks of the 60+ population, are turning to second (and third) careers, starting new businesses and embracing unpaid volunteer opportunities with the verve of a compensated employee. Consider this: Almost 19% of people 65 or older were working at least part-time in the second quarter of 2017.
Why Older Adults Aren't Retiring
Whether by choice or necessity, men and women of traditional retirement age aren't, well, retiring.
"I think the word 'retired' needs to be retired," writes financial writer Kerry Hannon in her book, Great Jobs for Everyone 50+.
"Baby boomers are either continuing to work much longer or approaching work not as an afterthought, but as a pillar of their retirement plans, as oxymoronic as that sounds."
Myth-busters from Retirement Study
The financial services firm Merrill Lynch, in partnership with aging consultants Age Wave, interviewed 7,000 men and women for its comprehensive 2014 study, "Work in Retirement: Myths and Motivations."
The researchers identified 4 main myths:
Retirement means the end of work. Over seven in 10 pre-retirees say they want to work in retirement. In the near future, it will be increasingly unusual for retirees not to work.
Retirement is a time of decline. A new generation of working retirees is pioneering a more engaged and active retirement, which is comprised of four different phases – Pre-Retirement, Career Intermission, Reengagement and Leisure.
People primarily work in retirement because they need the money. This research reveals four types of working retirees: Driven Achievers, Caring Contributors, Life Balancers and Earnest Earners. While some work primarily for the money, many others are motivated by important nonfinancial reasons.
New career ambitions are for young people. Nearly three out of five retirees launch into a new line of work, and working retirees are three times more likely than pre-retirees to be entrepreneurs.
__________________________________
How can you live your life with purpose?
__________________________________
Popular Jobs among the Older Crowd
Age discrimination, though illegal, is certainly a reality in today's workforce. You include the year you earned a college degree or started a career on your resume, or you are required to include such dates on an online application. That information easily indicates your approximate age, and your resume may be tossed aside.
But the good news is that there are many employers seeking older adults because of their experience, skills and proven work ethic. More than 460 employers have signed the AARP Employer Pledge, publicly stating that they value experienced workers and believe in equal opportunities for workers of all ages.
In 2013, AARP put together a list of the 50 best employers for the older crowd.
"Of the 50 winning companies, the word 'health' or 'hospital' jumps off the page, appearing 23 times. 'University' (or an education-related term) appears nine times. Six of the employers are nonprofits. Five companies are in technology, engineering and consulting. The financial services industry accounts for four mentions," writes Linda Singer for Next Avenue.
Other industries are recruiting older adults because of market demand. The Center for Retirement Research at Boston College identified 10 jobs where employers are especially likely to hire workers 50 and older to fill vacancies. The list includes sales demonstrators, security guard supervisors, taxi drivers/chauffeurs and museum guides.
A website that helps prospective students connect with a trade school, college or university came up with a list of 47 job options for older adults. About 10 of them have assistant in the title (medical assistant, veterinary assistant, teacher assistant, etc.), which probably means less pay but often less stress and more flexibility than a salaried professional job.
Other jobs on the list include fundraiser, event planner, bank teller and office clerk.
College towns are another source for jobs often suited for older adults, says financial writer Kerry Hannon.
"Each year, a new class of students moves in, helping keep the economy bustling. Booming medical and research centers and incubators for start-ups are common in the towns. Put it all together and you have a wide and attractive range of jobs and opportunities," she writes.
Jobs include adjunct professor, event coordinator, career center counselor and cultural institution positions.
__________________________________
Get inspired to be the change you want to see in the world!
__________________________________
Be Your Own Boss
The ultimate in flexibility is home-based self-employment. Of course, it comes with challenges, such as no benefits and unpredictable paychecks, but many older adults are pursuing their passions and interests in a DIY style, from freelance writing and consulting to making jewelry and baking cakes.
"In 2012, nearly a quarter of all new businesses were started by people between the ages of 55 and 64," according to NPR's Ina Jaffe.
These include more structured enterprises, such as opening a store or renting office space to conduct business.
Meet Lucille Green, one of a handful of people interviewed by CNN because of her entrepreneurial spirit late in life. At 71, the retired headhunter opened a franchise of Visiting Angels, a provider of in-home care for older adults.
"Green, who is legally blind, uses two magnifying reading machines to read documents. She also hired someone to help with reading and paperwork. Green is determined to be actively engaged in her company. 'I still go into the office three times a week,' the now 82-year-old said. 'Age will not hinder me,'" according to CNN.
The Benefits of Volunteering
Despite the lack of financial recompense, many older adults turn to volunteering for its many other benefits.
The Corporation for National and Community Service (CNCS), a federal agency for service, volunteering and civic engagement, launched two longitudinal studies in 2015 to look at the health benefits of volunteering for two of its Senior Corps programs – Foster Grandparent and Senior Companion. Researchers found:
Almost two-thirds of Senior Corps volunteers reported a decrease in feelings of isolation, and 67% of those who first reported they "often" lack companionship stated that they had improved social connections.
70% of volunteers who initially reported five or more symptoms of depression reported fewer symptoms at the end of the first year.
63% of volunteers who initially indicated three or four symptoms of depression reported fewer symptoms after one year.
Lisa Esposito, Patient Advice reporter for US News & World Report, wrote about the changing role of older adults when it comes to volunteering.
__________________________________
See how Kendal residents are changing lives by volunteering!
__________________________________
"Volunteering isn't like it used to be," says Deb Taylor, CEO of Senior Community Services and its Reimagine Aging Institute, based in Minnetonka, Minn. In the past, "stuffing envelopes was just fine," she said. "Now we're seeing volunteers who want more challenge in their work. They want to take leadership roles."
Highly skilled volunteer roles, for instance, might include helping fellow seniors navigate their health insurance, Medicare supplements and Part D plans. If you're looking into volunteering, Taylor says, consider the following: "No. 1: What are you passionate about? What are you interested in? Is there a cause or service that you feel especially drawn to?"
That's good advice, whether you are looking for a paid or unpaid career or job.
How to Un-retire
Encore.org's mission is to "tap the skills and experience of those in midlife and beyond to improve communities and the world."
The nonprofit offers many resources for seeking meaningful work, including Encore Fellows, a stipend-paid job working with a non-profit for six months to a year. This program benefits both the agency and the older adult, who might be seeking information and experience to find that encore career.
AARP has put together a directory of helpful websites for older adults seeking employment.
National Council on Aging offers this advice for job-hunting after 50:
Assert Yourself. "There is immense value in the wisdom, institutional knowledge and the experience you've been accumulating in the workforce. If you want to convince a recruiter of your economic and social value, you have to be comfortable with who you are. When you're confident with your experience and age, interviewers will react to your confidence. Remember, age is just a number."
Effectively Prepare for Job Search Battle. "Know what today's resume should look like, identify your strongest capabilities and talents and research jobs that need your skills (think outside the box) and identify employers in your geographic area."
Be Persistent.
So, Should We Retire "Retirement"?
Financial planner Robert Laura, who focuses on retirement issues, suggests a simple lexicon change to "retirements."
"By acknowledging the idea that each of us may have multiple retirements during our lifetime, the burden is removed from making this huge, one-time, make or break decision. This new mindset says, 'What's next?' instead of 'I am no longer a productive part of society.' It fosters positive thinking and gives boomers permission to be proactive as they transition from one role or situation into the next," he writes in Forbes.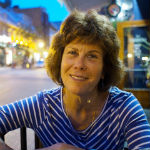 In the past, Molly Kavanaugh frequently wrote about Kendal at Oberlin for the Cleveland Plain Dealer, where she was a reporter for 16 years. Now we are happy to have her writing for the Kendal at Oberlin Community.