Published: January 28, 2022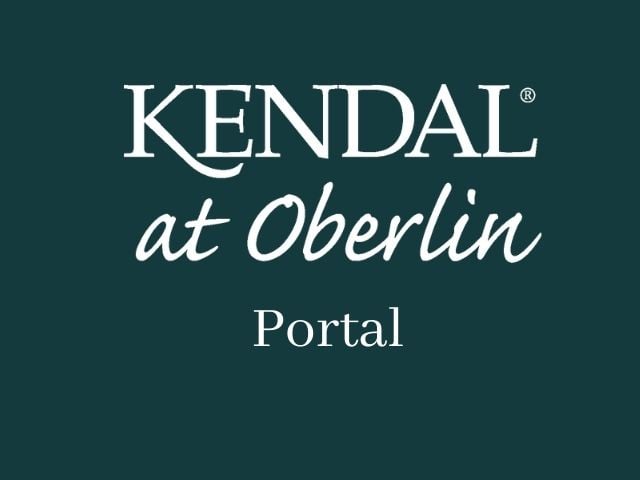 The first step in the admissions process at Kendal is becoming a Priority Member. Well, that step has become even more valuable thanks to a new online service recently launched called the Priority Portal.
Only Priority Members using a personal log-in can access the portal. Content includes:
A digital, interactive room planner using Kendal's actual floor plans (we have 16)

Virtual classes from Kendal at Oberlin's Lifelong Learning Committee on a variety of topics

Recorded lectures, performances and other programs presented at Kendal
Access to forms for easy application and submission
Current fee schedules and much more helpful information about joining the community
"The possibilities are endless," says Terry Kovach, Director of Sales and Marketing.
Let's dig a little deeper
One of the challenges of moving into a new house is figuring out what furniture will fit and what pieces to leave behind. The portal's interactive Room Planner takes away much of the guess work.
You select a Kendal floor plan and move your furniture pieces around to see what fits where. And you can get very specific. For instance, there are 10 dining table and eight television sizes to select. You can add personal notes to the plan and save as a PDF file or print a hard copy.
Other moving resources on the portal include information about local moving companies and companies that help with downsizing and relocation issues.
Another moving challenge is learning about your new community. Local resources include links to the library, newspapers and local non-profits.
Lifelong Learning is a hallmark at Kendal, and now Priority Members can access much of that information from afar. According to Mary Van Nortwick, Chair of Kendal's Lifelong Learning Committee, all courses offered at Kendal are generated by committee members and all are available via ZOOM. "By calling on experts, scholars, etc., whether here at Kendal or outside our community, we have offered courses as diverse as resident Jonathan Entin's course on the Supreme Court, Oberlin College professor Grace An's course on French Film Comedy, professor Yolanda Cruz's course on immunity, and many more." And now, those classes can be accessed through the Priority Portal.
For instance, an upcoming 2-session class focuses on ancient magic, taught by Dr. Drew Wilburn, Professor of Classics at Oberlin College.
Kendal residents regularly schedule lectures and programs for the community, and now many of those presentations are being recorded for Priority Members. For instance, Kevin Roose, New York Times tech columnist and grandson of former residents, recently talked about artificial intelligence, and resident Terry McGowan, a lighting engineer, talked about light pollution and Dark Sky initiatives.
Priority members Chris and Bob Gamble from Michigan have spent some time exploring the portal. "It is a great resource," Chris said. "We especially enjoyed 'Kendal Values and Practices' and both listened to all the Quaker videos. While we were familiar with Kendal's Quaker background, I had not realized the extent to which Quaker values and beliefs permeate the Kendal community. We are more convinced than ever that Kendal will one day be the right home, community and 'family' for us. The videos also encouraged me to dig further into my grandmother's Quaker background. "
Other benefits of becoming a Priority Member
The portal is newest benefit for Priority Members, and is available to members regardless of where they live. In addition, members already enjoy:
Access to guest room rental, when available;
Annual Priority List luncheon at Kendal;
Annual financial updates, such as fee updates and disclosure statements.
Prior to the pandemic, members could also enjoy meals in our dining rooms and discounted membership in our Fitness Center. Our plan is to return to these options in the future.
Becoming a Priority Member is easy and obligation-free. You just need to fill out a 2-page informational application, accompanied by a $1,000 deposit and a $200 processing fee (or $300 for a couple). The deposit can be refunded at any time or will be applied to the entry fee upon admission.
You will be asked two questions to help our staff plan for prospective residents:
What is the approximate year you might want to move to Kendal?
What type of residence(s) interest you?
Keep in mind that the average time from inquiry to move-in is about three years. For more information about becoming a Priority Member, or about moving to Kendal check out our Roadmap to Residency page. Or contact Elisabeth Christman at 440-775-9062.
What about Financial Stability?
---
If you're still wondering how to evaluate the financial aspects of a life plan community like Kendal at Oberlin, we can help. Our guide, Straight Talk: Financial Facts for Choosing a Retirement Community, explains the details.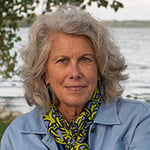 In the past, Molly Kavanaugh frequently wrote about Kendal at Oberlin for the Cleveland Plain Dealer, where she was a reporter for 16 years. Now we are happy to have her writing for the Kendal at Oberlin Community.
About Kendal at Oberlin: Kendal is a nonprofit life plan community serving older adults in northeast Ohio. Located about one mile from Oberlin College and Conservatory, and about a 40 minute drive from downtown Cleveland, Kendal offers a vibrant resident-led lifestyle with access to music, art and lifelong learning.